Image Source: The Economic Times
To save your funds, you need to invest them in purchasing defense ETFs. These funds are a profitable investment, as they eliminate the risk of losing most assets.
However, not every ETF will be beneficial. You need to consider only the best funds to find the best options.
Features of defense ETFs
Funds that are traded on an exchange are called ETFs. They include a portfolio of valuable assets belonging to dozens or even hundreds of companies worldwide.
The portfolio may also include such assets as non-ferrous metals, energy resources, and much more. Using a large number of different assets gives the investor many advantages.
The main one is the minimum risk of losing all investments. Even if a company goes bankrupt or the price of energy or metals drops sharply, the fund owner will lose only a tiny fraction of his money.
This loss is fully compensated by the profit received from the growth in the value of the remaining assets.
This type of investment is the best way to protect your funds. It is used by almost all investors, from newly created companies to major global players.
Defense ETFs allow an investor to buy a complete portfolio of valuable assets. If you collect them, buying several shares of different companies, the financial costs will be much higher.
In addition, the purchase of such funds will be a guarantee of the safety of funds. Any risks associated with a collapse in the market and other reasons will be minimized, and the investor will know that after a specific time, he will be able to sell his assets or receive the due dividends.
Top 6 defense ETFs to watch
There are many types of defense ETFs available to investors. All of them differ from each other in the composition of the portfolio and the set of privileges that their owner receives.
This diversity makes it challenging to choose the right fund. To simplify this task, you must look closely at the most popular ETFs.
Demanded defense ETFs:
iShares U.S. A&D. This defensive ETF is a leader in many ways. It is focused on working with key sectors of the economy, which allows you to achieve high profits. The Aerospace & Defense ETF (A&D) holds more than $3 billion in assets. Among them are shares of American defense companies and giants Boeing and General Dynamics. More than half of all stocks in the portfolio belong to large firms, the probability of bankruptcy of which is almost zero. This makes this ETF as reliable as possible.
Invesco A&D. For people who want to invest money profitably, this ETF will be an excellent option. It has $1.5 billion in assets, most of which are in the US military and space complex. The portfolio also includes shares of companies that develop and implement modern technologies in various fields of activity. All listed assets bring good profit. This makes it possible not only to save money but also to earn on the share price growth.
3. ARK Space Exploration & Innovation. This fund is directly connected with the space industry. His portfolio contains shares of companies that develop, manufacture and operate equipment designed to work in space. Also, investors are offered shares of well-known companies L3Harris, Kratos, and others. This ETF manages over $300 million in assets.
SPDR S&P A&D. This fund rightfully deserves a place in the top rating. He is attractive in that he manages many assets and independently invests money in profitable shares of well-known global companies. The latter include Aerojet Rocketdyne, Hexcel, and many others. All of them occupy a fifth of the portfolio. The remaining 80% are stocks of lesser-known firms. However, this does not prevent this ETF from remaining one of the leaders in the amount of profit received.
SPDR S&P Kensho Future Security. This ETF with relatively small assets is popular with investors. He works exclusively with securities of companies involved in cybersecurity, robotics, and space technology. They occupy about a third of the portfolio. The remainder is given to shares in firms involved in the development of programs and the production of communication technology. All assets are profitable so the investor can count on a good profit.
Direxion Daily A&D Bull 3X Shares. This fund is very different from its "competitors." It offers investors a portfolio of shares in dozens of firms. Their peculiarity lies in the fact that such assets bring a large percentage of profit. At the same time, their ownership is associated with more significant risks than those indicated in other ETFs. This fund manages relatively inexpensive assets of many companies. The most famous among them are Boeing and Textron. The total value of all assets is just over $200 million, which is small compared to other similar ETFs.
If you want to invest your money profitably, then buy protective ETFs. They are funds that include various assets.
The latter may relate to different industries and areas of activity, which will eliminate the possibility of losing all funds in the event of bankruptcy of one of the companies.
If you find a good fund, you can not be afraid for the safety of your money and count on increasing your capital.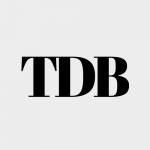 The Daily Buzz combines the pursuit of interesting and intriguing facts with the innate human desire to rank and list things. From stereotypical cat pictures to crazy facts about the universe, every thing is designed to help you kill time in the most efficient manner, all while giving you something to either laugh at or think about!