Software development is a booming industry, with new applications and platforms being created every day.
For taking your business to the next level, you need to have an effective software development strategy in place to remain competitive.
To make the right decision to create any kind of software, you need someone who can assist you in deciding what is best for you and your company. That's where a software consultant comes in handy.
A software consultant is an expert in the field of software development.
They can help your business with a wide range of services, from assessing your business needs and recommending the right software development approach to helping you select the correct software development partner and managing the project.
They can also provide valuable guidance on licensing and other software-related issues.
When looking for a software consultant, it is vital to find someone with the right skills and experience. This blog post will explore what to look for to hire software consultants to help your business grow.
1. Go for the Right Skillset
Skillset plays a key role in the effectiveness of a software consultant. When looking for a consultant, make sure that they have the relevant skillset needed for your project.
Software development is a complex process, and consultants need to have the requisite skills to navigate through it.
A consultant can become a liability instead of an asset without relevant skills. So, don't be afraid to ask the consultant about their skill set and how they acquired them.
A good consultant will be more than happy to share their experience and expertise with you.
2. Check for Relevant Experience
As with any other profession, experience is key in becoming successful. A software consultant with years of experience will be able to hit the ground running and provide value to your business from day one.
They will also have a wealth of knowledge and share their experiences with you, which can help you avoid costly mistakes during the software development process.
When assessing experience, look for consultants who have worked on similar projects in the past.
For example, if you are figuring out how to develop a VR driving simulator, you will need a consultant with experience in VR development.
If you are looking to create a mobile app, you will need a consultant who has expertise in mobile app development. You can also search for someone with experience in a specific platform, such as iOS or Android.
3. Take a Look at the Qualification
The qualification is an excellent indicator to see if the consultant is a good fit for your business or not. A software consultant with relevant qualifications will have the appropriate skill set and experience needed for the project.
Consultants should have a degree in software engineering or a related field. It will ensure that they have the theoretical knowledge to back up their practical experience.
Many consultants have certifications from well-known organizations, such as Apple and Microsoft. Certifications are an excellent way to judge the competency of a consultant and can be a valuable addition to their resume.
4. Look Over The Communication Skills
The ability to communicate effectively is a crucial skill for any consultant.
As the project manager, the consultant will need to communicate with all stakeholders, including the development team, management, and clients. Poor communication can lead to misunderstandings and costly delays.
Verbal communication is essential, but so is written communication. Consultants should write clear and concise reports, emails, and proposals.
They should also articulate their ideas easily for non-technical stakeholders to understand. The best way to assess communication skills is to talk to the consultant about a past project.
Ask them how they handled communication with all the stakeholders and dealt with any issues that arose.
5. Assess Their Personality
When working with a software consultant, you will be spending a lot of time with them. It is vital that you get along with them and they have a good working personality.
Some consultants are very pushy and may try to take control of the project. Others may be too passive and not want to make any decisions. You need to find a consultant who is assertive but not aggressive and who is open to feedback.
6. Pay Attention to References
A good way to assess a consultant's skills is to look at their references. Ask the consultant for a list of past clients and reach out to them. Ask about the consultant's skills, experience, and working style.
References can be a valuable source of information and help you make an informed decision. References allow you to assess the consultant's skills and working style.
A software consultant with good references will have a proven track record of delivering quality work on time and within budget.
7. Set Up Interviews
Once you have narrowed down your list of candidates, it is time to set up interviews. Interviews are a chance for you to ask questions and get to know the consultant better.
Include some technical questions to see if the consultant has the appropriate skills for the project.
Ask them how they have solved problems in the past. Ask them to give you an example of when they had to deal with a difficult client or stakeholders. It will help you assess their problem-solving skills.
Make sure to ask the consultant about their availability and how they would approach the project. It will help you gauge their commitment to the project.
8. Consider Your Hiring Budget
When you are in the business industry, you can't overlook the budget. You need to carefully consider how much you are willing to spend on a software consultant. The cost of a consultant can vary greatly depending on their skills and experience.
It is essential to set a budget and stick to it. You don't want to hire a consultant who is outside your budget. However, you don't want to hire someone too junior either. You need to find the right balance between skill and affordability.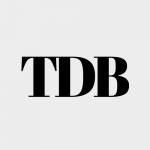 The Daily Buzz combines the pursuit of interesting and intriguing facts with the innate human desire to rank and list things. From stereotypical cat pictures to crazy facts about the universe, every thing is designed to help you kill time in the most efficient manner, all while giving you something to either laugh at or think about!