With most of us spending more time at home than ever before, it's been harder and harder to stay on top of cleaning and keeping things organized.
We're all guilty of bursts of energy and completely gutting one room, but then losing motivation for weeks on end and ignoring the rest. To try and avoid that energy crash, we decided that compiling some top tips for decluttering would give you some motivation, and help you all get your house spick and span!
What are the benefits of decluttering?
Decluttering can be really beneficial for several reasons, including –
You spend less time cleaning around your items, giving you more time to enjoy the space that you've created
After you've decluttered, you will find yourself spending less time having to organise your belongings which gives you time to pick up hobbies or just relax
Most people find that they feel good after a clear out, and report feeling less stressed than they did previously. Many believe in 'Clean Room Clean Mind', and especially now this is a huge benefit!
It can help you save money –After a declutter of their property, many people tend to spend less money as they don't want to re-clutter the area that they spent time clearing. This, in turn, can mean you actually start to save the money that you may have spent before your clear out.
Some Top Tips for Decluttering –
Start small
This may differ from person to person, depending on how much time you have and how easily you find yourself getting fed up of a task. Decide what feels manageable for you, whether it's half an hour a day, or even ten minutes – and spend that time organising a cluttered area. You don't have to have your whole house emptied in three days, you can take as much time as you need to get the job done, so set yourself a manageable amount of time each day until you've finished.
Clear out your wardrobe
Getting rid of old clothes that you no longer wear is an excellent way to make space, and is really handy if you've been wanting to get some new clothes but don't have the space. If you find yourself quite indecisive and are convinced that you'll still get some wear out of your clothes, then there is a great way for you to find out.
Set yourself a time frame – anything from 3 months to a year depending on how many clothes you own. Turn all of the hangers in your wardrobe in one direction, and each time you wear something, turn the hanger the opposite way.
At the end of the time you decided, anything that hasn't been turned are clothes that you get rid of. This is a perfect method for anyone who is convinced that they wear all of their clothes, but in reality, tend to rotate through the same outfits each week.
Before and after photos
This can be a great way to motivate yourself, especially if you show the photos off! Choose one particularly cluttered area, and take your before photo. If it takes you a little while to get the after, it isn't a problem – but you'll often find that you encourage yourself to get the job done so you can take that after photo.
Putting them next to each other will show you just how much work you've put in, and should motivate you to continue with the rest of the house.
Four-box method
This is a great one if you find that you own things that you don't really want to throw away, but don't need any more. Label four boxes – bin, keep, sell, donate – and as you declutter put items in the relevant box. Often, people find that giving their items away rather than throwing them away makes them feel better about the clear-out, as their things can continue being of use elsewhere.
Date checking
We're all guilty of it. Keeping products way past their expiry date because we think they're still usable when in reality the reason they're out of date is because you barely use them in the first place.
There are several rooms that this tends to apply to, but the worst locations are usually the kitchen and the bathroom. Take some time checking the expiry of all of your toiletries and makeup, or your dried goods and spices that are often where we leave things for years untouched.
Getting rid of these doesn't take much time, and will more than likely leave you with more space than you realise you're taking up. Most homeowners only find these items when they're moving house, and we've seen some homeowners find items over 8 years out of date hidden at the back of the cupboards!
Rule-of-three shelving
If you have bookcases, or shelves on the walls, you may find that these are some of the first places that become cluttered. The rule of three is a great way to prevent that – each shelf should only have three items, no matter their size (this excludes books though!).
This is a fun way to organise, as you can play about a little with sizes and placement to get a pleasant effect from your belongings on the shelves while keeping them open and clutter-free.
Empty tables
Tables are the real culprit when it comes to clutter. One day it's a coaster and a newspaper, and within a week it's buried under all manner of things you didn't even realise you owned.
It's recommended that tables should be 75% empty space to look their best, so a coaster and a vase is completely fine, but try to avoid leaving things on the table as you walk past, such as headphones, keys, or books. A clean table transforms a room, and keeps you feeling clutter-free!
Choose your theme
Wherever you can, try to have a theme for your room. Complimentary colours, no clashing patterns, furniture that matches each other. You may find that you have some mismatched pieces, which are the perfect bits to declutter if your rooms are still very full.
You can get inspiration from Pinterest for your perfect theme, and decide which colours you want to go for – this goes hand in hand with redecorating, but it's best to declutter before you decorate to save yourself more work. Decorating can be a great motivator to declutter as well, as you want your house to look its best after you've put in all the work.
Arguably the most important tip that we can give you is to make a plan and stick to it. Try to be as realistic as possible, as this gives you a much better chance of sticking to it.
We find that setting a task a day or a room each week gives you enough flexibility to get the job done without getting fed up and not wanting to continue.
The difference that decluttering can make to a property is astounding and can be really beneficial for anyone who feels like they've been a little overwhelmed or a bit crowded.
You don't have to be moving house to declutter – but often, this is the time that people choose to do it, as they don't want to move unnecessary items. They may also not have space if they're moving to a smaller property.
Decluttering is a great way to refresh your property, and when it's paired with a redecoration can make your house feel like new.
We hope that these tips will help you get your plan formed and help you get started – the rest is up to you!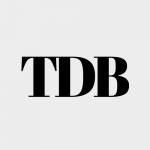 The Daily Buzz combines the pursuit of interesting and intriguing facts with the innate human desire to rank and list things. From stereotypical cat pictures to crazy facts about the universe, every thing is designed to help you kill time in the most efficient manner, all while giving you something to either laugh at or think about!