Demolishing an interior wall is a simple project that homeowners of any experience level can take on. It's a great way to learn about home renovation and all in all should only take about two hours.
However, there are certain things you should keep in mind before grabbing a sledge hammer and smashing a hole into the wall.
In this post, we will discuss some important pointers for interior wall demolition. If you are not hiring demolition services near you, you should follow these suggestions for your wall demolition project.
You Need To Be Cautious
Eager as you may be to get to work, it pays to be cautious. Although demolishing a wall is relatively simple, there many things that could go wrong.
Therefore, in order to help you protect yourself, your home, and your wallet we have assembled 7 things to keep in mind when demolishing an interior wall.
7 Things To Keep In Mind While Demoing A Wall
TIP 1: Make sure it is not a load bearing wall
You should consult with an experienced architect or construction worker to make sure that the wall you want to remove does not bear a load. Load-bearing walls hold up part of your house and if you knock one down your house could cave in on itself.
If you determine that it is a load bearing wall you will need professional help because you will need to build a new structure to support the building.
TIP 2: Remember to turn off all power and water running through the wall
Remodeling your home is all fun and games until it gets flooded and you get electrocuted to death. Always remember to switch off any breakers that control power running through the wall you are trying to demolish.
If you forget to turn off the power in your service box you could damage your home's electrical system at best and get electrocuted at worst.
You should also shut off any pipes at the nearest branch shut off if there is one available.
If you do not have or can not find a branch shut off, turn off the water at your house's main shut off valve. If you neglect to do this you could be looking at a lot of water damage.
TIP 3: Unscrew any door hinges
If there are any doors in the wall that you are knocking down you essentially have two options. Your first option is to properly unscrew the door(s) from the wall.
Your second option is to knock the door out with your sledge hammer. If you choose the second option you lose the option to reuse or sell the door because it will almost certainly get damaged.
TIP 4: Save the trim
If there is trim on your wall you should remove it with a crowbar. If you take the time to carefully pry the trim off of the drywall before you start knocking it down you have the option of reusing it.
TIP 5: Cut along the edge of the drywall with a box cutter/utility knife
Slicing along the edge of the dry wall ensures you will get a clean break. This prevents you from chipping off the paint on the ceiling or on any connecting walls.
TIP 6: Protect your eyes, ears, hands, feet and face
Before you go punching holes in the drywall take the time to collect a high quality pair of safety glasses, ear plugs or ear muffs, some heavy duty gloves, steel toed boots, and a quality dust mask or respirator.
Loose bits of drywall can get in your eyes and blind you, or get in your eyes and nose which can damage your lungs in addition to being wildly uncomfortable.
Loud noises can damage your hearing. The hair cells in your ears are very sensitive and if you don't protect them you could face the consequences for the rest of your life.
You are also at risk for accidentally striking your fingers, or toes.
TIP 7: You can save the studs
Although cutting the studs and pulling them off the plates to remove them is easier, you can save the studs without damaging them.
To do this you should cut the nails, then remove the stud from the plate. Make a cut holding the blade flush with the plate. Make sure you are using a metal-cutting blade. The blade shaves off the end of the stud and cuts through the nails.
When the stud is separated from the plate, tug it away from the wall while working it towards and away from yourself to release it from the nails on the other side of it.
Concluding:
Demolishing a wall is something that anyone can do if they are in good health and have the drive to take a DIY approach with the help of a dumpster rental.
With a little patience and caution, your wall demolition job will be as easy as 1-2-3!
We hope these tips have helped your project go a little smoother and avoid any troubles that could come up. Good luck!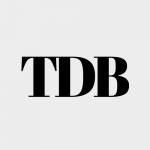 The Daily Buzz combines the pursuit of interesting and intriguing facts with the innate human desire to rank and list things. From stereotypical cat pictures to crazy facts about the universe, every thing is designed to help you kill time in the most efficient manner, all while giving you something to either laugh at or think about!