In days gone by, jewelry was very much the prerogative of women, but that has now all changed. The modern man not only feels comfortable wearing a designer watch, a solid gold chain and a wedding ring, but he is also now willing to incorporate other high-quality jewelry into his overall look.
Metro-sexual men exude energy, a dynamic attitude and charm with pendants, earrings and bracelets, completing the look.
Of course, men have worn rings for centuries, and indeed emerald rings for men carry the same charm and appeal now as they did in medieval times.
Today, the modern man demands style and quality but still prefers to avoid visiting the high street jewellers. Fortunately, with the convenience of the internet, buying stylish jewelry, everything from watches to lockets can be done online.
While this may seem straightforward, there are several potential problems which could present themselves along the way.
Here is our quick guide to buying men's jewelry online –
1. Have an idea what you want
Although it may sound obvious, knowing what you want before you start browsing is essential. If, for example, you are searching for a ring, you need to decide what metal it should be made from, gold, platinum or tungsten are all popular.
As with most things on the internet, there is a phenomenal amount of choice, and you will simply get swamped if you don't have something already in mind.
Of course, this doesn't mean that you need to know precisely what you want but creating a list of things that you like or don't want will make your search far more manageable.
2. Decide when it will be worn
Men's jewelry tends to be worn all of the time, but that isn't necessarily the case, especially when you are purchasing designer watches or certain rings.
For those who do a manual job, if you are want to buy a ring for day to day wear, you will need to consider the setting of the stones and the style of band to reduce its chances of being damaged.
If it is for occasional wear, then you have far more choice, but it does need to be in keeping with your overall look and body shape.
3. Think about your body
Some items of jewelry suit different body shapes more than others. For instance, if you have a larger neck, longer chains would look better as well as being more comfortable.
What suits one man won't always suit another, but this is one of the fantastic things about jewelry. Be realistic about what will fit your shape and be honest with yourself.
If you aren't sure, speak to a trusted friend or family member who can offer their advice. Remember, there won't be a shop assistant there to guide you.
4. Consider your "style"
Everyone has their own style, and this is something that we should embrace. Take your "style" into consideration when you are thinking about any jewelry.
If you have more of a classic style, choosing a ring which may be regarded as "bling" may look out of place and see a few eyebrows raised.
For most people, this isn't really an issue as they know what they like and what suits them. However, if you want to break away from your usual style, perhaps seek advice as this internet doesn't know your personality!
5. Buy something unique
If you are buying in-store or online, we would always encourage you to buy something which is unique.
This doesn't mean buying something which is the height of fashion; most men's jewelry is worn for years, so purchasing a unique timeless classic is the best way forward.
Keep in mind that you should have some idea what you would like before you start browsing but be open to new ideas. If something does catch your eye, there is a good chance that it is something you will like it long-term.
However, please don't buy the first thing that you see, bookmark the page, continue browsing, and come back to it later.
6. Set a budget!
There is no getting away from the fact that fine jewelry is expensive and you will no doubt have been told to buy the best that you can afford.
Nevertheless, you need to be realistic about your budget and don't get drawn in to purchase that Rolex that is nearly as much as your annual salary.
Set your budget and stick to it. Although you might love what you buy, if it cripples you financially, you will soon start to hate it!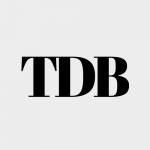 The Daily Buzz combines the pursuit of interesting and intriguing facts with the innate human desire to rank and list things. From stereotypical cat pictures to crazy facts about the universe, every thing is designed to help you kill time in the most efficient manner, all while giving you something to either laugh at or think about!