It's very usual to receive headphones with your purchase when you are buying it. Nonetheless, these headphones are of often low quality and probably aren't long lasting. But if you want a quality headphone? How do you know which one will be good for your device?
Mostly nowadays, customers focus on these factors: Sound quality, form, comfort, battery life, controls, pairing, and size. Firstly, you need to also look for the design and its overall appearance.
Like the things, if it looks stylish? If the color matches your taste? Secondly, all its other features like the quality of sound, form, comfort, battery life, and further controls.
There are some excellent reasons to decide that if you want to buy these headphones, but this is not enough. Choosing those headphones is based on some factors that might not give you the best bang for the buck.
Avoid buying those headphones that you will hate, check out the below factors before proceeding with your purchase. Moreover if you are on budget then you can check the list of best wireless earbuds under 50 here.
Following are a few elements that you should go through before buying your brand new pair of wireless headphones:
#1. Sound quality
Now a day's audiophiles are not the only ones that should be concerned about the sound quality of their headphone. You must also bear in mind the audio quality that is of paramount importance before committing for even a single pair of these headphones
In recent days, many wireless headphones have the most advanced technology and specifications.
To draw it out simple, Bluetooth was never before meant for high-quality transmissions of audio that means that the audio compact by making the sound worse.
With technology, compression is done differently so that the quality of the audio is a lot more similar to the CDs. The trick behind this is that both the audio devices and headphones must support the technology.
With all the things, most of the people that will not be able to tell the difference between headphone that cost of $400 then with the one that cost $40.
Even if they can discern the slight differences, most people would not be willing to pay a high amount for what they perceive to be a slight increase in its quality
#2. Form, comfort, and size
These three factors are the ones that most people focus on when they are looking for wireless headphones and a good reason.
Many users will wear only a single pair of headphones for multiple hours in every single day so they can have the most comfortable and convenient headphones.
There is no doubt that many people will also pay a lot of attention to their styles. Wireless headphones are the ones that don't just look good simple and don't sell as well as with its sleek-looking counterparts.
The three different types of wireless headphones are on-ear, in-ear and over-ear
In-ear may be self-explanatory, but in actual, the single one is the most innovative area that is currently with many companies attempt to change its form and functionality.
On-ear headphones are the ones that rest on the top of the ears but don't fully enclose them. Conversely, the over-ear headphone also encloses the entire ear. The difference between these two is that the latter allows for better quality without loud volumes and better bass but may not be comfortable and portable.
#3. Controls and pairing
If you prefer to use wired headphones, you would also apply it to control things like volume or play/pause with physical buttons along the wire.
Many wireless headphones control the earpieces. Some of them are projecting, but most of the modern ones have touch controls instead.
A limited number can also be controlled by external apps or voice.
#4. Battery life
The fact that the headphones have only a limited battery life might be a strange concept for those who have only ever used the wired headphones. That is the essential part of wireless headphones and something significant to consider.
Most of the wireless headphones will also give you a few hours of battery life, so you will be most likely to be able to use them for a few hours every day. For any reason, you also require extended battery life; however, then you will also need to do some research.
#5. Price
Having gone through most of the factors, then you should consider before making a purchase. It is time to talk about price. As with most other things in life, good wireless headphones come at a reasonable price.
If you are searching for wireless headphones with excellent noise cancellation, advanced features, great design, and fantastic sound quality, you should also expect to pay for the pleasure.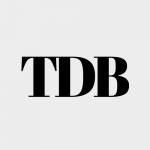 The Daily Buzz combines the pursuit of interesting and intriguing facts with the innate human desire to rank and list things. From stereotypical cat pictures to crazy facts about the universe, every thing is designed to help you kill time in the most efficient manner, all while giving you something to either laugh at or think about!