Welcoming a new life to this world can be a miraculous feeling. Parents, especially the first-timers, can't wait to start nesting for the newborn.
They tend to assemble the best pieces of baby clothes. Innumerable choices of brands, fabrics, styles, colors confuse the parents.
One can be easily overwhelmed by the overflowing and conflicting pieces of information.
Before filling up an infant's closet with plenty of colors and styles, here's a checklist for the parents to ease the process.
A Few Tips for a Good Choice
1. Fabric
The predominant factor to keep in mind while buying baby clothes is the fabric. Babies, specifically newborn ones, have sensitive skin.
So, lightweight cotton-based clothing is the first choice. Organic cotton is always a better option. However, there are few alternatives like sustainable soy-based fabrics and bamboo-based rayons.
These fabrics are produced from natural resources & hence harmless to the baby's skin.
On the other hand, buying synthetic polyester-based clothes can cause skin sensitivity and induce rashes on the skin. They are unable to regulate the baby's body temperature and cause discomfort. So, buying these types of clothes should be strictly avoided.
2. Comfort
Comfort is the key. The babies should be able to move their hands and legs freely. Putting on and off clothes through the head can be unsettling for the baby.
So, the garments can be worn from the front or back. Otherwise, the outfits should have a wider neck.
The number of clothes for a newborn baby should be limited because they grow faster in their early stage.
Besides, buy outfits that can be easily laundered and last through many washes. Some materials become harsh after a few washes that irritate the babies; hence should be avoided.
3. Safety
While buying outfits, looking out for safety measures is crucial. Baby clothes should meet the standardized safety measures.
They should not contain bows, buttons, flowers, or hooks that may bring about choking hazards.
Dresses with zippers, waistbands, or drawstrings can impose strangulation problems. There should be layers of clothes between the skin and the zipper or elastic.
The baby clothes must have chemically treated, flame-resistant fabrics that endorse more safety. Parents tend to style their babies with a variety of colors.
But bright-colored clothes contain fluorescent agents in them which are harmful to the skin.
4. Size and Cost
Any get-up should be the right fit for the babies. Small or tight ones will upset the baby. Most clothes have standard measurements to guide the buyer.
It is also advisable to buy a size bigger of the same piece. They will be both comfortable and help the baby grow faster. As they grow faster, the parents have to buy baby clothes frequently.
Additionally, when buying baby clothes, it is advised not to default to the lowest priced in the name of frugality. One should never compromise quality for the price.
5. Essentials
Some essential baby clothes each has to possess are-
Infant gowns (for 2-4 years): They are easy to wear and give easy access to diaper change.
Bodysuits or Onesies (for 3-6 years): They are kimono styled with side snaps. These T-shirts have broad head openings and loose legs that are easy to wear.
Vests or Undershirts (for 4-6 years): They also have wide head openings and snaps below the waist.
One-piece Pajamas (for 4-8 years): These are comfortable daytime clothing for the babies.
Warm and cozy pairs of socks, mittens, and sweaters with low maintenance should be bought for the winter season.
6. Season
While buying baby clothes, the season and climate of the residence should be kept in mind. The purchases should be in accordance with the weather.
For example, if the clothes are being bought in January, the clothes should be fit for upcoming spring sessions. As mentioned earlier, babies grow very fast.
Hence after 2-3 months, the size is going to be obsolete for the baby. In the case of online purchasing, one should carefully read the descriptions beforehand.
A Smart Choice
A number of factors have to be kept in mind while buying clothes for the baby.
The baby should feel comfortable and safe in the outfit. Also, they have to be stylish, affordable, and low maintenance.
The key factor that applies to all here is, babies grow very fast in the first few weeks. So, buying plenty of clothes of a single size is not advisable. Choose quality over quantity.
There are many parent-designed, thoughtfully made, and affordable baby clothes, both online and offline.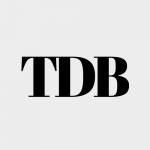 The Daily Buzz combines the pursuit of interesting and intriguing facts with the innate human desire to rank and list things. From stereotypical cat pictures to crazy facts about the universe, every thing is designed to help you kill time in the most efficient manner, all while giving you something to either laugh at or think about!