Have you considered how important radio is to a great number of people? It's something we take for granted – get in the car and turn it on, for example, for traffic updates, and it's just there – but radio technology plays a massive part in many areas of your life.
Think about when you make a payment with your contactless debit or credit card: that would be possible without radio frequency technology.
Nor would your smartphone exist without a radio. The locking fob that opens and locks your car is another example.
But how did radio come about? When was it invented, and what are the notable milestones in the history of the radio?
The story begins when a man named Guglielmo Marconi picked up on earlier scientific theories about the existence of the 'electromagnetic spectrum' or EMS and came up with the idea of using the EMS for communication.
Let's go back to the early part of the 20th century and Marconi's ongoing work.
The Early Days of Radio
It is important at this point to understand the basics of the electromagnetic spectrum. It is measured in wavelengths – radio travels in waves – and frequencies, which relates to the number of waves passing a certain point in a given time.
The spectrum covers all electromagnetic radiation. This includes everything from ultraviolet light to microwaves and TV and radio waves.
What Marconi – and indeed others in the field of radio research – was working on was essentially a method of using EM radiation as a form of communication.
In his early work, Marconi was frustrated as he discovered that long-wave radio waves could only be sent short distances. This is because they needed a direct line of sight from transmitter to receiver.
Thus, a ship at sea – for example – would lose the ability to communicate back to base once beyond the horizon.
It was during these experiments that Marconi made one of the most important milestones in radio history and discovered something very special about short wave radio waves.
The Shortwave Breakthrough
Radio waves can be shortwave, mediumwave, and longwave. The latter two were – until the introduction of FM radio – the chosen wavelengths for broadcast radio.
However, as we've mentioned, to transmit distances, they needed enormous, tall transmission towers (and still do.) This made them expensive and only usable by broadcasting companies.
So, what is special about short wave radio? Marconi and his team discovered that, when directed upwards at an angle, short wave signals were reflected back to earth when hitting the ionosphere.
This is a highly charged layer of our atmosphere. He surmised that, by repeatedly bouncing short waves at an angle and using repeated stations on earth, broadcast distances could be greatly extended – indeed, to the other side of the world!
Ships at sea could now use short wave communications to talk to ports and other ships out of sight. Back to mediumwave and longwave – which were first used for commercial radio broadcasts in the 1920s – and there was an inherent problem with interference. A clever man in the USA, Edwin Armstrong, was hard at work to solve this.
FM Radio Comes Alive
What Armstrong came up with as a solution was what we know as FM radio. This was in the 1930s when radio was growing in popularity and importance at an alarming rate.
The basic idea behind FM – it stands for Frequency Modulation – was to use a far wider bandwidth than the existing radio wavelengths. The benefits were and remain impressive.
FM radio offered a much better sound and could replicate close to all sounds that a human can hear.
It removed the problem of interference caused by many radio stations broadcasting close in wavelength and frequency and also removed interference from household electrical items.
FM allowed for many signals to be sent at once and could broadcast to a wider area using the same amount of power.
It also enhanced the efficiency and usability of television broadcasting. Indeed, Armstrong's contributions to radio research and development remain among the most important discoveries in broadcast technology alongside those of Marconi. It would take until the arrival of digital technology for a new form of radio to usurp FM inefficiency.
The Digital Radio Revolution
While amateur radio users are not the only ones continuing to use short waves, they are among a select group still relying on technology that many thought would be outdated today.
The maritime and aviation industries still use short waves for communications as it is the best medium for long-distance broadcasts.
Indeed, the BBC in the UK still broadcasts the World Service on shortwaves so it can reach far-flung locations that may not have other forms of radio.
Digital radio is now the norm for broadcasters in many countries, although some people prefer to use FM rather than digital. Norway met with great opposition, for example, when it turned off FM transmitters for good a few years ago, forcing all to invest in digital radio receivers.
Digital radio is an improvement on the older versions of the medium and will eventually take over completely as the world of broadcasting becomes entirely digital.
We hope this brief history of radio has helped you understand the continued importance of this valuable resource to everyone across the world and just how much radio means in commercial and business terms in every market.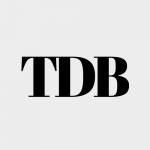 The Daily Buzz combines the pursuit of interesting and intriguing facts with the innate human desire to rank and list things. From stereotypical cat pictures to crazy facts about the universe, every thing is designed to help you kill time in the most efficient manner, all while giving you something to either laugh at or think about!