Adaptability is critical to success in modern business's fast-paced and ever-evolving landscape. From sudden growth spurts to unexpected renovation projects, temporary business relocations have become a recurring theme for companies across industries. During these periods of transition, making the right choice for workspace solutions can significantly impact the trajectory of your business.
Among the options available, renting office space emerges as the ultimate solution. In this comprehensive exploration, we delve into why opting for office space for rent is a game-changer when navigating temporary business shifts.
Flexibility and Scalability: Adapting to Change
One of the most significant advantages of renting office space during a temporary business shift is its unparalleled flexibility. Traditional office leases often bind businesses to fixed terms, which can be challenging when your relocation's duration is uncertain.
Renting office space allows you to tailor your lease term, whether a few months or a year, to your needs. This scalability ensures you're not tied into a long-term commitment that might hinder your business's fluidity during times of change.
Consider a software startup that suddenly experiences a surge in demand and needs to hire additional employees. This growth might necessitate a temporary move to accommodate the expanded team. Renting office space allows the startup to secure an appropriately sized workspace for the duration of the business shift without committing to a long-term lease that could become unnecessary once the growth stabilizes.
Cost-Effectiveness: Optimizing Resources
Temporary relocations can strain a company's financial resources, especially when investments are needed for office setup, furniture procurement, and utility installation. Renting office space eliminates the need for these hefty upfront costs, enabling businesses to allocate resources strategically.
The capital that would have been tied up in initial investments can be redirected toward core operations, marketing initiatives, or even research and development. Imagine a retail company that needs to relocate while its flagship store is renovated temporarily.
Instead of channeling funds into creating a temporary retail space from scratch, they can opt for a rented office space already furnished and equipped. This saves money and ensures a quicker setup, allowing the business to maintain its operations and customer engagement with minimal interruption.
Minimal Disruption: A Seamless Transition
Even temporarily, transitioning to a new workspace can disrupt business operations if not managed efficiently. Renting office space streamlines this process, providing a seamless transition that minimizes downtime.
Many rented office spaces come fully furnished and equipped with essential amenities like desks, chairs, Wi-Fi, and utilities. This means your team can hit the ground running without the logistical challenges of moving and setting up an entirely new office.
For instance, a marketing agency with a looming relocation due to office renovations can ensure a smooth transition for its team. The agency's employees can continue their work uninterrupted by renting a furnished office space, maintaining their creative momentum and client service quality.
Prime Locations: Enhancing Brand Image
The location of your business can play a pivotal role in shaping your brand's perception and influence. Temporary relocations provide a unique opportunity to explore new areas or establish a presence in a prestigious location. You are renting office space grants access to prime business districts that are otherwise financially unfeasible for your company in the long run.
Consider a financial consulting firm that needs to relocate temporarily due to office expansion. The firm gains a foothold in a prestigious locale by renting office space in a renowned financial hub. It enhances its credibility and visibility in the eyes of clients and partners. This strategic move can positively affect the firm's reputation and business relationships.
Support Services: Simplifying Operations
Temporary relocations can demand extra time and effort from your team as they navigate administrative tasks like setting up utilities, managing reception, and ensuring IT infrastructure is in place. Renting office space often includes various support services that alleviate this burden. With dedicated receptionists, administrative staff, and well-maintained IT facilities, your team can focus on core business tasks while leaving the operational details to the professionals.
Imagine an architecture firm that needs to relocate temporarily due to a significant office overhaul. By opting for a rented office space equipped with administrative and IT support, the architects can continue their design work without being bogged down by the logistics of setting up a new office infrastructure.
Networking Opportunities: Collaboration Beyond Walls
Renting office space can open doors to networking opportunities beyond your company's walls. Shared office spaces, which are a popular choice for temporary relocations, foster communities of professionals from diverse industries. This environment encourages interaction, collaboration, and exchanging ideas, potentially leading to new partnerships and business ventures.
For instance, a technology startup moving temporarily to a shared office space might work alongside other startups, freelancers, and professionals in various fields. This exposure can lead to unexpected collaborations, knowledge sharing, and potential joint projects that enrich the startup's experience and growth during the temporary period.
Conclusion
Temporary business shifts present both challenges and opportunities. The flexibility, cost-effectiveness, and support offered by rented office spaces make them the ultimate solution for businesses navigating temporary relocations. So, the next time your business faces a shift, consider the benefits of renting office space as a strategic move toward success in any environment.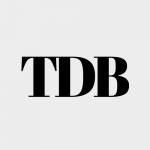 The Daily Buzz combines the pursuit of interesting and intriguing facts with the innate human desire to rank and list things. From stereotypical cat pictures to crazy facts about the universe, every thing is designed to help you kill time in the most efficient manner, all while giving you something to either laugh at or think about!