The e-commerce industry has come a long way. From early website-based marketplaces to mobile commerce, the conveniences of online shopping have continually improved and became more accessible to the wider population.
But life is never that simple. Any progress that humanity makes is almost always offset by novel challenges that themselves require novel solutions. The story of e-commerce is very similar. Despite the immense convenience that e-commerce websites have provided to customers as well as business owners, they've also brought along the very serious threat of cybersecurity exploitations.
According to Cybersecurity Ventures, retail is going to be one of the top 10 most cyber-attacked industry through 2019 to 2022. A strong cybersecurity strategy is therefore essential for any e-commerce website that wishes to remain in business despite security risks lurking at every corner.
Although foolproof security is still a pipe dream for any website, the application of suitable measures can effectively thwart a great deal of cybersecurity risks. This article will present some essential steps that are necessary for any e-commerce website for the protection of their customers as well as their own business.
1.      Using HTTPS
HTTPS stands for HyperText Transfer Protocol Secure. In the early days of the Internet, all websites used HTTP, which worked the exact same way as HTTPS but without encryption. This means that all information that you entered on a website could be easily seen by a hacker if he somehow found access to the website.
For an e-commerce website, the lack of HTTPS is especially troublesome. The whole purpose of an e-commerce site is that customers should be able to make payments online safely. Without encryption, any information such as credit card details that the user enters to purchase a product through an online store is always at risk of exposure, should the website get hacked.
As such, it is imperative for online retail shops to use HTTPS, which is quite simple to do and only requires installation of Secure Socket Layer (SSL) certificates. SSL works very similar to the way that VPNs encrypt user data and traffic such as ExpressVPN, as stated in this detailed analysis by VPNRanks.
E-commerce sites can only survive and thrive if they ensure secure transactions. The use of SSL certificates, which signify that the website is encrypting user data, is one of the most important signs conveying trustworthiness of any website.
2.      Password and authentication systems
Any effective cybersecurity strategy for e-commerce must promote usage of healthy password and authentication systems. The security status of any website is not only about the systems of the site itself, but also about how robust the customers' passwords and choice of authentication methods are.
Naturally, people prefer using simple, easy-to-remember passwords for convenience's sake. But it is up to the website owner to enforce the usage of strong passwords and multifactor authentication to minimize cybersecurity risks.
If the customer base of a website understands the importance of maintaining strong password and authentication habits online, your website as a whole and all your customers are much more likely to remain secure against any potential cybersecurity threat.
3.      Regular updates of website tools/plugins
Every e-commerce website uses a bunch of tools for many purposes like pop-up banners for promotion/deals, tracking sales/clicks etc. For security purposes, it is imperative that all the tools and plugins you are using on your website are updated.
Most hackers target outdated software to break into websites and do their dirty work. You can increase your chances of staying safe from these hackers by making a habit of never avoiding software updates on your website.
4.      Staff training and awareness
Many security attacks on small businesses happen due to ignorance or plain negligence of the staff working on your website. For instance, sharing passwords and other credentials through messaging apps that hackers can easily break into and other such mistakes.
Enforcing good data management and cybersecurity practices through on-job training will further iron out the kinks left in the system that hackers and malicious agents can crawl into.
5.      Collect minimal customer information
Website owners have a tendency to collect more information from their customers than they will logically ever need to run their operations efficiently. The problem with collecting too much customer details is not only about privacy, but also about the difficulty of managing a large database from cyber-attacks.
The less private data you collect, the lesser is the risk associated with any potential website breaches. Your customers deserve to have privacy and if you take measures to protect that, you can inspire a high level of trust in your customers.
Conclusion
Security is a critical factor for any e-commerce website that wishes to survive in an online world that is plagued with hackers, scammers, phishers, and malware.
There is often a trade-off between security and convenience.
It might require you to not be lazy so that you can update your SSL certificates and website software in time, but simple steps like these can go a long way in keeping your website safe and secure for your customers to use and have a good experience with.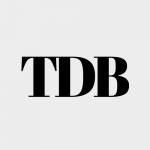 The Daily Buzz combines the pursuit of interesting and intriguing facts with the innate human desire to rank and list things. From stereotypical cat pictures to crazy facts about the universe, every thing is designed to help you kill time in the most efficient manner, all while giving you something to either laugh at or think about!