Sneakers have long since established themselves as the singular powerhouse of the shoe world. They've blown out of their street style origins to get paired with everything from suits to cocktail dresses.
No surprise this has emboldened many of us to get more daring with our sneaker choices and pairings, but this also means we're making more mistakes.
Here, we'll run through seven common sneaker styling mistakes so you can avoid them.
Sneakers – the New Normal
These days, the pair of shoes you reach for without thinking is probably a pair of sneakers.
What's new is that the pair of shoes you reach for when you want to show off a bit is probably also a pair of sneakers. That difference has been driven by big trends.
The Latest Sneakers Trends
Whether you love them or hate them, chunky sneakers are still going strong, but there are other trends to get into if that's not your thing.
Shoes are embracing the hyper-futuristic trend of the past few years even more intensely while vintage designs are also making something of a comeback.
If you're purely into comfort but would like some style with it, "mom and dad" sneakers are also getting big again.
The Best Designers in 2020
One of the biggest mistakes not on this list is not buying high quality sneakers.
Even if you can find something at half the price that seems to look as good, chances are that look won't last.
You don't have to go all-out and shop at rare sneaker stores, but not all materials will hold up as well. The difference between quality leather and mesh and low quality is night and day.
If you're looking for stylish but subtle, check out the French brand Zerocentcinq. For something more daring, try the Danish company Another Project.
On the other hand, if you're all about simple, clean, and classic women's sneakers, you can't go wrong with the branding-averse No Name.
The Most Common Mistakes When Styling Sneakers
Now that you've got a general sense of what's going on with sneakers, let's get into the mistakes you need to avoid.
Not Choosing the Right Type of Sneakers for the Outfit
Don't get us wrong, contrast is a powerful tool of fashion when used right. But it can be taken too far and in the wrong direction.
If you're going with a bold and funky pair of chunky sneakers, try pairing them with a more subdued outfit so they don't get lost.
If you're going with something more classic, go with an outfit that runs with that theme (like some simple mesh sneakers, jeans, and a t-shirt).
Or the occasion
Nothing breaks my heart more than seeing some buy an absolutely killer pair of sneakers and then wear them into the ground on a daily commute.
You should be rotating your shoes anyways but this is also the fastest way to ruin a pair before you have the chance to show them off somewhere great.
On the other hand, yes sneakers are being mixed with formal wear more and more often, but that doesn't mean they'll work for you the same way they might for someone on the red carpet.
Just be sure to always think about the occasion and the audience.
Not Taking Care of Your Sneakers
This is one of the biggest mistakes most people make. They buy sneakers, wear them until they look like they belong in the trash, then throw them away.
If you're running on this cycle you're throwing money away because proper sneaker care will make your shoes last far longer (and look better in the process).
After all, you can have the absolutely perfect sneaker for your outfit but if it looks tattered it's not going to matter.
Relying Too Much on the Classic Styles
Plenty of us is guilty of buying one pair of classics like Stan Smiths after another because they just work.
However, there's a fine line between an homage to a timeless classic and giving the impression that you're like an old rock band going through the motions and just playing the hits.
Being Too Monochromatic
All white sneakers have been popular for years now, but they're certainly not as original as they once were. A single color should subtly tie an outfit together, not be so overbearing people see you and go "okay… blue."
More common colors get boring when used this way and more expressive ones quickly become too much, so be careful about how you use either.
For example, my favorite pair of sneakers are bright yellow and I've got a great jacked in the same hue, but you'll never see me wearing both at the same time.
Getting the Statement Wrong
Statement sneakers can be anything from something chunky to just a basic "mom or dad sneaker."
The problem comes when those statement sneakers get paired with a statement jacket, some statement jewelry, and even a statement hat. It quickly gets to be a bit much.
So if you're investing in something eye-popping, let that sneaker do its work without interfering too much.
Overdressing
A general rule of all fashion is simple: don't look like you're trying too hard. That aura may work on the runway or the streets of Milan, but for 99% of us, it's going to make us look a bit silly.
Sure sneakers can work with formalwear, but that's a task for simple, elegant, or classic styles that will jive well with a more formal outfit. Remember that the existence of this trend isn't a carte blanche.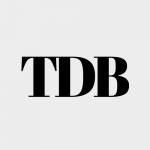 The Daily Buzz combines the pursuit of interesting and intriguing facts with the innate human desire to rank and list things. From stereotypical cat pictures to crazy facts about the universe, every thing is designed to help you kill time in the most efficient manner, all while giving you something to either laugh at or think about!