Image source: Supply Chain 24/7
The primary reason for the bottleneck in the global supply chain is related to the shortage of electronic components, mainly semiconductors and ICs.
Even though it's been going on since 2021, there is no sign of the global semiconductor shortages meeting to any end.
It has been expected that the basic semiconductor market will continue to face this shortage in 2023, at least; the market for complex semiconductors (microcontrollers, microprocessors and FPGAs, Transceivers, Voltage converters) will be tight throughout 2023.
The rework industry experts are saying there is historical demand for semiconductors globally.
Despite all that, the rework industry has seen the growth of 7% in 2021-2022, from $595 billion to $618 billion — the first time the market has reached this revenue milestone.
However, it is expected to reduce back to $596 billion in 2023 as shown in Table-A.
Table A- Rework Industry Revenue Forecast, Worldwide, 2021-2023 (Billions of U.S. Dollars)
| | | | |
| --- | --- | --- | --- |
| | 2021 | 2022 | 2023 |
| Revenue | 595 | 618 | 596 |
| Growth (%) | 26.3 | 4.0 | -3.6 |
One of the primary reasons behind higher demand of semiconductors and other rework material is shortage of supply.
The shortage of material is not only because of minimized inventory practices or inaccurate forecasting either. Indeed there are following reasons behind this growing shortage.
Imbalance in global supply chain – Majority of the semiconductor market is covered by Taiwan's TSMC, South Korea's Samsung, UMC and SMIC.
These handful companies are dominant players for producing chips in mobile devices or IoT devices. The trade war tension between US and China and the sanctions imposed on Chinese companies have also led to additional stress on Taiwan and South Korean company's capacities.
Pandemic shutdowns – Pandemic has either completely shut down or slowed down production of semiconductors for many months.
Excessive demand in Automotive industry – As the automotive industry has suffered a major shortage of supply for chips, it adopted a business model of ensuring excess stock of inventory, which further boosted shortage of supply.
In addition to supply side issues, there have also been a variety of other factors at play. For example, Asahi Kasei Microsystems (AKM) produces large-scale integrated circuits (LSI) used in audio equipment, home appliances, TCXO oscillators, and other products.
On October 21, 2020, a fire broke out at their Nobuoka semiconductor Plant "Fab2" and lasted for four days which resulted in shutting down production lines.
A winter storm Uri in Texas caused numerous chemical plants to shut down in mid Feb-March 2021. The whole state lost power, disrupting production of resin and polyethylene.
A 7.4 magnitude earthquake struck off Japan's northeast coast of Fukushima Prefecture in March 2022. It affected the production of semiconductor plants under Renesas, Fujitsu, Murata, and Kioxia.
The infamous Suez Canal blockade In March 2022 has worsened the global semiconductor crunch.
The recent conflict between Ukraine and Russia has also accelerated the shortage of global chip supply. Since Ukraine is a major supplier of semiconductor-grade neon (which is crucial for the lasers that are used for making chips), the production industry of chips has suffered severely.
Cyber-attacks: Cyber-attacks are becoming a prominent reason for supply chain disruption in recent years. For example, a cyber-attack in May 2021 disrupted the Colonial Pipeline for a week, which supplies gasoline to the eastern part of the United States.
How chip shortage is affecting industry:
Recently many popular MCUs and ICs are out of stock. Main concern among them is MCU as drop-in replacement is not always possible. Moreover, lead times for many MCUs have stretched to 50-52 weeks and more. In terms of costing, MCUs have seen the biggest increase among all component categories, with price hikes of more than 10 and even up to 20 times the pre-pandemic pricing. In such a case, modification needs to be done not only on the hardware side but firmware side as well. Which might result in a production delay of a few weeks or months.
On top of that, engineers don't expect the situation to get better over the next 12-18 months. On the contrary, many predict lead times to worsen and prices to hike in the next year.
How is the industry progressing despite the hurdles?
In this section, we will investigate several measures taken by rework as well as the electronics industry to counter these hurdles.
Design for disruption
One solution to the component shortage is to redesign any chips or ICs by replacing hard-to-find materials with easily available materials while maintaining the same functionality. Design For Disruption aims to maintain the same parameter of original design while using other materials. This is often considered in case of new product development, product update or product maintenance where a product is updated with new technology while replacing legacy technology.
Building Strong Ecosystem
It empathizes on fostering closer collaboration with suppliers, customers, and other partners by concentrating on frequent and transparent communication. It helps every entity to convey a full set of information and due diligence.
Advance Planning and Purchasing
It includes maintaining efficient communication with PCB assembly houses. To understand the required components of design on various stages of production is vital. It is more important to convey that information to PCB assembly houses as they have longstanding partnerships with key component manufacturers, vendors and distributors and can help to quickly identify and source the right components needed to meet the project requirements.
Many organizations are developing practices to always maintain necessary stock in place by placing purchase orders as soon as product design is finalized, tested, and validated.
Drop-in replacements
Since component shortage is becoming more and more common nowadays it is smart to maintain a BOM with drop-in replacement parts in advance. It highly reduces the risk of components shortage and consequently production delay while moving into production.
These are various solutions that have been implemented by many rework companies to counter component shortage in the electronics industry. It is expected that component shortage will continue into late 2023, even though most bottlenecks are expected to ease up by the end of this year. Many experts are stating that the supply market of semiconductors will move towards normalcy very soon after staying under moderate shortage. There is much need to be done to improve inventory practices and industry has learnt its lesson during these years. Let's hope the supply-demand imbalance will be balanced sooner, than later.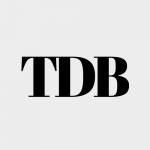 The Daily Buzz combines the pursuit of interesting and intriguing facts with the innate human desire to rank and list things. From stereotypical cat pictures to crazy facts about the universe, every thing is designed to help you kill time in the most efficient manner, all while giving you something to either laugh at or think about!