Image Source: XR Today
Augmented reality (AR) is a technology that allows for the overlay of digital information onto the physical world. It enhances the user's perception of reality by adding visual, auditory, and haptic elements to it.
This technology is being used in a variety of industries, including eCommerce, to revolutionize the shopping experience.
The use of AR shopping in eCommerce allows shoppers to interact with products in a more immersive and realistic way.
This can include trying on clothing and accessories virtually, interactive product demonstrations, and virtual showrooms.
The goal is to make the online shopping experience more akin to shopping in a physical store, where customers can see, touch, and try on products before making a purchase.
Enhancing the Online Shopping Experience
It has the potential to provide shoppers with an even more engaging digital shopping experience.
For example, retailers can leverage AR technology to create interactive product demonstrations that give customers a better understanding of how products work and look in real life.
This could include displaying realistic 3D models of products or providing step-by-step instructions on how to use complex items.
Virtual Try-on of Clothing and Accessories
With the help of this technology, online shoppers can now virtually try on clothes and accessories before making a purchase.
This is done by using a smartphone camera to superimpose a virtual image of the product onto the shopper's body.
This feature is particularly useful for clothing and fashion items, such as sunglasses and jewelry, that are difficult to envision on one's own body.
Brands such as Warby Parker, Sephora, and L'Oréal have already incorporated this feature into their eCommerce platforms.
Interactive Product Demonstrations
Augmented reality can also be used to provide interactive product demonstrations to shoppers.
For instance, a shopper looking to purchase a new kitchen appliance can use this to see how it would look in their kitchen and how it functions before making a purchase.
This helps shoppers make more informed decisions and reduce the likelihood of returns or exchanges.
Virtual Showrooms and Store Tours
Customers will be able to explore a store or brand's products without needing to physically visit the location. This can be particularly useful for customers who live in remote areas or for those who have mobility issues.
Improving in-store Shopping
Customers could use their mobile devices to get more information about a product on display, such as size and color options or product reviews.
AR can be utilized to help customers find products more easily within a store by giving them directions or even an image of the item they're looking for.
This can be a great way to reduce customer frustration and improve their in-store shopping experience.
Augmented Reality Kiosks for Product Information and Recommendations
In-store shopping experiences can also be enhanced with the use of AR. Retailers can install AR kiosks in their stores that let customers access product information and recommendations.
For example, a shopper in a furniture store can use a kiosk to see how a couch would look in their living room before making a purchase.
This can help shoppers make more informed decisions and reduce the likelihood of returns or exchanges.
Virtual Fitting Rooms
Virtual fitting rooms are another way that AR is being used to improve the in-store shopping experience. This permits customers to try on clothing and accessories virtually before making a decision.
This saves shoppers time and reduces the need for physical fitting rooms.
Interactive Product Displays
This technology is also useful in creating interactive product displays in stores.
A shopper in an electronics store can use AR to see how television would look in their living room and access information about the product's features and specifications.
Augmented Reality shopping is revolutionizing the eCommerce experience by providing shoppers with a more immersive and realistic way to interact with products.
It is being used for virtual try-on, interactive product demonstrations, virtual showrooms, and in-store shopping experiences.
However, there are also challenges and limitations to using AR, including technical limitations and compatibility issues, privacy and security concerns, and cost and implementation challenges.
As technology continues to evolve, the potential for this in eCommerce is enormous. In the future, we can expect to see more brands and retailers incorporating this into their platforms and in-store experiences.
Additionally, the use of AR in eCommerce has the potential to change the way we shop and interact with products, making the experience more personalized, convenient, and efficient.
Businesses should explore the use of this in their operations to stay ahead of the curve and provide customers with a more immersive and interactive shopping experience.
With the right implementation, AR can lead to increased sales, customer satisfaction, and improved inventory management.
It can be a valuable tool for any business looking to stay competitive in the eCommerce industry.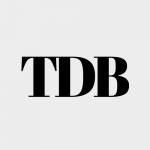 The Daily Buzz combines the pursuit of interesting and intriguing facts with the innate human desire to rank and list things. From stereotypical cat pictures to crazy facts about the universe, every thing is designed to help you kill time in the most efficient manner, all while giving you something to either laugh at or think about!