Success in the business world necessitates more than just a good idea. It calls for meticulous planning, sound financial acumen, and an intimate familiarity with the dynamic business environment. That is where a pursuing Master of Business Administration (MBA) can come in handy.
While many entrepreneurs may question the need for an MBA, in this blog post, we will explore why pursuing an MBA can be a game-changer for entrepreneurs:
1. Cultivating Leadership Skills
As an entrepreneur, you are not just a business owner but also a leader who sets the direction for your team and motivates them to achieve the company's goals. Imagine being able to inspire and influence your team with your vision, communicate your expectations clearly, and confidently make strategic decisions.
An MBA program can provide you with the knowledge and tools to do just that. During your academic years, you will learn about different leadership styles, effective communication techniques, and how to manage and motivate diverse teams.
Moreover, an MBA program often emphasizes experiential learning. You will be able to work on team projects, simulations, and business competitions. These experiences can enhance your leadership skills as you collaborate with peers and navigate complex business scenarios.
With improved leadership skills gained from an MBA, you can effectively guide your team, foster a positive work culture, and make sound decisions that drive your business toward success. If you have already started a business without an MBA and now lack time to continue your education, we recommend you opt for MBA programs online from well-reputed universities. It will enable you to save time on the commute and take classes from anywhere worldwide, which means you can easily manage both your work and study.
2. Creating Effective Marketing Strategies
In today's competitive business landscape, marketing strategies can make all the difference in attracting customers. One critical aspect of developing a robust marketing roadmap is understanding customer needs and preferences. An MBA program can teach entrepreneurs to conduct market research, analyze consumer data, and develop targeted marketing campaigns that resonate with their target audience.
By understanding their customers' unique needs and preferences, entrepreneurs can create tailored marketing strategies that are more likely to succeed. Statistically, companies that leverage personalized marketing witness an ROI of 200% or higher.
Moreover, many MBA programs offer courses that cover digital marketing topics as part of their curriculum. As a result, students learn about social media marketing, search engine optimization, content marketing, and more. These potent tools will help you effectively reach your target audience, build brand awareness, and generate leads in the digital realm.
3. Boosting Financial Management
Financial management is the backbone of any business, regardless of its size or industry. It enables entrepreneurs to monitor the inflow and outflow of funds, track profitability, and identify potential financial risks or opportunities. By understanding the financial landscape of their business, entrepreneurs can proactively address challenges and capitalize on opportunities to drive growth.
MBA program provides you with a solid foundation in financial acumen. You will learn to analyze financial statements, interpret financial data, and make informed budgeting decisions. However, it is not just about numbers! Pursuing an MBA also helps you develop strategic planning skills. You will learn to assess market trends and develop financial strategies aligning with long-term organizational goals.
4. Working Under Pressure
The business world can be tumultuous, with unpredictable market fluctuations and the constant need to manage stakeholders, investors, and teams. As a business owner, you must handle pressure with confidence and grace.
One of the core skills developed through an MBA program is the ability to work under pressure. The curriculum provides a comprehensive education that equips entrepreneurs with the knowledge and skills to navigate challenging situations and make sound decisions, even in high-pressure scenarios.
5. Establishing Network
Establishing a strong professional network is another compelling reason entrepreneurs should consider pursuing an MBA. Building relationships with fellow MBA students may lead to lifelong business partnerships, just like many major companies originating from college friendships.
Furthermore, networking with professors and alumni with extensive business experience will provide entrepreneurs with valuable insights, advice, and mentorship. These established professionals can offer guidance on business strategies, industry trends, and potential pitfalls to avoid based on their real-world experience. Their mentorship and endorsement can also lend credibility to an entrepreneur's business venture, which can be beneficial when seeking clients, investors, or partnerships.
Networking is about building genuine relationships based on trust and mutual benefit. It takes time to develop meaningful connections with others. Therefore, start early to invest adequate time and effort in nurturing those relationships over a longer period.
6. Fostering Negotiation Skills
Negotiation skills are a must for business owners, from convincing stakeholders to invest more to persuading vendors to lower their prices or even getting clients to pay higher fees for your services. And that is where your MBA degree comes into play.
Effective negotiation is about gaining knowledge of financial concepts and being prepared for real-world scenarios, such as effectively communicating with clients or vendors. Negotiating with consumers can be a delicate task that requires choosing the right words, understanding their temperament, and presenting an irresistible deal they simply can not resist.
Thanks to the myriad presentations, group work, and sales pitch exercises that MBA programs entail, you will learn how to create compelling sales pitches that leave your clients eager to know more. So, armed with your MBA, you will be well-equipped to navigate the intricacies of negotiation, making you a skilled and confident expert negotiator in the business world.
7. Learning Operations
If you want to create an efficient business right from the outset, MBA could be the best fit for you. From learning how to manage inventory and logistics to understanding the intricacies of demand forecasting and production planning, an MBA equips you with the tools and techniques to optimize your business operations. You will gain insights into lean management principles, process improvement methodologies, and cutting-edge technologies that can revolutionize how you manage your business.
This operational expertise can impress potential partners and investors and help you achieve cost savings, improve customer satisfaction, and enhance your overall competitiveness in the market.
Conclusion
An MBA can catalyze entrepreneurial success, empowering entrepreneurs with the necessary tools, insights, and networks to thrive in today's competitive business world. While the decision to pursue an MBA is subjective and depends on individual circumstances, for many entrepreneurs, it can be a strategic move that propels their business to new heights.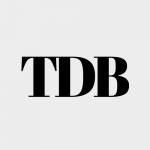 The Daily Buzz combines the pursuit of interesting and intriguing facts with the innate human desire to rank and list things. From stereotypical cat pictures to crazy facts about the universe, every thing is designed to help you kill time in the most efficient manner, all while giving you something to either laugh at or think about!