If you were injured in an accident or have been diagnosed with a physical or mental illness that prevents you from being able to work, and you have insurance coverage for long-term disability benefits, it can be intimidating to apply for the benefits for the first time – especially if you don't even know where to begin and are unfamiliar with how it works.
A great place to start is by speaking to a lawyer for long-term disability claims. This is their area of expertise, and an LTD lawyer is on your side.
Despite what your insurance policy may say, make no mistake, their priority is not to you or your health. They are in business to make money, and they do that by routinely denying claims – even legitimate ones.  
Below you'll find answers to questions people regularly ask when they are dealing with the LTD system for the first time.
What Are Long-term Disability (LTD) Benefits?
Long-term disability benefits are payments made to a person insured under a long-term disability policy that provides monthly income replacement (usually a percentage of their regular wages) when an insured can no longer work because of a disability.
How Disabled Do I Have to Be to Qualify?
To meet the definition of disabled, your injury or illness must prevent you from being able to complete the substantial duties of your work. It is generally referred to as being "totally disabled."
This can be confusing, but it does not mean that you must be completely incapacitated to be eligible for LTD benefits.
When Should I Apply for Long-term Disability Benefits?
Most insurance policies have a mandatory waiting period (also known as an elimination period) between when an insured first becomes disabled and when they are allowed to file a claim for LTD benefits. Find out how long the waiting period is by consulting your policy.
During the elimination period, you can start the application process if your doctor anticipates that your condition will likely be ongoing or requires a lengthy treatment program.
Completing the application for LTD benefits often requires seeing specialists, getting tests and scans, etc., which require you to schedule appointments and can be a slow process.
How Much Does Long-term Disability Pay?
Every policy is different, and the wording tells you how much you will receive. Typically, LTD benefits are a percentage of an employee's monthly earnings and can range between 60-75%.
How Long Do LTD Benefits Last?
Long-term disability payments are usually paid for a set number of years or until the policyholder reaches a certain age (usually 65 years old), so long as you continue to be disabled within the meaning of the policy.
How Do I Prove That I Am Disabled?
You need as much medical evidence as you can get to back up what you say in your claim for LTD benefits about your disability.
As soon as you or your doctor feel that you will need to go on long-term disability leave from work, have an in-depth conversation about what exactly is required of you at work and specifically how your disability prevents you from completing your tasks.
Your doctor is required to fill out a section of your claim, and the more information and medical proof they can provide in that regard, the stronger your claim will be.
My Claim Was Denied. What Do I Do?
The denial letter will inform you of the reason(s) for the denial and the insurance company's decision appeal process.
It may include ways to rectify deficiencies in your claim application. It's highly recommended you consult an employment lawyer at this point.
They can clarify the reasons for the denial and whether it's worth using their appeal process. The vast majority of the time, it's better to file a lawsuit against them.
Almost all lawsuits reach a negotiated settlement well before going to trial.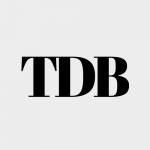 The Daily Buzz combines the pursuit of interesting and intriguing facts with the innate human desire to rank and list things. From stereotypical cat pictures to crazy facts about the universe, every thing is designed to help you kill time in the most efficient manner, all while giving you something to either laugh at or think about!