After the death of a loved one, the last thing you and your family want is to deal with legal issues of their estate. Unfortunately, that happens to many families whose loved ones leave behind an estate or assets that should undergo distribution to their heirs. Typically, the law requires the estate to go through a legal process called probate. This process aims to validate the deceased's will to settle an estate among the named beneficiaries.
While some families can manage the probate process independently, it can be time-consuming, expensive, and stressful when coupled with the grief of losing a loved one. For these reasons, hiring a probate attorney to help navigate this legal process makes sense. As a beneficiary, having an attorney is crucial to protect your inheritance. Let's explore further the role of a probate attorney in protecting your interests as a beneficiary.
Roles of a Probate Attorney
Too often, people need clarification on the duties of estate planning lawyers and probate lawyers, given that both deal with estate administration. It is worth noting that estate planning attorneys help individuals draft trusts, wills, and other documents outlining the distribution of their assets after death. While probate lawyers may choose to help clients navigate the estate planning process, their primary responsibility is to help families settle the estate of the deceased.
The roles of a probate lawyer vary greatly depending on whether the decedent had a written will. In the case the deceased person had a will, the probate lawyer performs the following duties:
Identify and create an inventory of your loved one's estate
Prepare and file documents with the probate court
Find the executor of the estate
Collect life insurance policies
Pay outstanding debts and taxes of the deceased
Distribute assets to named beneficiaries
Oversee property appraisals
Manage asset accounts
Provide legal advice
Help settle inheritance disputes
Act as the estate executor or trustee
It is worth noting that the estate is transferred to family members according to state laws when someone dies without a will. In this scenario, the lawyer provides legal guidance to help clients find the estate executor or administrator.
How a Probate Lawyer Can Help Protect Your Inheritance
Now that you know what a probate attorney does, you may wonder if hiring one is necessary. The truth is you may not need one. However, the guidance of a probate lawyer can be vital in protecting your interest as a beneficiary. Here are a few circumstances you may need a lawyer.
1. Do You Have Questions About the Will's Validity?
Generally, for a will to be authentic, the person or owner of the estate must have been in their right senses. In other words, they wanted to write instructions on how their assets would be distributed or managed without being influenced by another party. But if you doubt your loved one signed their last testament of their free will, hiring a probate lawyer is crucial.
Your attorney will file a case to challenge the will's authenticity. For instance, a loved one remarried a few months or years before their death and left their new spouse a considerable part of their estate. Your lawyer can file a petition in court to prevent the execution of the will because the deceased named the beneficiary under pressure.
2. When Conflicts Arise
According to Hays Firm, when challenging the legality of a will, conflicts among heirs and beneficiaries may arise. Allegations of improper estate settlement by the executor or trustee could also trigger disputes between beneficiaries. To prevent family feuds from occurring, probate lawyers in Chicago, IL, recommend finding experienced, reputable, and compatible legal counselors.
Remember, the role of a probate attorney is to identify and create an inventory of estates and oversee the administration process. So, they can offer solutions and request an investigation to determine whether or not the trustee is handling the estate well.
3. Lack of Estate Planning Documents
Based on a report by Gallup, 46% of adults in America have yet to specify how they would like distribution of their property or money when they die. If you find yourself in a situation where a loved one dies without writing a will, seeking legal counsel is essential. An attorney helps you determine the heir and beneficiaries of the deceased's property through court.
Note that the court will determine heirs based on the laws of the state your loved one lived in. As the person who initiates the determination process of beneficiaries, you can request the court, through your attorney, to appoint a trustee of your loved one's assets.
4. If You Are Concerned About the Executor's Ability
Are you concerned that the administrator named under your loved one's will is not performing their duties correctly? The executor may have a medical condition or limited capacity that prevents their ability to fulfill their role. In such a situation, you can request the court to replace the executor with a backup trustee or executor.
To navigate this process smoothly, you will need an attorney. Your legal representative presents your concerns to the court and may request the court to appoint you as the executor. Alternatively, the lawyer may ask the court to allow you to name someone else to oversee the administration of the estate.
5. Poor Communication From the Estate Trustee
If you have concerns that the trustee appointed needs to communicate more effectively, your lawyer will communicate with them. The attorney will explain your concerns and request details or an informal account of the estate administration. This information may include a list of properties and debts, a report of income tax returns of the decedent, and an outline of steps the executor has taken to manage the estate. After evaluating the details, you and your attorney can decide if further inquiries on receipts or transactions are needed. If so, your lawyer will file a court request for a formal estate accounting.
Conclusion
Managing the estate or assets of a loved one after they have passed away can be overwhelming. Hiring a probate attorney is one of the best ways to reduce the emotional stress accompanied by the execution of a will or trust. This type of lawyer will help navigate the settlement of an estate. After notification that you are entitled to inheritance, a probate attorney advises you on what to do. They will follow up with probate proceedings in court to ensure your rights are protected.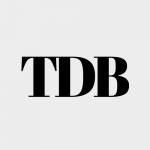 The Daily Buzz combines the pursuit of interesting and intriguing facts with the innate human desire to rank and list things. From stereotypical cat pictures to crazy facts about the universe, every thing is designed to help you kill time in the most efficient manner, all while giving you something to either laugh at or think about!