Description: Your data is one of the most valuable resources you have, and it needs to be securely protected. Your data may contain Personally Identifiable Information (PII) about your employees, trade secrets for systems and processes, and other potentially delicate or sensitive information. This information is valuable to those aiming to lessen your competitive advantage, erode the effectiveness of your operations' missions, or endanger your workforce.
Stay Ahead of the Game: Invest in Secure Data Infrastructure
Intelligent policies and procedures, not cutting-edge technology, are at the core of some of the most effective solutions for protecting critical infrastructure and data. If not executed with discipline, seemingly insignificant changes like proper patch management and password enforcement policies can contribute to breaches.
Data investment is crucial in business growth, as companies produce much data daily. Storing and organizing sensitive data in a safe environment is essential. A merger or acquisition is the most frequent reason for using physical or dataroom software.
The selling firm can create a VDR and submit all necessary documents. Then, they would bring any interested parties, a single buyer or several purchasers at once, into the room to peruse the paperwork. Depending on the need to protect the privacy of the papers, businesses might provide each user with varying access levels to the data room. They can keep tracking the documents each bidder is examining and give them access to VDRs.
Managers often need help acquiring other firms or selling their own business. Others, however, whether they have recently joined the organization or the company is about to enter an uncharted strategic area, will participate in such procedures for the first time.
When thinking of selling (or acquiring) a business, many factors must be considered. The information must be exchanged, and questions must be addressed in a carefully regulated manner. For this reason, launching such a procedure now requires investing in a data room.
Data Infrastructure: What is It?
The phrase "data infrastructure" refers to a broad range of components, such as hardware, software, networking, services, rules, and more, that enable the consumption, archiving, and sharing of data. Companies adopting a data-driven digital transformation need a suitable data infrastructure plan.
What Function Does Data Infrastructure Serve in a Company?
The basis for an organization's ability to produce, manage, utilize, and secure its data is provided by its data infrastructure. It is one of its most significant responsibilities to ensure the appropriate data can reach the appropriate people or systems at the appropriate time to enable data-driven choices. A company requires a robust data infrastructure plan to sustain data flows, safeguard data quality, reduce redundant data, and avoid isolating critical data into silos to achieve this aim.
How Can Tools Help Manage Data Infrastructure?
To manage various facets of data infrastructure, an increasing variety of tools and platforms have been released onto the market as the landscape has changed. Even though these tools may focus on particular aspects of data architecture, managing several solutions can add complexity and obligations to IT personnel. Thanks to consolidation and standardization throughout the data infrastructure stack, enterprises have scalable access to data across teams and functions.
How Important Are Data Infrastructure and VDRs?
Companies are increasingly looking to unlock the value of their data as they recognize that it is a crucial source of competitive advantage. A well-thought-out data infrastructure plan is essential to control expenses while fulfilling the company's demands as the quantity of data available within the organization increases from edge to cloud.
Ensuring the company's data infrastructure is appropriately linked with its planned future state is one of the primary challenges in any digital transformation effort. It is crucial to weigh the costs of each potential solution against the demands for storage and analytics.
Making a mistake with the infrastructure plan can limit business agility, making it difficult for the company to take advantage of new business possibilities and satisfy changing client needs. If data is stuck in silos and inaccessible to the individuals or systems requiring it, it is limited to the capacity to make effective decisions, raising risk and expense. Moreover, if the proper security and governance measures are not consistently implemented across the whole business, it exposes the company to potential legal action and harm to its brand.
What makes digital data room crucial? Some businesses deal with private information like medical records, financial paperwork, or trade secrets. Data rooms are a useful tool for maintaining the privacy of these documents. They offer methods for safe information exchange and safeguard companies from risk.
Angelo Dean, CEO of  datarooms.org said: "Virtual data rooms make material events and the due diligence process easier for everyone."
With VDRs, risks are reduced, efficiency is raised, confidential data are kept secure, and there is greater management and monitoring of many bids. Before choosing a VDR provider, check more data room reviews to make the proper selection.
The Benefits of Strong Data Infrastructure
Sound data analytics of infrastructure strategy ensures greater efficiency and productivity, promotes cooperation, and makes it simple to access your information from any location as long as you have the required authentication methods.
The benefits of a good data management system include the following:
Reduced operational costs
Increasing the focus on your area of expertise
Process analysis has increased efficiency.
Conclusion
When discussing essential paperwork, you can see how crucial and practical virtual data rooms are. Secure virtual data rooms are required in any industry that uses electronic documentation and transactions to provide the highest level of document security. All the gear, software, and procedures a company employs to handle its data are referred to as data infrastructure. It covers many topics, including the design of data centers and the software you use to analyze customer data.
To conclude, consider any VDR service providers and concentrate on your task without worrying.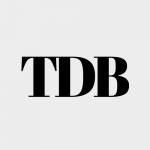 The Daily Buzz combines the pursuit of interesting and intriguing facts with the innate human desire to rank and list things. From stereotypical cat pictures to crazy facts about the universe, every thing is designed to help you kill time in the most efficient manner, all while giving you something to either laugh at or think about!