If you're like most people, you probably use your phone for a lot of things- checking email, browsing the internet, making calls and texts.
And you probably don't think about the possibility that your phone could be hacked.
But the fact is, your phone is vulnerable to hackers, and they may be able to access your personal information if they get into your device.
In this blog post, we will discuss 5 essential tips for protecting your phone and accounts from hackers. Follow these tips and you can rest assured that your data is safe!
Trojans? Nope, Haven't Heard
In the language of IT experts, malware comes in many shapes and sizes. One type is called a Trojan, which is a malicious program that masquerades as a legitimate application.
Once installed on your phone, it can give a hacker access to your personal information, including contacts, text messages, your location, and, worst of all, your credit card information.
It's almost impossible, and there's no method that tells you how to catch a cheater, but you can still protect your phone, just follow the rules below.
Rule 1: Only Install Apps From Official Marketplaces
Most malicious apps get into your smartphone from unofficial app markets or through links from sites with unlicensed content. Google Play and the App Store check apps before they are available to users.
It's much harder to get a virus there. If you do decide to download something from an unknown resource, check the box "Install applications from untrusted sources" when installing it. This will help to avoid possible problems.
Rule 2: Carefully Read What Accesses, Permissions and Features the Installed App Requires You to Enable
When you install an app, it will ask for permission to access different features of your phone.
Pay attention to what these are- if an app is asking for permission to do something that doesn't make sense, be wary.
For example, a flashlight app shouldn't need access to your text messages. If you're not sure about an app, do some research before you install it.
Rule 3: Update Your Apps Regularly
One of the best ways to protect your phone from malware is to keep your apps up-to-date.
App developers regularly release updates that fix security vulnerabilities, so it's important to install them as soon as they're available.
You can usually set your apps to update automatically, or you can check for updates manually in the app store.
Rule 4: Forget Root Rights
"Rooting" is the process of gaining access to all the files and settings on your phone- including the ones that are normally off-limits to users.
It's a popular way to customize your Android device, but it also makes your phone more vulnerable to attack.
If you root your phone, be extra careful about what apps you install and what permissions you give them.
Rule 5: Don't Give Weird Permissions to an App
Some apps will ask for permission to do things that seem strange- like access your text messages or track your location.
Be very careful about granting these permissions, as they could be used to steal your personal information. If you're not sure why an app needs certain permission, do some research before you grant it.
The most popular permissions requested by malware are:
Reading SMS. Many applications, including banking applications, use SMS messages to deliver a one-time password. After gaining access to SMS, an intruder can log in to your account and confirm your transactions.
Sending text messages and making calls. This permission allows an attacker to send SMS messages from your phone without your knowledge. They can also use this permission to make premium-rate phone calls, which will show up on your bill.
Device administrator. This permission gives an app complete control over your device, including the ability to delete files, change system settings, and even factory reset your phone. If an app has this permission, it's very important to be sure that you trust it.
It is a good idea to regularly check the apps and their permissions. Starting with Android 6, access to permissions can be disabled.
You can do this by following the scheme: Settings -> Applications -> App permissions / Overlaying on top of other windows.
Conclusion
By following these simple rules, you can protect your phone and your accounts from being hacked.
Remember to install apps only from trusted sources, carefully read what permissions they require, and update your apps regularly.
And if you're ever unsure about an app, don't hesitate to do some research before you install it. With a little bit of effort, you can keep your phone and your data safe from harm.
If you have any questions or tips on how to protect your phone from hackers, please share them in the comments below! Thanks for reading.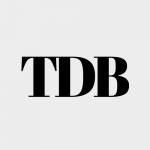 The Daily Buzz combines the pursuit of interesting and intriguing facts with the innate human desire to rank and list things. From stereotypical cat pictures to crazy facts about the universe, every thing is designed to help you kill time in the most efficient manner, all while giving you something to either laugh at or think about!