Image Source: Envoy
Do you have an old but working smartphone, a vintage watch, or precious jewelry stashed in a drawer somewhere?
Although they're worth something, some more than others, you leave them in storage since you don't have the occasion for them. However, not all your assets have to sit neglected, waiting for you to use or sell them.
With Turo, a peer-to-peer vehicle rental platform, turn a profit from an old or second car you rarely use without selling it.
Even if you only have one car, list it during its downtime rather than parking it in the driveway for extended periods.
From a classic 1959 Cadillac Eldorado to the new 2022 Lexus LX, use any make or model as long as it passes inspection.
But first, let's delve into the pros and cons of Turo before handing over your personal possession for public use.
The Benefits of Using Turo
Since 2010, thousands have rented private vehicles within their nearby communities. By following the owner's rules of use and abiding by pickup and drop-off information, renting becomes a breeze.
However, it's not just stress-free for the renter.
Additional Income From a Side Hustle
When considering the pros and cons of Turo, the best benefit lies in the extra income you'll produce.
Still, your potential profit heavily depends on your location. If you live in a congested city like New York or Los Angeles or near an airport, expect an abundance of tourists looking to rent a car to see the sites.
Also, an area with more residents provides a better chance of someone needing a temporary replacement while their vehicle is in the shop.
The make and model will also help you determine your list price, so you make the most yet stay competitive.
For instance, a Ford Fiesta will turn an average of $33 per day and almost $500 each month compared to a Jeep Wrangler with an average rental price of $91 per day and just below $850 each month on Turo.
One thing to consider as well is depending on the tax laws where you reside, you may want to create an LLC or corporation for your Turo business in order to save on taxes.
User-friendly App Makes Listing Your Vehicle Easy
Listing your vehicle on Turo is painless with its straightforward user interface, making uploading fast.
Begin by providing your name, phone number, car photo, and car information, including the mileage, door and seat numbers, and make and model.
Also, provide your listing price and availability, alongside any special features like unlimited mileage that'll set you apart from the competition.
After uploading, which takes about ten minutes, list between one and ten pickup and drop-off locations from any place you desire.
On Turo, you'll easily navigate multiple bookings, manage customer messages, add to or edit current listings, and receive timely payments.
You'll also have 24/7 customer support via Turo if you have questions for the team.
Effortless Profit
Contrastingly to taxis and Ubers that require the licensed owner to drive the vehicle at all times, Turo allows the owner to kick back at home while they turn a profit.
Not only do your renters drive themselves, but you don't even have to take time out of your busy schedule to hand over the keys.
While some hosts prefer meeting with their renters, others favor the contactless approach of self-check-in via a vehicle remote or a key left in a lockbox.
If you have a smart car, consider Turbo Go, so the guest unlocks the car via the app.
Guests also prefer the effortlessness of Turo to rental companies when considering the pros and cons of Turo.
A rental car company consists of long lines and tons of paperwork instead of Turo's grab-and-go feel.
The Drawbacks of Using Turo
Unfortunately, many negative factors cause this side hustle to be the least favorite among many residents.
Costly Insurance Plans
Turo provides an abundance of protection plans to choose from, each consisting of Liberty Mutual liability coverage.
However, each plan has a steep deductible or commission fee that heavily impacts your profit.
If you want to keep maximum earnings, consider the 85 Plan that only costs 15% of your bookings. However, in case of an accident, you'll pay $2,500 out of pocket, the most out of all plans.
Other insurance plans consist of the 80, 75, 70, and 60 plans, allowing you to keep as much of your bookings as the names suggest but cost less in deductibles, with the 60 Plan having a 0% deductible.
With Turo's higher costs, many opt for an external protection plan that averages 8.5% commission fees.
You're Responsible for Your Car's Condition
When considering the pros and cons of Turo, also be mindful that, unlike rental companies, the burden of examining vehicles and making accident claims falls on one person alone: you.
Therefore, you should distance rental times for each vehicle, giving you enough time to inspect them after each use.
Take photos before and after each rental period as proof of exterior damage and use them when filing a claim within the 24-hour window post damage.
Must Maintain a Respectable and Competitive Online Appearance
However, if you have multiple negative reviews bringing your listings down, you'll likely experience claim denials in case of an accident.
Also, negative reviews will lead potential renters to your better-rated competitors.
Turn this around by showing speed with renter response times, effort with detailed listings, and accuracy with your information.
These factors will gain you the respect you need to run a successful peer-to-peer side hustle and create a competitive online appearance.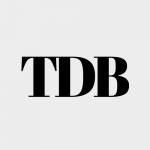 The Daily Buzz combines the pursuit of interesting and intriguing facts with the innate human desire to rank and list things. From stereotypical cat pictures to crazy facts about the universe, every thing is designed to help you kill time in the most efficient manner, all while giving you something to either laugh at or think about!