As you will already be aware, the healthcare sector and industry are growing, expanding, and changing at a fast pace.
To keep up with changes and developments, you have to ensure that you stay ahead of changes and challenges.
To stay ahead, you need to progress into leadership. As a leader within the sector, you get to have an input into what happens and why.
You will get a voice, and this voice can be used to bring about real and authentic change, progress, and development.
If you have been on the frontline as a nurse or a caregiver, then you will have plenty to share with other influential leaders and decision-makers.
Are You Ready for a Leadership Position?
Whether you have been in your current job for a few years or even longer, it makes no difference, as when you are ready for a leadership position, you are ready.
When you feel like your opinions and thoughts are not getting heard and that no real change or progress is being made, then through your frustration, you will know it is time to ramp things up a bit.
If you are sitting on the fence with regards to leadership and you are still not sure, then take some time out to establish where you want to be and why.
If you are not sure that leadership is the way to go at the moment, then take some time out to weigh up the positives and the negatives to getting a position of power.
For example, if you want to improve patient care and treatment, then you have to be in a leadership position to be seen, be heard, and ultimately make a difference.
Leadership roles carry pressure, stress, and responsibility, but if you want to make waves, you need to ensure you are on the boat.
What a Good Leader Looks Like
All leaders are individual, and no two will look the same.
However, a good leader will be someone who seeks to make change and who will not rest or settle until change and growth are being positively implemented.
A good leader will listen to what others around them are saying, and they will take on support, guidance, and suggestions from others, including those employees whose roles or positions, may be underneath them.
Good leaders tend to share common traits, and it is these common traits that create a strong leader who can command respect and get results.
Traits of a Good Leader
Being able to speak to a large group of people with just as much success, ease, and clarity as if they were speaking to a smaller group.
The ability to create a vision and be able to see it through and ultimately achieve it, no matter what gets thrown at them or put in their way.
A good leader is not afraid to make decisions, and as such, they will not shy away from being decisive when the time calls for it.
The acceptance that they are not perfect and that they will make mistakes.
Similarly, this is a trait that shows they must hold others to account who are letting the side down or that are not helping or aiding reaching the shared end goal or vision.
Enhancing Your Education and Knowledge
As well as traits, a good leader will need a suitable education and knowledge base which you can guarantee will get regularly tested and challenged.
As you will have already earned your BSC, it is vital to look at this website and look into gaining your doctor of nursing practice (DNP) which can help you gain and build credibility as well as help you achieve a salary and remuneration package that is both fitting and in-keeping.
Returning to education can feel daunting, but it doesn't have to be seen as something you do every so often.
It should, in fact, be seen as something that is natural for further career development and enhancement.
Landing a Leadership Position
Knowing that you want to be a leader within the healthcare industry is decisive action, and next, you have to take more decisive action; you have to land the position or role that you deserve.
Competition for roles will be tough, and you will be up against those who have experience which may or may not work to their advantage.
To get a position, you must have a unique selling point to help you stand out from the competition.
Your USP will be something that gets you noticed in a professional capacity, and it will be something that differentiates you from your competitors.
Why Networking Is More Important Than Ever
Finding opportunities can be more time-consuming than you originally thought, especially if there are no current internal vacancies at your place of work.
You must utilize as many different ways to communicate as possible. Lines of communication and self-promotion to assist your campaign for leadership will come in the form of many mediums, such as professionally written resumes, social media, and networking.
Networking is often overlooked, but you could get an important contact or invitation to interview just by putting yourself out there and meeting other professionals.
To make networking work for you, it is important that you focus on what you want to achieve out of every get-together – whether the get-together is virtual or in-person at a local venue.
Progressing and Moving Onwards and Upwards
When you progress into leadership, your hard work is not done yet; in fact, it is just starting.
As a true leader that makes an impact, you need to ensure that you and your team are always pushing onwards and upwards.
Self-development and self-awareness are important for creating an excellent leader that gets results.
As a leader out to make changes, you must remember that leadership is progressive, and as such, your actions and plans need to follow this movement too.
Keeping in mind what your vision and direction are will ensure that you take your leadership where you visualize it should be.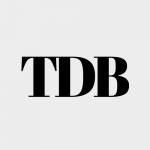 The Daily Buzz combines the pursuit of interesting and intriguing facts with the innate human desire to rank and list things. From stereotypical cat pictures to crazy facts about the universe, every thing is designed to help you kill time in the most efficient manner, all while giving you something to either laugh at or think about!