How the heck do bidets work?! This is the number one awkward question most Americans have about bidets. They are reluctant to bring it up in casual conversation because toilet talk can be construed as crude.
And if you Google "How do bidets work," who knows what type of ads you might start receiving in your inbox. So let's answer the question right here, right now.
Modern bidets are incredibly easy to use.
Centuries ago, you would do your business in some sort of latrine, and then you would have to stand up and shuffle over to another bowl that was next to your latrine where you would attempt to squat low enough to rinse cool, unheated water onto your nether regions.
Thankfully, today's bidets are much more convenient and comfortable. For starters, almost all modern bidets are interchangeable with your current toilet seat. If you have an elongated toilet seat now, you'll buy an elongated bidet seat. Likewise, if you have a round toilet seat, you'll buy a round bidet seat.
Bidets are between three and six inches taller in the back than your current toilet seat, because that's where the bidet's hardware is located.
Included in that hardware can be a wide array of things, from self-cleaning stainless-steel nozzles, to instant hot water heaters, to warm air dryers to dry your sensitive areas post-wash.
But we're getting ahead of ourselves. Once you install your bidet seat – and, yes, you can install it yourself, you don't need a plumber to do it – the process will work like so:
You will go to the restroom like you always do.
You'll do your business (number one or number two).
When you finish, you will not reach for the toilet paper!
Instead, you will press a button either on the side or back of the bidet, depending on your model, or perhaps even on a remote control, if you have a fancier bidet model. That button will initiate a certain type of wash. Now again here, depending on your model, you will have all sorts of choices.
If you went Number One, you will likely select a front wash. If not, you will want a posterior wash. Would you like your water heated? To what temperature?
How firm or gentle would you like the water pressure to be? Would you like an oscillating wash where the nozzle moves back and forth? If you found yourself constipated, would you like an enema wash that could help alleviate your discomfort?
Whatever you choose, once you press the start button, your wash will begin. A nozzle will appear and it will spray you with water.
The wash will last on average between twenty to forty-five seconds, again depending on your choices. Once the water stops, the nozzle retracts, and, if you'd like to be completely toilet paper free, you may select a warm-air dry (assuming your bidet model has that).
If not, you will use a small amount of toilet paper to dab yourself dry. Then you're done. You flush, stand up, and go on with your day.
Is using a bidet sanitary?
Many women who grew up hearing "always wipe from front to back," fear a bidet will spray fecal residue into their private parts. Rest assured, bidet nozzles are positioned in such a way that this will not occur. Furthermore, bidets like the Bio Bidet BB 2000 are actually more sanitary than toilet paper.
All you have to do is picture this scenario to understand the point: imagine wiping your rear end with toilet paper. You accidentally get some fecal matter on your hands.
Do you pat it with dry toilet paper and go on with your day? Of course not. You wet your hand and clean it! Otherwise you risk getting sick as you spread the fecal matter onto other objects you encounter in your world.
Now make the leap to your sensitive areas. Why do you think dabbing with dry toilet paper is good enough? Obviously rinsing away leftover bacteria with a steady stream of warm water is a better option.
In fact, women who use bidets are less likely to develop urinary tract infections because a strong water wash is better at eliminating the leftover E.coli bacteria that often cause UTIs than dry toilet paper.
Likewise, men are less likely to contract bacterial prostatitis for the exact same reasons. And both men and women who use bidets make less frequent visits to the gastrointestinal doctor for colorectal issues.
So all in all, not only is it sanitary to use a bidet, you could make the argument it's much better for your health to use one than to continue your love affair with dry toilet paper.
Does using a bidet hurt?
No! As you have probably gathered by now, depending on what model of bidet you buy, you will have all sorts of options to make your wash the most comfortable wash you could ever hope for.
That's why high-end bidets similar to the TOTO S550e are a favorite with women who have just given birth and with people who suffer from hemorrhoids or other medical issues.
Now, to be clear, there are models of very low cost, basic bidets that don't heat the water that is used to clean you.
If you buy one of those bidets, you could experience a shock if you're sitting on the toilet and you start your bidet wash and you receive a blast of cold water on your sensitive areas. But maybe you're the type of person who prefers cold water.
For those who like warmer water options, we recommend selecting a bidet model that heats the water.
Now that you know the truth about bidets, do some research and find one that works for you. When you do, you'll wonder why you didn't make the switch many years ago!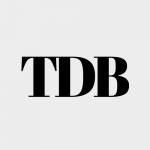 The Daily Buzz combines the pursuit of interesting and intriguing facts with the innate human desire to rank and list things. From stereotypical cat pictures to crazy facts about the universe, every thing is designed to help you kill time in the most efficient manner, all while giving you something to either laugh at or think about!