It's easy to see Los Angeles's appeal to residents and tourists alike. Dubbed the 'City of Angels,' Los Angeles sprawls over five hundred square miles of geographical area and is home to some of the most-loved tourist attractions in the States, making it the ideal vacation spot.
However, much like the equal renown American city of New York, Los Angeles is notorious for burning a hole in its visitor's pockets.
Are you planning a vacation to Los Angeles but have a tight budget? We're sure that most people reading this article can attest that they've been in similar positions.
Ensuring that you can make your dollars stretch for the duration of your stay takes careful consideration, planning, and strong will – but it's doable.
Although Los Angeles may have a reputation for being a place where you can get through a significant amount of money per night, it is possible to make your money last.
Fortunately, there are various money-saving techniques that you can adopt to ensure you don't go over budget or, worst-case scenario, run out.
Here are a few of our best money-saving tips for LA tourists to prove that you don't have to have the budget of a film star to have a memorable holiday.
Search for and Compare LAX Flights
Before you do anything to prepare for your Los Angeles trip, the very first thing that you should do is search for and compare LAX flights.
Providing that you're a regular holidaymaker, you're probably no stranger to the multitude of flight-comparison sites on the internet, listing a range of cheap flights to various holiday destinations across the world.
Since The City of Angels is an incredibly sought-after holiday destination for recreational and business purposes, potential travelers to LA should be spoilt for choice with the number of LAX flights to choose from.
You could also save yourself some money by narrowing down your flight search by comparing the costs of flying to numerous LA cities such as Long Beach, LAX, Palm Springs, Ontario, etc.
Once you've flown into LA, you can then use the metro service, trains, taxis, or rental cars to get to your destination of choice, which is much cheaper than paying for a potentially more expensive direct flight.
Ensuring that you search for and compare cheap flights to LA using flight-comparison sites is the only way to guarantee a reasonable flight price; otherwise, you may pay over the odds, resulting in less budget for your trip.
Avoid Eating Out Every Night
No doubt, one of the best parts about going on vacation is getting to sample the culinary delights that you might not have the chance to experience anywhere else.
In some cases, the food that we experience while on holiday can serve as some of our most potent memories.
However, no matter how lovely dining out each night is, it's hard to deny that it doesn't eat away at our budget, especially if you're traveling with a large party.
One of the ways that LA tourists can endeavor to save money during their trip is by balancing the number of times they eat out with preparing food for themselves.
Providing that you have a self-catering hotel room or rental apartment, you could do a small, weekly shop at a local grocery store and stock up on breakfast or lunch items to self-cater two meals a day from your room or take a packed lunch with you while out.
You could then dine out each night for your evening meal, as you've saved yourself the cost of two meals by catering from home.
Or, if you're accommodation doesn't have catering facilities, we recommend eating like the locals and researching cost-effective restaurants to dine from each day.
For instance, LA is home to a fantastic food truck scene, such as The Lobos Truck in Los Feliz, and has plenty of fast-food options which can set tourists back as little as $3 for a cheeseburger.
Take Advantage of Public Transport
Since Los Angeles is a bustling city, full of commuters either for recreational or work purposes, it is home to a bustling public transportation system that is comparatively more cost-effective than taxiing everywhere.
Despite being renowned as a car city, LA offers various transport options that don't solely require tourists to rely on rideshares or car rentals.
Not to mention, it boasts an impressive bus service, also known as the metro, which covers a large area of the city at affordable rates and helps avoid the infamous LA traffic. LA also has a train metro service, which allows you to travel between neighborhoods for just $1.75. However, you might need to change lines a couple of times depending on your goal destination.
If you plan to take advantage of the train metro service throughout your trip, we recommend purchasing a TAP card, which is a card that you can top up with credit that you can use for financing your journeys on the metro.
Although, be sure to remember to 'tap' your card when you arrive at each station; otherwise, you'll run the risk of getting fined.
On the other hand, if the idea of catching trains or buses doesn't sit right with you, consider taking advantage of the bike or scooter shares that LA has to offer.
Since the weather in LA is pleasant all year round, albeit a little cold at times, exploring what the city offers via bike or scooter is an excellent option for travelers who like to live differently.
Research Free Activities to Do
When trying to make your dollars stretch, it can be challenging to find activities to do and see that don't burn a hole in your wallet.
Let's face it, the most fun city-based activities and attractions cost money, which over time can eat into our holiday budget. However, LA tourists can avoid this by researching free, entertaining activities to do and see during their trip.
Fortunately, The City of Angels offers its visitors a variety of free, fun things, activities, or attractions to do and see. Some of the most popular free activities to do in LA are as follows:
Free Days at LA Museums – One of the most popular things for LA tourists to do for free is to take advantage of free days at museums. Two of LA's finest museums, the LA County Museum of Art (LACMA) and The Autry Museum of the American West, are free every second Tuesday of the month and boast an impressive selection of exhibits for memorabilia and art fans.
Visit Grand Park – Providing that you experience nice weather on your trip and consider yourself the outdoorsy type. You could pay a visit to Grand Park, which is known for its scenic views and monthly events. It's also a great place to take children if you have them, as they can enjoy the playpark while you relax. Ensure to check out its website to see what is happening during your stay.
Go On A Self-Guided Walking Tour – if you've never visited LA before but want to see the sights without forking out for a guided tour, you could consider going on a self-guided walking tour by using apps
Conclusion
All in all, there are various ways you can save money when traveling to LA, especially if you plan ahead of time. It's all about being smart with your money and avoiding tourist traps.
Ensure you are saving on costs when first getting to LA and not wasting money on getting around the city. Following the guidelines in this article should set you up for success.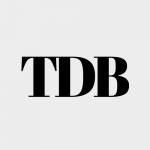 The Daily Buzz combines the pursuit of interesting and intriguing facts with the innate human desire to rank and list things. From stereotypical cat pictures to crazy facts about the universe, every thing is designed to help you kill time in the most efficient manner, all while giving you something to either laugh at or think about!