Twitter Rule: If You Mansplain, You WILL Get Dragged.
Actress Jessica Chastain took to her Twitter account last week to talk about an issue she feels strongly about. Recent changes to government policy mean that birth control is no longer covered by health insurance. For many women that will make the medication more difficult, if not impossible, to access safely and affordably.
As Someone With Both A Uterus And The Belief That I Have The Right To Decide On Reproduction, I Find This Relevant.
For a second there, things looked like they might actually end in mature discussion and nothing else. Look at this thread. Questions were asked and answered, people could disagree and nobody called anybody any names! I dare say it was almost an internet miracle!
It's Like Adult Conversation Was Happening.
Thankfully, Major League Baseball player Matt Garza found some time in his busy schedule to swoop in and mansplain a birth control alternative that women around the country had evidently forgotten to consider: Abstinence.
Of course he did it in a snarky tone and with a spelling error. Mansplaining, snark and misspellings are the hat trick of d-baggery. "#JuatSaying"
Birth Control Has Been Around Since Ancient Egypt. It's Not "This Generation." Calm Down, Matt.
from ScarryMom
Twitter certainly had something to say about it. Move to the next page to witness their expert savagery in action.
It's a little bit tough to take Garza seriously as a spokesperson for abstinence considering he has six children and became a father when he was still a teenager. Also, it's pretty easy to preach abstinence when you're obviously not practicing it. Children don't happen by spontaneous combustion. We're onto you, Matt.
People who are in the financial position that Matt is in probably won't ever have to worry about not being able to afford their birth control medication for the month. Most people aren't, so it's not surprising that the general response to his tweet seemed to be pretty much this:
Accurate.
---
That whole "father of six kids preaching abstinence" thing didn't sit well with the fine citizens of internet. Understandably. People came out in force to point out how hypocritical that entire idea was.
Practice What You Preach? Not Happening.
---
Some users decided that since Garza was "educating" people, they would return the favor and explain some things about birth control that he might not have considered.
*Gasp* You Mean Medication Does Medical-Type Stuff?
---
The roasting came fast and furious, with people pointing out all kinds of angles from which Garza's interjection made no sense. In the end, though, Garza proved himself to be a wise man, indeed.
---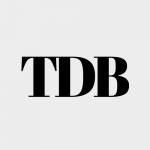 The Daily Buzz combines the pursuit of interesting and intriguing facts with the innate human desire to rank and list things. From stereotypical cat pictures to crazy facts about the universe, every thing is designed to help you kill time in the most efficient manner, all while giving you something to either laugh at or think about!