When you're an employer, you want the best for your business, but sometimes that means dealing with personal issues or crises that your employees might have.
Yes, you want your employees productive and working at a peak level, but life happens.
There are a lot of reasons your employee could be facing a personal emergency or crisis.
For example, maybe they or a loved one was hurt in a car accident, suffered a serious illness, or has something like a divorce happening.
It's inevitable that your employees will face a personal crisis at some point, and the same can be said of you.
Whatever it is, you want to deal with these personal situations with a human element while also remember your goal of running a successful business.
The following are things to keep in mind.
Be Compassionate
The most important thing you can do if your employee is facing a challenging situation is to be compassionate.
Give them your attention when they're telling you what's happening, and be empathetic when listening, but don't get too personal.
You're not a therapist, so you don't have to behave like one.
You also need to make sure that while you're sensitive, you're mindful of maintaining professional boundaries.
Come Up With Some Options and Create a Plan
Once you've spoken with your employee about what's going on, you might want to take some time and think about what the options can be to keep your business operating smoothly while considering that they may need flexibility.
Consider what your needs are as a business owner, balanced with their personal needs.
Create a few potential options that you can present to them, and then you can talk to them and come up with a plan.
For example, maybe flexibility in their schedule for the next few weeks will be adequate, without the employee having to take too much time off.
Once you have a game plan and you have an idea of how much time the person may need off or what is going to change for the short-term you can start developing a specific plan to fill in the gaps.
While it's not up to you to completely solve whatever your employee is going through, as a good leader, you do want to offer a reasonable level of assistance.
You don't want someone who is already experiencing a challenging situation to then fear they're going to lose their job.
Regardless of what your employee thinks they're going to need, it's a good idea as the boss to plan for the worst-case scenario, because they may need more time off than they think for example.
Someone in a crisis who's fearful about losing their job might also tend to promise more than what they can ultimately deliver.
Talk to Everyone Else on the Team
Everyone is going to be impacted if someone on your team isn't going to be able to pull their weight as they do normally. Ask your employee what they're comfortable with you sharing.
It may be that want little shared about their situation, so respect that but still keep all your employees in the loop as far as what might change, the possible timeline, and what you expect of them during this time.
You should be sensitive to what your other employees are going through and appreciative when they step up to the plate in different ways.
For example, maybe you host a catered lunch at some point to show everyone that you recognize and appreciate them picking up the slack for their coworker.
Check-In
When your employee is facing a challenging time, once you have the logistics sorted out, remember to check in on them regularly. Send a quick email and let them know you're thinking about them.
You want to be present and let your employee know you are available without prying or being too intrusive.
While you're checking in to see how the employee is doing, you may need to check-in and see if your plan needs to be updated as far as their return to a normal schedule. You'll need to make sure you don't need to make adjustments.
Overall, the most important thing to remember is that while you should be compassionate, you are not a therapist.
You can be someone who respects the human side of being in a crisis without going too far.
You also have to remember the rest of your business and your employees still need you to remain neutral, fair, and consistent in how you treat everyone.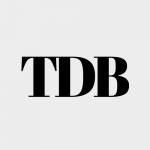 The Daily Buzz combines the pursuit of interesting and intriguing facts with the innate human desire to rank and list things. From stereotypical cat pictures to crazy facts about the universe, every thing is designed to help you kill time in the most efficient manner, all while giving you something to either laugh at or think about!