The Machame Route is a favorite with trekkers summiting Kilimanjaro and for good reason: the seven-day variation of this route offers amazing scenery and a decent acclimation transition with well-placed overnight camps throughout the route.
Climbers will trek through a tropical rainforest on the first day, then travel through several other climate zones before finishing at the arctic desert at the summit.
Another reason to love the Machame Route is that the descent is via Mweka Route, not the same trail used to ascend, so you get to experience more of Mount Kilimanjaro during a climb on the Machame Route.
The Machame Route is popularly known as the "Whiskey Route", nicknamed so because it is considered "tougher" and "stronger" like whiskey (and also, more fun!) than the comparable Marangu Route, which is known as the "Coca-Cola Route".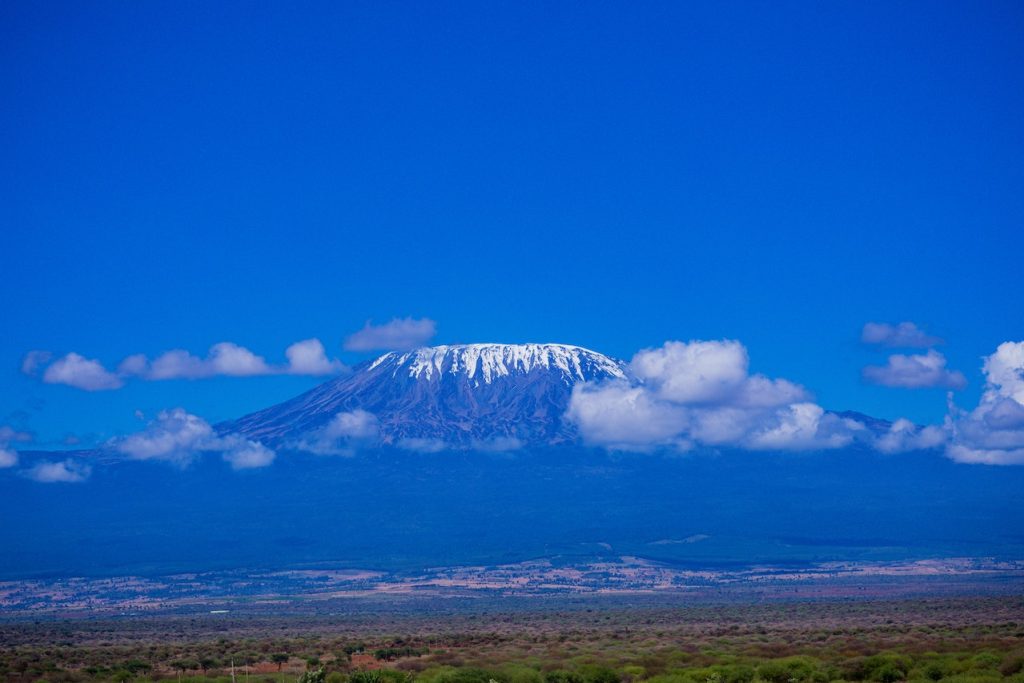 All You Need to Know About the Machame Route
How Long is the Machame Route?
The total distance climbed on the Machame Route is 62 kilometers or 37 miles.
The Machame Route distance is shorter than other Kilimanjaro routes, like Lemosho (42 miles) or Marangu (45 miles), but is slightly longer than the difficult Umbwe (which is only 32 miles).
Most treks are offered as 6- or 7-day treks, but please know that that is the length of the full trek, including descent.
For example: on the 6-day trek, it will take 5 days to reach the summit, and the 6th day will be descending the mountain. Likewise, for a 7-day itinerary, it will take 6 days to reach the summit and the 7th day is for the descent.
Machame Route Difficulty and Success Rate
The Machame Route is popular because it is moderately difficult, with a decent success rate.
According to Altezza Travel, the most popular Tanzania-based climbing company on Kilimanjaro, the Machame Route success rate differs greatly from the 6-day program to the 7-day trek.
It is not that the Machame Route difficulty level somehow changes between 6 and 7 days, it is because of acclimatization.
Proper acclimatization means more time at a higher altitude, and this significantly increases your chances of successfully reaching the summit. Therefore, it is advised to choose longer itineraries, like 7 days, not the 6-day Machame trek.
Altezza Travel suggests the 7-day Machame Route for most climbing groups. According to their own statistics, the 7-day Machame trek has an 85% success rate, even with beginning climbers.
On the other hand, the 6-day Machame trek is best suited for climbers who have prior acclimatization, either living at a high altitude or trekking a mountain (such as Tanzania's Mount Meru) prior to attempting Kilimanjaro.
Altezza's statistics show a much lower success rate for the 6-day Machame Trek at only 53% success and add that other tour operator, who may not encourage climbers to have prior acclimatization, may have even low success rates.
A six-day variation also means that on the 4th day of the trip, one will hike the distance of 11 km from Barranco to Barafu Camp, gaining almost 1000 m in altitude. It is a serious challenge and, apart from prior acclimatization, requires a good fitness level.
In contrast, this distance is split in two on a seven-day trip by an extra overnight stop at Karanga Camp between Barranco and Barafu, providing the hikers with more rest.   
Check out the Machame Route Map
During the third day of the Machame Climb, the route converges with Lemosho and Umbwe routes. Climbing groups use the same route from Barranco camp to Barafu Camp. After reaching Uhuru Peak, they will descend via Stella Point to Karanga Camp to depart via Mweka Route.
If you're having a hard time choosing between Machame and Lemosho routes, just keep in mind that about halfway through the trek, they meet and continue along the same trail.
What You Might Encounter on the Machame Route
While climbing the Machame Route, you are sure to see some incredible wildlife and landscapes.
Scenery
During the Machame Trek, you will pass through some of the famous landmarks on Kilimanjaro, including,
The rainforest (where one may see Colobus Monkeys and other animals)
Lava Tower
Barranco Wall
Shira Plateau, an ancient caldera left over from the days Kilimanjaro was an active volcano, offers a stunning view of Tanzania's second-highest mountain, Mount Meru, and a first look at the inspiring Kibo peak (the smaller peak of Mount Kilimanjaro).
Usually, on Day 3 of the climb, climbers will pass by Lava Tower, a massive natural rock tower made from cooled, hardened lava, hence the name, which stands 300 feet high.
Climbers will also experience the formidable Barranco Wall. This famous attraction is 843 feet in height (257 meter) and requires that climbers 'scramble' up it for a real sense of adventure.
While it looks intimidating, it usually only takes an hour or so for climbers to complete, and you'll always remember the thrill of scaling it during your Kilimanjaro climb.
Of course, if you successfully reach Uhuru Peak you will be rewarded with a once-in-a-lifetime view from the "Roof of Africa" at the incredible altitude of 19240 feet (5,895 meter) high.
Fun fact, that's high enough that you can actually see the curvature of the earth!
Wildlife
Honestly, sightings of 'big game' such as elephants and buffalo on Kilimanjaro are very rare. If you are after such, book a safari to one of Tanzania's other national parks for an exciting game drive, where you are much more likely to spot lions, elephants, buffalo, and more.
During your Machame Route climb, you might see interesting primates, like Colobus Monkeys or Blue Monkeys in the trees of the rainforest.
As you climb higher, you might catch a glimpse of a striped bush pig, a rock hyrax, or hear the cry of a bushbaby in the montane forest.
If you are very, very lucky, you might spy a leopard or a serval (a type of large cat) in the trees during your trek.
How to Get Prepared
So, you've purchased your flights, and arranged accommodations for before and after the climb – now what? You are not done yet, my friend.
First of all, consider travel insurance. Keep in mind, most travel insurance has an "extreme sports" category for activities such as high-altitude mountain trekking up to 6,000 m/20,000 ft. It's advised to have this before setting out on your trip.
Make sure you have all the equipment you need for your trek (or, see if your climbing operator rents items – Altezza Travel rents high-quality, name-brand equipment to their climbers, in case you don't want to invest in a big-ticket item, or simply don't want the hassle of packing it in your small luggage).
Packing for the Summit
Boots
Don't bring brand-new hiking shoes which you have never worn before. This will only lead to blisters and a miserable hiking experience.
Wear your hiking boots several times before you head for Tanzania and ensure they are a proper fit.
Thermal Layers
These will keep you warm on those cold mountain nights.
Fleece Jacket
To be worn in the chilly evenings at the camp, on the final days of your trek and on the summit night.
Rain Jacket and Rain Pants
Remember, on the first day you will trek through a rainforest, so you should expect to get wet. Be prepared with not only a good rain jacket, but rain pants as well.
Warm Hat
Needed for the summit
Light and warm gloves
Useful when the temperature goes down and an absolute must on the summit night.
Warm Jacket
Remember, you'll summit in an Arctic climate and visit glaciers at the top. You will need a properly insulated warm jacket.
Hiking Socks
Bring along appropriate hiking-quality socks (not regular cotton socks, which are more likely to give you nasty blisters). Good wool socks are best.
Do You Need Any Training for the Kilimanjaro Summit?
Most days on a 7-day Machame route climb, climbers will trek from 7 – 11 kilometers (approx. 4 – 7 miles), except for the summit day, when climbers will trek 4 km to the summit, then 11 km (down) to the final overnight camp before departure for a total of 15 km in a day.
For this reason, it is advised that climbers have a moderate fitness level to be able to hike for 6-7 hours per day (with periodic rests, of course).
Prepare for your trek by hiking regularly to prepare your legs and cardiovascular system for the upcoming excursion. If you intend to hike the Machame Route in only 6 days, it is advised to get some prior high-altitude acclimatization to increase your chances of a successful summit.
If you're planning to climb Mount Kilimanjaro, the Whiskey Route is sure to impress, just make sure to choose the trip of a recommended 7-day duration.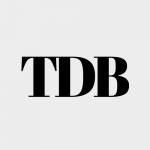 The Daily Buzz combines the pursuit of interesting and intriguing facts with the innate human desire to rank and list things. From stereotypical cat pictures to crazy facts about the universe, every thing is designed to help you kill time in the most efficient manner, all while giving you something to either laugh at or think about!