Lab-grown diamonds have increasingly become popular over the last few years. Not only do they look beautiful, but they also look real. These diamonds look just like natural diamonds.
They are grown by recreating the conditions underneath the earth that lead to diamond growth: heat, pressure, and carbon.
There are two different methods used to create lab-made diamonds: High Pressure-High Temperature [HPHT] and Chemical Vapor Deposition [CVD].  
The HPHT method uses "carbon seeds" [from preceding diamonds] and modernized machinery to re-generate an environment of high pressure and extreme heat to enable the growth of the diamonds.
On the other hand, CVD often starts with an HPHT-produced diamond seed, which is put inside a closed chamber and heated to 8000C.
The chamber has carbon-rich gases that are ionized into plasma. Molecular bonds break down as pure carbon sticks to the diamond seed, crystalizing slowly into a carbon diamond.
But why should you opt to buy lab-grown diamonds? Well, there are plenty of incredible reasons that make lab-grown diamonds worth your money. Let's delve into them.
1. They Are Eco-friendly
One of the top reasons you should purchase a lab diamond is that it is eco-friendly, unlike mined diamonds that can really destroy the environment.
Mined diamonds naturally require not just huge machinery but also explosives to dig deep into the earth. . This can lead to water pollution, disturb habitats, create lots of mineral waste, carbon emissions, and render the land unusable.
But this isn't the case with lab-grown diamonds. Lab-grown diamonds produce just 6 pounds of carbon per carat, while mined diamonds produce over 125 pounds of carbon per cataract.
Traditionally mined diamonds produce over 30 pounds of Sulphur oxide, while lab-grown diamonds don't produce any. Not to mention how mined diamonds consume lots of water and energy.
So if you are concerned about saving the environment, you should opt for a lab-grown diamond.
2. Superior Quality and Purity
Lab-grown diamonds are purer than mined diamonds. Compared to diamonds that are blasted out of the earth with diesel and dynamite, diamonds grown by humans have fewer defects and are purer.
Remember that the purer the diamond is, the better the quality and brighter it is.
Additionally, since lab-grown diamonds are just like mined diamonds in their structural, chemical, and visual compositions, this makes the lab-grown diamonds possess the same toughness and durability as mined diamonds.
3. They Are More Affordable
When it comes to price, lab-grown diamonds are way cheaper than mined diamonds. The price of lab-grown diamonds is about 30% less than the price of mined diamonds of similar quality and size.
So you don't have to worry about digging deeper into your pockets when buying lab-grown diamonds.
They Are Available in a Wide Range of Colors
Another incredible thing about lab-grown diamonds is the ability to select from the wide color choices available.
While colorless diamonds are still the most classic option, the technology used to make lab-grown diamonds add beautiful shades you can choose from.
Some of the most popular colors include blush pink and pale blue. It is no secret that human-made diamonds open up the world of stunning colored diamonds for many consumers to enjoy.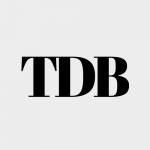 The Daily Buzz combines the pursuit of interesting and intriguing facts with the innate human desire to rank and list things. From stereotypical cat pictures to crazy facts about the universe, every thing is designed to help you kill time in the most efficient manner, all while giving you something to either laugh at or think about!