Image source: Tribune India
There are lots of fulfilling career options for those who undertake a criminology degree. Once you have graduated, you can work in a variety of environments, such as a prison, police station, government agency, or courtroom.
If you're thinking of pursuing a criminology degree, knowing what to expect and what the course can offer you is important.
Here is a guide on what a criminology degree entails, where to obtain one, and the kinds of jobs you will be qualified for.
Criminology Degree Explained
For individuals interested in law enforcement, criminology is a fascinating degree that will give you the insight and information needed to engage with criminals, understand their behavior, and bring them to justice.
During your criminology degree, you will learn the underlying societal issues which affect criminals and add to their behavior.
Unlike a criminal justice degree, which is more focused on the practical aspect of criminal behavior, a criminology degree concentrates more on the academic side.
Benefits of a Criminology Degree
There are several reasons why you may want to pursue a criminology degree. For one, careers linked with criminal justice and criminal studies are somewhat secure, with many roles including government benefits.
Should you obtain a criminology degree, there are a wider range of job opportunities where you can work in an array of interesting settings.
The primary reason why criminology professionals pick this degree is because of job satisfaction. Whatever role you step into, your degree enables you to identify, apprehend, and rehabilitate criminals.
While a law enforcement career can be time-consuming and dangerous, you will gain a huge sense of accomplishment from your work.
Job Outlook
There are a variety of job roles you can go into with a criminology degree. Understandably, each position will differ in terms of daily duties and responsibilities.
However, there are transferable skills you will learn during your criminology course that will benefit you in your working endeavors, such as how to communicate effectively. Some of the jobs you can look into with your criminology degree include:
Police Officer
The role of a police officer is to enforce the law and order within the community. This is to decrease the overall rate of crime.
Police officers must have exceptional communication skills, whether they're interacting with fellow officers, the community, or offenders.
Police officers must also be excellent problem solvers, know how to think critically, and have good physical fitness skills. Many of these skills will be gained throughout your criminology degree.
Police officers respond to calls from the community, as well as take statements, gather evidence, and interview witnesses, victims, and suspects.
On a typical day, a police officer can patrol the community, conduct traffic stops, and maintain paperwork.
You can study for a criminology and policing degree from Wilfried Laurier University that will qualify you for this role and higher-ranking positions.
Prison Officer
A prison officer is in charge of supervising prisoners and ensuring they're safe and secure, while creating and retaining strong relationships with them to help with their rehabilitation.
As you would expect, prison officers are often faced with potentially dangerous situations. This means a prison officer role is only suitable for those who can work well under pressure and can keep their cool.
This role is very varied and fast-paced, and for many, it can be highly rewarding.
You will learn how to negotiate and make decisions during your criminology degree, which will set you up for a career as a prison officer. Prison officers must also understand the importance of teamwork and be excellent communicators.
Criminologist
As you may expect, a criminology degree is the perfect path for a criminologist position.
The role of a criminologist is to analyze data to establish how and why a crime was committed, as well as examine patterns to prevent further crime from occurring. A criminologist must also understand criminal behavior.
To succeed as a criminologist, you must have a passion for math, computer science, and think out of the box. Criminologists must also possess exceptional research, observational, and communication skills.
Detective
A detective handles complex investigations, such as domestic abuse, serious assaults, and gun crime. Detectives examine evidence, speak to witnesses, and do what they can to solve the truth behind the crime.
A detective can also make arrests, search individuals, and gather evidence at a crime scene. During your criminology degree, you will gain research skills that will help you should you want to pursue this role.
Once you've graduated with a criminology degree and want to become a detective, the hard work doesn't stop there. All detectives must undertake intense training, which will equip you with the right practices and knowledge mandatory for this position.
Forensic Scientist
The primary duty of a forensic scientist is to examine and prepare the evidence that can be used in the courtroom.
Typical daily tasks can vary drastically, but you can expect to attend the crime scene, analyze tissue and fluid samples for traces of drugs and poison, as well as classify and organize evidence.
You may also be ordered to testify in the courtroom with the evidence you've collected.
To succeed in forensic science, you must have excellent organizational skills, and be able to think critically. This is because the role requires you to eliminate every possibility before reaching your final conclusion.
Forensic scientists must also understand the importance of time management, as there will be many deadlines you must meet.
When examining evidence, forensic scientists must do this in an unbiased and logical manner.
Even once you've obtained a criminology degree, you may need to undertake work experience associated with forensic science before you can qualify for the role.
The position is highly competitive, and your criminology degree may not be enough.
If you want a career in law enforcement and believe you have the skillset and passion to succeed, a criminology degree can open more career doors, command a higher salary, and teach you invaluable skills and knowledge.
Whatever role you go into, obtaining a criminology degree can help you find a role that provides job security and stability.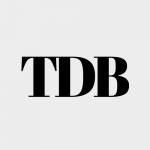 The Daily Buzz combines the pursuit of interesting and intriguing facts with the innate human desire to rank and list things. From stereotypical cat pictures to crazy facts about the universe, every thing is designed to help you kill time in the most efficient manner, all while giving you something to either laugh at or think about!