At the turn of 2020, having a face mask on in public would have earned you some eerie glances from people. Fast forward some months later and the use of face masks has become a common (and hopefully a temporary) way of life for almost every Canadian today.
Wearing a face covering is vital to curbing the spread of the novel coronavirus as we have been informed by the Centers for Disease Control (CDC) and the World Health Organization (WHO). Face masks have been recommended among other preemptive measures such as social distancing and maintaining proper hand hygiene.
With most families trying to figure out how to keep themselves safe during the Covid-19 pandemic, a lot of concern falls on the children more so now that schools are reopening after summer.
This makes it all so important for kids to exercise similar precautionary measures as adults such as wearing a face mask. But for many parents, getting their kids to wear a face mask and keep it on is a real challenge. Kids are highly active, fidgety, and can cause a real fuss if they don't want to wear a mask.
To make it easier for the parents who might have it tough, here are a few tips on how you can teach your children how important it is and why they should have a face mask on.
Educate Your Child on Why They Need To Wear a Face Mask
Perhaps the most important thing you should do is inform your child why they need to wear a face mask on and the dangers of not having one on in public. So how do you have the COVID conversation with your child?
First and foremost, you need to bear in mind that your children have obviously taken note of the changes communities have had to implement in a bid to curb the spread of the virus. They have obviously seen their parents, as well as other people with face masks on, so they will have a lot to ask about.
You need to create a safe and comfortable space where they can share their thoughts and questions.
Let them know that although they might have found joy in being plucked out of their normal daily school routines, the reason why was of a rather grave nature. Be honest with them and use simple words they can understand and say by themselves if necessary.
Have Them Practice From Home
If your family has been in home isolation all summer, then it is likely your children may not have had to wear a face mask on a frequent basis. It is, therefore, imperative that you train your kids on wearing a mask properly so they get used to having it on regularly.
Teach them to have the mask over their nose and mouth at all times. Instruct them not to pull it down or adjust it when they feel like sneezing or coughing. Remind them to put their masks on when they remove them.
For younger kids, a lot of reminders may be required. You can try and use a rhyme or make a fun game for them so they can easily remember since they learn best through play. Use their stuffed animals or dolls as props to teach them how they should wear a mask.
Keep in mind that face masks are not advisable for kids younger than 2 years old.
Give Them Multiple Selections To Choose From
You'll find that a lot of children are more than willing to adhere to the rules of face mask use when they have options of masks to choose from. Face masks, especially for kids, come in various patterns, fabrics, fits, and styles.
Find out what sort of mask your child prefers and if they can put it on and take it off without difficulty. How well does the mask fit around their nose and mouth? You would never send your second-grader to school wearing your high school pants. The same applies for face masks. Kids will not keep their mask on if it makes them feel uncomfortable.
Remember to compliment their choice of mask. This may make them feel good about their choice and may motivate them to have it on more often.
If you have more than one child and they all adore the same style of mask, buy multiple masks of the same style, label them so they don't share masks, and remember to wash them.
Consider Their Opinions and Allow Them Time
It may take a bit of time for your child to get used to wearing a face mask. As such, be prepared for any kind of reaction from your child regarding face mask use. Validate their emotions and make sure you actively listen to what they have to say.
Make sure you provide emotional support because the transition might be a stressful one for the child. Give them positive encouragement when they wear a mask on their own. This will help them express their feelings and reduce stress while learning how to better cope with changes impacted on us by the pandemic.
Children Are the Future and They Need To Be Protected
The novel coronavirus is a serious threat to Canada's public health despite many provinces gradually reopening. As much as research indicates that older people are most vulnerable to experiencing severe symptoms of the coronavirus, over 10,000 children in Canada had been infected by mid-September 2020. Naturally, this does not bode well for any parent.
There's also the fact that even if children are not as affected by the virus, they can easily be carriers who can spread the virus to other people. The truth is to reduce the risk, the spread of the virus, and exposure for children, everyone needs to do their part.
Wearing a mask may seem like an inconvenience today, but if we all do it regardless of our different ages, the benefits in the long-term can be impactful to society. It would mean fewer ill people and consequently, lesser deaths as a result of Covid-19.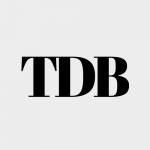 The Daily Buzz combines the pursuit of interesting and intriguing facts with the innate human desire to rank and list things. From stereotypical cat pictures to crazy facts about the universe, every thing is designed to help you kill time in the most efficient manner, all while giving you something to either laugh at or think about!