It is no wonder that science has revolutionized the whole world, but when it comes to social media, it didn't give science it's deserved promotion. With more than half of the world using social media, science still isn't able to make a mark on social media apps like Facebook, Instagram, LinkedIn, Twitter, etc.
Whereas many scientists like Neil deGrasse Tyson and Bill Nye are trying their best to make science a trend on social media, and they are even succeeding, still more efforts are needed. Nowadays, social media is all about ephemeral content – imagery, videos, and social commerce, and we know that it can be a powerful means for scientific discussions. So, why not use it to its full potential?
Here are a few methods that can make science a top social media trend:
A Gathering Spot for Like-Minded Scientists
Some scientists feel reluctant to collaborate or promote their work due to the issues stemming from confidentiality and credibility.
That's why you would see some science pages on Facebook having millions of likes and others having only a few hundred.
The top three social networks (Instagram, LinkedIn, and Facebook), if used properly, can become a breakthrough within the field of science. They can be used to promote researches, impart scientific knowledge, and generate interest in science.
Their social nature allows for creating a community of intellectuals and like-minded scientists.
Choose the Right Platform
With over 200 social media platforms out there, choosing the best one can be overwhelming. It is vital to do your research about your target audience and choose platforms that existing scientists, aspiring scientists, and people interested in science use.
It is a good idea to use LinkedIn for promoting research under strict confidentiality. It also provides a free space for professionals with a science background to create groups and communities and have a chit-chat under the high-profile platform's banner.
On the other hand, Instagram and Facebook are great for promoting scientific knowledge, generating discussions, and reaching out to the general public who might be interested in science. Instagram comes with more powerful features like images, videos, stories, and hashtags to build communities around science and create engagement.
Get Help
If you're a scientist, you may not have enough time to use social media, let alone creating a social media trend. But that doesn't mean you cannot use it to promote science. If you want to use social media to impart scientific knowledge to more people, there's no harm in getting outside help.
In fact, social media marketing experts can help manage and grow your accounts. For example, getting followers on Instagram is challenging at the start.
However, with the help of a reliable organic Instagram growth service, you can rest assured that your follower base and outreach will quickly expand. Some services can even help you with content creation and promotion.
Sharing is Caring
We know that social media can be a powerful platform to make science a top trend, but only when you share some helpful facts or credible research.
Sharing useful and valuable scientific knowledge with your followers can shackle the so-called barriers and nurture a scientific culture. It is also a great way to develop curiosity among the youth, which will, in turn, help make science a top social media trend.
Promoting Science Through Reddit
Reddit is a robust social media platform mainly used for creating forums and having discussions on various topics. One of the Reddit communities that is predominantly getting famous nowadays is none other than the r/Science community.
The community comprises people with genuine scientific backgrounds, asking serious questions, and participating in in-depth scientific discussions with no trolls and whatsoever. It makes sense to tap into the potential of Reddit to make science a top trend on social media.
Post Consistently
If you want to go about building a strong science community on social media, creating your accounts and sitting back is not enough. Developing and posting content with consistency is the number one method to generate interest and engagement.
No one likes to see one or two posts in a week. It is a good idea to make 2-3 posts per day to stay in front of your audience. Think about posting photos, scientific facts, scientific breakthrough news, videos, infographics, research, etc.
Case in point: The most loved science page on Facebook, IFL Science, has more than 24 million likes. The page saw a record increase in likes and engagement when it increased its posts from 37,000 in 2014 to 79,000 in 2017.
The same holds true for Instagram, which is even more powerful for building communities around the different topics and fields of science.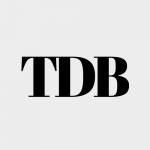 The Daily Buzz combines the pursuit of interesting and intriguing facts with the innate human desire to rank and list things. From stereotypical cat pictures to crazy facts about the universe, every thing is designed to help you kill time in the most efficient manner, all while giving you something to either laugh at or think about!