Almost 1.5 billion people on planet Earth speak Chinese as their first language. If there has ever been a good time to learn Chinese, it is now.
To many, Chinese seems like a very exotic and difficult language to learn. So, how do you go about learning it?
We have a couple of ideas that, we hope, you will find useful. Without any further ado, let's get to it.
Find Chinese Tutors Online
One of the surest ways to achieve results in Chinese is to find a tutor to learn it with. There are many online Chinese tutors on LiveXP.
You can look up their qualifications, and experience, and even get a glimpse of their personality through intro videos.
But you have to be careful with something. Many people are eager to start learning with native speakers straight away. But first, make sure they have some teaching training and certificates to prove it.
They have to know about the principle of language acquisition. They must have some sort of qualification to teach others. Just being a native speaker is not enough.
To learn Chinese with a native speaker, you have to be on a certain level of preparation. You have to be more or less confident with the Chinese language.
If you are only starting to learn Chinese or haven't learned it for too long, you should probably stick with a tutor who speaks your native tongue well.
You will need it when you don't understand a rule or a word, or a phrase. This is especially crucial if you are at the start of your language-learning journey.
Otherwise, you may find yourself in a situation where you don't understand your tutor and are basically wasting money on lessons that bring no results.
What is even worse, after such an experience, you may start thinking that all this learning is not worth it.
With time, you may even start to believe that you are not smart enough. You may start doubting yourself or your decision to learn Chinese. And this is something you should never ever think.
Learning languages makes us better, stronger, more agile, and more understanding. It drives our curiosity about other cultures and encourages us to reach out to them.
So, to keep up your spirits when learning Chinese, be clever about the Chinese tutors online that you choose. It will save you a lot of stress, disappointment, and self-doubt.
It is also vital to make sure you feel comfortable with your tutor. If you are still nervous around them even after you've had several lessons, chances are something is not right here.
Such lessons will not bring you joy. What they will bring you is stress and anxiety. And what do people do with stress? They try to avoid it.
Do you want to avoid learning Chinese? Most likely, not. So don't let it happen to you.
Surround Yourself With the Chinese Language
Learning with a Chinese tutor is a wonderful idea. But can you do anything else that will boost your Chinese-language skills? Of course, you can!
You can surround yourself with the language as much as possible. Not everyone can move to China, but, luckily, it does not mean you cannot learn Chinese successfully.
For one thing, you can start googling in Chinese. Now, if you are physically in China, you won't be able to google, since Google is unavailable there. But if you're outside China, you're good to go.
It may seem like a small step at first, but actually, it's helpful for getting into the habit of doing things on the internet in Chinese. If you feel like you don't understand much in Chinese yet, repeat your search query in your first language.
Another cool thing to do is to switch your devices and favorite apps to Chinese. Make sure you start with the apps you know well.
Seeing everything in Chinese might be confusing at first, so you need to know your way around the app to get things done. With time, you will be noticing the Chinese words for all the stuff you're used to.
The next step can be watching Chinese movies and TV shows with subtitles. And you might want to start with the movies and shows that you have already seen, maybe even more than once.
This way, you will be able to follow the plot without getting lost and focus on the language itself.
Subtitles will help you understand more, and it will be easier for you to know that there is always something to lean on if you feel lost in all that Chinese.
Another piece of advice is to read books and articles in Chinese. It doesn't have to be content created in the Chinese language originally.
You can read books in Chinese translation, for example. And just like with films and shows, you can start with something very familiar to you.
If you're still a long way away from being able to understand films and books in Chinese, there is still one trick you can use.
You can go about your day normally while listening to Chinese films or shows, or podcasts playing in the background.
You don't even need to focus on listening and understanding. The idea is to train your ears to perceive native Chinese speech.
With time, you will start recognizing certain words and phrases. As you progress, you will understand more and more.
By immersing yourself in the Chinese language, you are more likely to pick up new words, master their pronunciation, and wield grammar rules.
Use Apps for Learning Words
These are very popular nowadays and there is no shortage of them out there. Such apps usually help you memorize new words by repetition. There are many different apps, and they can be a great way to broaden your vocabulary.
Try out a few of them and see if you like them. Most of these word-learning apps are multilingual, so you can choose whatever language you want, including Chinese.
A lot of them use gamification techniques so you won't get bored. Plus, they don't require a lot of time. Usually, they feed you bite-sized content so you have the time to take it all in and process and make learning a consistent habit.
You can also use Chinese online dictionaries. They are useful when you encounter an unfamiliar word or phrase.  
Or if you want to know more about the pronunciation and origin of words. Sometimes, learning some history can help you memorize the word.
You can also use online grammar materials if you prefer a more academic approach.
Practice Makes Perfect
If you want to speak Chinese fluently, it is important to speak as much as possible. This sounds kind of obvious, but for some reason many people expect results without putting much effort.
You can practice speaking with a partner or even on your own. One great way to do this is to join a Chinese discussion group.
Such groups usually meet online or offline, and they give you an opportunity to practice both speaking and listening.
If you are not super confident about your Chinese, you will most certainly meet people who feel the same way. You can cheer each other up and maybe share your concerns and reservations. This is also a great ice-breaker.
If you can travel or move to China and stay there for a while, that's perfect. Nothing can beat the experience of actually living in the country where the language you're learning is spoken. You'll have no choice but to practice it!
But you don't have to depend on other people in order to practice speaking. It's important to practice speaking Chinese even if there is no one to talk to.
Make the Chinese language part of your life, whether you're ordering some food or furniture, or asking for directions on the street.
You can even speak to yourself. You're not crazy, we know. But neither are we. Meanwhile, talking to oneself can work to your benefit. It's still speaking practice.
For instance, you can say out loud all the things you plan to do in a day or describe what you're already doing or have done. You can imagine being interviewed or giving a speech or a lecture, or a TED talk.
You can also record yourself and then listen back. Yes, most of us don't like hearing our own voices played back.
But it can help you spot what aspects of the language you need to work on. And remember to notice what you're good at. When you know you're good at something, it motivates you to keep going.
Or give yourself a treat when you're done with your Chinese lesson. Just go easy on those treats!
Learning Chinese may not be easy a lot of times, but the experience and result is so rewarding! Hopefully, our tips will help you take your Chinese to the next level.
And if you're looking for more resources to help you, check out Chinese online tutors on LiveXP.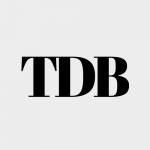 The Daily Buzz combines the pursuit of interesting and intriguing facts with the innate human desire to rank and list things. From stereotypical cat pictures to crazy facts about the universe, every thing is designed to help you kill time in the most efficient manner, all while giving you something to either laugh at or think about!