It is normal for businesses to borrow money to fund their marketing campaigns or expand their business. Private and government companies do this all the time and even small businesses can take advantage of this if they need more capital or they want to improve their current marketing strategies.
However, debt is like a double-edged sword as it gives you amazing benefits and it may hurt your business in the long run if you don't manage it well.
Cash advance services are not a bad idea from time to time, but if you are relying too much on debts to get through the hard times, you need to re-evaluate your business and see if you are still making money out of it.
If your small business is constantly borrowing money, there are a few ways to get yourself out of the debt circle and operate as a debt-free business.
1. Limited-Time Sale or Discounts
You are probably wondering why you have to offer discounts and limited-time sales if you are trying to pay off your debt. The answer is very simple: stocked inventory is just assets lying around your warehouse and they won't help you pay off your debt unless you sell them off.
Instead of letting your stock rot on the warehouse, offer a limited-time sale and give them discounts. You can also do this to improve your following by asking the customers to like or follow your page and get discounts from the products that you are selling.
The earnings would indeed be lower, but it is better than letting the items or products stay in the warehouse.
2. Consolidate your Loans
If you are running a small business, you probably talked to different lenders and banks to lend you money. Most of these are only short-term loans since small businesses don't need a huge amount of money to run their operations.
By consolidating your loans, you can just pay a single long-term loan with a predictable interest rate. For example, if you have five short-term loans, you can get a long-term loan and pay off all the short-term loans. Doing this can potentially decrease the monthly interest rates and you can just pay off a long-term loan in the fast time possible.
3. Create a Repayment Plan
Creating a repayment plan is a must for business owners as it allows them to plan and figure out when to take out another loan. As a business owner, you can't take multiple loans at the same time, especially if all of them are short-term loans. They have to be repaid immediately and the interest rates are very high.
If you currently have a lot of loans and you want to get out of debt faster, create a repayment plan. Here are a few things to do.
Take note of your net income every month and figure out the amount of money that you can pay out for debts.
Check the amount that you are paying on your loans every month including the interest rate.
Once you've managed to separate all of the payments for the loans, the remaining money should be placed on the loan with the highest interest rate (this is applicable if you haven't consolidated your loans)
Talk with the loan provider and ask them if it is possible to adjust the payment of the loan so you can pay it faster.
4. Cut your Expenses
If you think that all of the expenses that you are paying for your business are important, you should think again. As your business grows, expenses pile up as well and there are instances where some of the expenses that are supposed to be removed are still being paid by your business.
It might be a monthly subscription that you rarely use or a certain service that you are not using anymore but still on the expenses that you pay every month. You should check all of your monthly expenses and see if there are things that you don't need.
It is not a bad idea to cut on expenses as it would help increase your revenue and you can pay your debts faster.
5. Look for More Affordable Marketing Strategies
Are you still using the old school marketing campaigns? Are you updated with the latest trends? Make sure that you know what is going on around your area and the things that your competitors are doing.
There are so many marketing strategies that are not too expensive and they can help bring in more customers, allowing you to earn more and pay off your debt faster.
Online marketing is a great way to start and you can start your own social media pages. You can offer your products and services there and you won't even need to spend hundreds of dollars for marketing.
Since you are only targeting your current area along with the surrounding cities, it is not necessary to spend too much on traditional marketing. Instead, focus on online marketing and you can save more on marketing and earn more income.
Final Thoughts
Your small business will only be free of debt if you know how to manage your finances well.
No matter how much you earn every month from your business, it won't be enough if you don't know how to allocate the resources properly.
You should learn how to budget and you should not spend on things that are unnecessary for your business.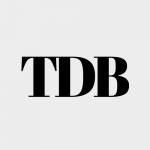 The Daily Buzz combines the pursuit of interesting and intriguing facts with the innate human desire to rank and list things. From stereotypical cat pictures to crazy facts about the universe, every thing is designed to help you kill time in the most efficient manner, all while giving you something to either laugh at or think about!