A good amount of your day is spent in your beds, especially for children. Kids usually stay in their beds for a huge chunk of the day as they usually have many naps.
Your children need to get the proper amount of sleep, and having a good bed is crucial to quality sleep.
There are a lot of elements when deciding on a suitable bed for your kids. So, you need to spend considerable time deciding on the best bed your children can have.
This article will discuss tips on getting the best bed for your kids.
1. Consider Safety
Of course, it is crucial to consider your child's safety when choosing the proper bed they will use a great deal.
When considering the safety aspects of a kid's bed, one of the most important things to consider is the material used.
For instance, when searching for wooden frames, you need to look for high-quality wood and good build quality so that you know they are strong and sturdy.
Kids usually experience falls and bumps very often because of how active they are, so safety is an important feature of their beds.
Another safety feature you should look out for is ensuring that the beds are rounded and the headboard is leveled and smooth.
For even younger children, it might be appropriate to find beds with side rails to protect them from falling unexpectedly.
2. Check out Different Beds
To have the perfect idea for your child's bed, visiting several physical and online stores to view different kinds of beds can be helpful.
Many styles and designs are available for children's beds to match each kid's taste and preferences. With that, it can be a good idea to scout different bed stores to determine the perfect bed for your child.
Aside from your child's preference, the bed should also match their room, both design-wise and space-wise.
In searching for a good and reliable bed, you can check B2C Furniture's kids beds for a vast selection of top-quality frames with different styles and designs.
3. Determine the Bed Size
Another important aspect to consider is the size of the bed you have in mind. If you find a very comfortable bed, check if the dimensions are plausible for your kid's room.
Generally, if the bed you have decided to go with is too big for the room, you cannot continue purchasing that bed.
It is helpful to have the proper dimensions available to filter out beds that are too small or too big and focus on finding a proper-sized bed for your child.
To get the correct dimensions, you need to check the size of the bedroom and get the measurements where there is still enough space for your kid to move around.
4. Test How the Bed Feels
Comfort is one of the highest priorities in owning a bed, so you should find a comfortable bed for your child to sleep on.
There are different frames and mattresses you can choose from when finding the perfect bed for your child.
You should let your kid test out different mattresses before purchasing one so that you can know the bed most suitable for your child.
Besides letting your child test the bed, you should also try it out to ensure it is good for your child. Every individual has different body builds, so it is only natural that there are specific bed types that offer better comfort for your child.
5. Avoid Beds with Toxic Paints and Finishes
Because children's beds are typically designed to be loud and colorful, so many designs and finishes are available in the market.
Therefore, you must be wary about beds with finishes that use harmful substances because this may give your kid health issues such as allergies. Children can touch and even chew their bed frames, so toxic elements should be avoided.
6. Think About Functionality
While the main function of the bed is obviously for sleeping, you need to think about other specific functions that a bed can help your child with.
For instance, if your child frequently has friends over, then beds with pull-outs can be useful so that there is an extra area for their buddies.
Besides that, some beds can provide your child with a studying area, specifically high-top beds.
Purchase the Most Suitable Bed for Your Child
Overall, the best bed you could ever buy for your kid is the most suitable for their build and needs. Considering these six tips can help narrow your choices when purchasing a bed. Ensure that the bed you buy for your child can offer great safety, comfort, and stability.
References:
https://www.benlemi.com/blog-living/5-tips-for-choosing-a-suitable-children-s-bed/
https://www.roomtogrow.co.uk/blog/tips-choosing-best-bed-little-one/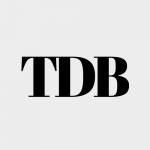 The Daily Buzz combines the pursuit of interesting and intriguing facts with the innate human desire to rank and list things. From stereotypical cat pictures to crazy facts about the universe, every thing is designed to help you kill time in the most efficient manner, all while giving you something to either laugh at or think about!