Growing in your career while raising a family can be a challenging task. While you will likely have many professional dreams, nothing will be more important to you than your children.
However, you might be happy to learn that you don't need to sacrifice your ambitions for a happy home, as it's possible to have it all.
If you want to reach your goals without impacting your kids' happiness and wellbeing, read the below tips on how to balance your career with a family.
Ask About Remote Working Opportunities
Various careers could allow you to work from home. If you're struggling to venture into the office each day due to the demands of home life, ask your employer if you could telecommute a few days per week or more.
It will allow you to complete many tasks on your list while caring for your children. The worst your boss can say is no, but they might allow you to work from home to retain your skills and talent.
Set Ground Rules for Working at Home
While remote working will provide an opportunity to spend more time with your loved ones, they also can be a big distraction.
To balance your busy job with your home life, set various ground rules for your kids and spouse to stick to when you work from home.
For example, instruct your children not to bother you during strict working hours unless necessary, and encourage them to play quietly.
You also must set rules for yourself, such as avoiding TV or housework until the working day is over.
Enroll in an Online Program
Don't put your professional ambitions on the back burner due to a busy career and/or home life.
If you would like to improve your job title, boost your knowledge, and increase your salary, consider enrolling in an online program, which you can complete in the comfort of your home.
For example, if you're a registered nurse, it's likely you already spend many hours of the day outside the home. However, you could enroll at a school for midwifery online to become a certified nurse-midwife and earn an average annual salary of $92,000.
You also won't need to spend much time away from your family, either, because you can complete the main coursework online.
So, it can be easier than you think to climb the career ladder, go to work, and care for a family.
Stop Feeling Guilty
Many working parents often feel guilty. While you might want to spend every day with your kids, they would not have a stable life or many opportunities if you didn't have a job.
You also shouldn't feel guilty for downing tools or shutting down your computer when the working day is over.
You will likely have worked hard throughout the day for your employer, and you deserve to return home to spend a little time with your children.
If you live with a partner who also works each day, split the chores down the middle to enjoy a greater work-life balance.
For instance, both of you should share responsibilities for disciplining the kids, cleaning the home, cooking meals, and completing the school run.
You also could take some of the pressure off both your shoulders by assigning age-appropriate chores for your children.
For example, teenagers could vacuum, wash dishes, or mop the floors, while younger children could fold laundry or tidy away their toys.
Care for Your Mental and Physical Health
Meeting both your children's and your employer's demands is no simple feat.
As a result, you might feel as if you spend your days cooking, cleaning, and entertaining your kids, while working hard to meet deadlines, complete projects, and build relationships with clients.
As you'll have limited time to spare, you might feel as if you have next to no time to care for your mental and physical health.
It is, however, important for both your family and career to practice self-care.
Rather than saying no to social events, cutting exercise from your lifestyle, and saying goodbye to romance with your other half, make time for yourself when possible.
For instance, you could:
Organize a monthly spa day to relax your mind and body
Schedule a date night with your spouse
Make time for 20 minutes of exercise each day
Meet up with your friends for coffee or dinner at least once a month
Setting a few hours aside for yourself when possible could help you to feel as if you're more than a parent and an employee. Plus, you will feel more relaxed and refreshed when returning to a project or household chore.
Improve Your Organization Skills
If you struggle to keep up with endless chores and a mounting workload, you could benefit from improving your organization skills and time management.
For example, you could make tax bills a breeze by keeping track of your invoices and storing away receipts.
Plus, you could store files in specific folders, declutter your email inbox each day, and prioritize your to-do lists. A few small changes to your working day could make your job much easier.
You also can remain up to date with your children's daily activities by creating a family calendar.
It will ensure you will never need to miss your child's school play or a meeting with their teacher.
Build the Right Support System
Family members, friends, and parents from your child's school could be a big help from time to time.
For instance, you'll need a network of trusted adults you can rely on to pick up your kids from school if you're running late.
It will provide peace of mind that your children will never be left alone should you get stuck in the office or traffic.
So, if you would like to grow in your career, lower your stress levels, and enjoy a greater work-life balance, follow the above tips on how to balance your career with family life.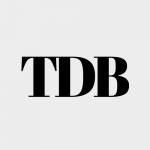 The Daily Buzz combines the pursuit of interesting and intriguing facts with the innate human desire to rank and list things. From stereotypical cat pictures to crazy facts about the universe, every thing is designed to help you kill time in the most efficient manner, all while giving you something to either laugh at or think about!