Programmable robots have been in existence since 1954. In industries, collaborative robots or cobots have become the norm, making work lighter for human workers. These robots are programmed to work alongside human workers.
Advantages of Robots
Robots have many advantages in the plastics and polymer industries.
· Tedious Jobs
Repetitive tasks such as collecting data or night patrols can get quite monotonous for humans. Scientists say that it is harmful and have connected mundane tasks to negative traits in humans.
Monotonous jobs needing constant and careful attention leave the employee with no time for recreational activities. Robots carry out such tasks such picking, placing and pouring molten plastic.
· Speed and Strength
Automation in manufacturing has changed the manufacturing industry. Robots have more speed than humans, which improves productivity. The strength a robot has beats several humans. They work fast, with no breaks, and with precision. Humans have to be trained, while you can program one robot to carry out different tasks.
· Focus
Once programmed, a robot cannot waver from its task. A human worker needs to take bathroom or lunch breaks, while a robot keeps working for as long as you have programmed it.
· Safety
Robots make the workplace safer for humans by using new generation sensors such as vision sensors, torque and force limiters, artificial skin, voice stop control, etc. The robots stop once they sense a human in its path, making the workplace safer.
The robots also eliminate the chances of operators getting back and hand injuries due to repetitive tasks. This saves the company more as fewer employees get insurance payouts. It's a win-win for the employee and the company.
· Easy to Use
These robots are easy to install and use, thanks to the easy programming languages. Some robots learn by demonstration, where you guide the robot through a specific motion, and it can do it on its own after that. This avoids the need for programmers to reprogram the robot.
· Faster ROI
When a manufacturing company uses robots, it has improved productivity. This means a faster Return on Investment (ROI) due to improved profits. Today, more companies are automating their production and packaging lines. Human beings are limited in their efforts, and what ten men can do, one robot can achieve, so it only makes sense to bring in a robot.
Applications in the Plastics Industry
Robots are helpful for different applications in the plastics and polymer industry. These include:
1. Mold Release Agent
After an injection, you can integrate a suction cup-equipped robot to pick up the mold. This removes the need for cutting tools that scrape off the plastic components that are leftover such as supply channels, then dispose of them to be processed further.
2. Surface finish
Surface finishing jobs such as bonded joints, sanding, or chroming needs specific abilities and delicate care. Robots with strength control in their programming offer a solution that adjusts the robot's position to get the required strength. This robot will change its position automatically to get the power needed for irregular or curved surfaces.
3. Pick and Place
With the automation of the repetitive motions of picking and placing parts, you get more accuracy and minimal losses. Robots autonomously implement pick and place applications, allowing a company to manage the inventory long after the human employees have left for the day.
4. Packaging and Palletizing
Automation of the packaging and palletizing departments allows a company to package new products and a shorter life cycle. Collaborative robots allow for reprogramming and reallocation according to the company's needs, which improve flexibility, productivity, and effectiveness.
Conclusion
A few years ago, robots were not as popular as they are today. Most manufacturers have discovered the immense benefits of using robots to speed up productivity and get a faster ROI.
People mistakenly think robots are here to take their jobs, but there will always be jobs for humans. Machines cannot think or feel, so creative and administrative positions are left for the human worker.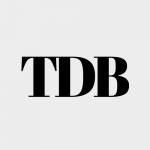 The Daily Buzz combines the pursuit of interesting and intriguing facts with the innate human desire to rank and list things. From stereotypical cat pictures to crazy facts about the universe, every thing is designed to help you kill time in the most efficient manner, all while giving you something to either laugh at or think about!