Your Airbnb is a great way for some extra rental income. But it's not easy to get a booking from a tourist all the time!
So, today we decided to bring you the top 4 Airbnb decorating ideas that will help you furnish your Sydney Airbnb apartment like a pro.
These tips will allow you to look beyond the ordinary stylings and help you convert your apartment to a haven that will feel more personal to the tenant than any hotel room ever could!
However, if you are unsure about doing this yourself, or feel that you need assistance to get the best results, you can always opt for Airbnb furniture packages in Sydney!
Let's begin!
1. The Color of Your Walls
The color you choose to paint your walls is more than just a shade or another aesthetic. It sets the mood of a person as soon as they walk into a space. There are 3 ways you can go about, while choosing the wall color of your Airbnb.
You can either go with neutral colors on your walls and the lighting, and create color pops with the help of accessories such as wall art, lamps, rugs, etc. This creates a very classic and mature feel, a popular airbnb design idea.
Secondly, you can go with full, and vibrant colors and set a boho theme in your Airbnb to give it a really non-hotel feel. The number 1 reason tourists opt for Airbnb in Sydney is that they do not wish to stay in a hotel.
The third, and the most popular way to color your walls is to go with the vibe of the tourist destination. For instance, if your Airbnb is near a beach, go for sunny colors, like bright yellow, or sky blue, etc.
Or, if your apartment gets the most booking during the winter season, go for warm colors, so that the tenants feel warm & cosy inside it!
2. Declutter the Mess
Moving up in our list of Airbnb interior design ideas, let's discuss the major issues your tenants face, i.e., the clutter! It is essential that you keep the clutter in your Sydney Airbnb, so that guests can easily navigate through the space.
The clutter can be a big issue if the space you rent out is otherwise a functioning part of your home.
Now, how do you declutter the mess? Easy, by modular furnishings. You can opt for cabinets with multiple drawers, where you can store your personal belongings. However, make sure not to store anything valuable like a camera or jewellery.
If you think about it, there is not just one that you could go about decluttering your space. Yes, you can of course pile all your stuff into drawers to free some space. But how about not filling the space with too many items in the first place?
You got me; I'm talking about not going overboard with the décor! For instance, let's talk about the living room. Some people tend to completely fill it with furniture, which not only makes it appear smaller, but also too much on the eyes.
The best way to go about your Airbnb interior design idea is to stick with the basics- a sofa, a reading table & chair, and a couple of ottomans. You can never go wrong with this setting!
3. Convert the Bedroom Into a Dream Haven
The bedroom of the Airbnb is just as important as any other room. Just because it's the room where a tenant might spend the least time, doesn't mean it doesn't have to be splendid and wonderfully furnished.
You can start with small, yet statement things that will truly transform the bedroom into a dream haven.
Begin with beautiful artwork on the walls, this could be placed above the headboard of the bed. You can even place it on either of the lateral walls. Make sure the artwork you choose matches the vibe of the apartment.
Next on my list of Airbnb bedroom ideas is a rug. You might think that rugs are more of a living space thing, but they do wonders just the same in the bedroom.
It creates an illusion of the bedroom being bigger than it already is. It also adds a subtle pop of color.
If you really wish to spruce your Sydney Airbnb bedroom, you may add a plain, gauzy canopy to your bed. This adds a whimsical yet fancy touch to a beautiful bedroom and enhances the ambience of the space.
But always, if you don't feel confident doing this yourself, you can always opt for Airbnb furniture packages in Sydney!
4. Play With Lights
The last, however, definitely not the least on this list of Airbnb interior design ideas is the dance of lights. The lights play an important role in setting the mood of any space, same goes for your Airbnb.
If you have ample windows through which natural light falls in, you are golden! Natural light really makes a space feel ambient and open.
If you are not that lucky, then you can always add lamps, lights and light fixtures. The best thing with manipulating light on your own, is that you have lighting as per your mood.
If you want cozy, go for warm light. On the other hand, if you feel like morning breeze, go for loud, white lights. In a way, you can not go wrong with playing with lights.
Conclusion
I hope these 4 tips on Airbnb design ideas help you navigate your way through furnishing your own property to such an effect, that it always remains fully booked! I hope you enjoyed this article!
Thanks for reading.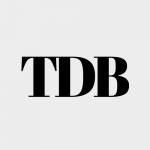 The Daily Buzz combines the pursuit of interesting and intriguing facts with the innate human desire to rank and list things. From stereotypical cat pictures to crazy facts about the universe, every thing is designed to help you kill time in the most efficient manner, all while giving you something to either laugh at or think about!