Category management, if done right, at the store level reinforces consumers' belief in quick and efficient service. It also helps in engaging vendors through positive interactions and tactical negotiations for both price and remove future supply constraints. For seamless procurement and after-sales experience of the consumers, category management procurement plays a role in bridging the gaps.
What is Category Management? 
Categorizing in the generic sense refers to linking anything with shared features. Likewise, category management is a collaborative effort to reduce costs and spending while maintaining the adequacy ratios of procurement by procuring in categories instead of single units. Addressing procurement requirements as a bundle of items from the same category aids in quicker overhead absorption. For instance, if a store is ordering its dairy requirements from one or two vendors, then all the products categorized under this head like milk, butter, cheese, and yogurt can be ordered from the same vendor. As procurement is more defined and seemingly larger than individual products, the overheads like transportation can be spread across the category as a cost center.
What is Strategic Sourcing?
Strategic sourcing can be treated as a subset of category management. The essential goal of strategic sourcing is to identify the best vendor for a given category of goods and services based on several parameters like experience, delivery timelines, pricing, quality, and other essential features. This method concentrates on reducing costs and maximizing the benefit from the best possible fit.
However, there are several differences between strategic sourcing and category management. Here are a few prominent points that demarcate and identify the two methods as distinct with few tangible similarities:
1. Time Taken
Strategic sourcing is like a productivity tool or aid that maximizes the resources in the given choices. Deciding the best fit that will match the tall order of the requirements of a particular business though crucial is not time-consuming. Its objective is short-term and hence the time involved is also less. Whereas, the objective of category management is end-to-end process solutions that involve inventory and vendor management while assessing the consumer insights for relevance and objectivity to convert run-rate into actual sales. It involves strategic planning, review, and execution. Thereby the time involved in category management is more than simple strategic sourcing.
2. Value-drivers
Category management's objectives are more than a single point focus on reducing costs as is the case in strategic sourcing. The value drivers of category management involve vendor engagement through positive reinforcements and tactical negotiations. It also considers consumer trends and tries to source and sell what the customer needs. Category management has both direct and indirect impacts on the growth of the business.
3. Collective Sourcing
A category is a collective bundle of products with similar features. Category management involves more than simple sourcing methods like vendor meets. It involves treating an entire category that involves more products and will impact a significant patch of the business. Category management practices can help in collective pricing and trade negotiations between the business unit and the vendors.
4. Engagement
If a business unit manager is meeting the vendors once a year or on an ad-hoc basis, then it cannot be termed as category management. Vendors are critical in supply chain management and their loyalties will be to the business that treats them well. Often they favor the business that reaches out to them more often than the ones that pay more. Engaging vendors in procurement is akin to customer engagement in sales. Both functions are equally critical and will impact the course of operations.
A seamless supply of merchandise, whenever an order is placed, is possible only because of effective vendor-inclusive practices that a business follows through its category management solutions provider. Source management is a one-time solution, unlike the overall concept of category management.
5. Scalability
Category management is redundant if it does not update and aids in scalable operations. Technology improvements through automated solutions for category management through SKU identification help in deciphering complex procurement data. Data management through documentation and template recording in a central repository helps access the information for all the linear processes involved in category management like procurement, stores, sales, and marketing teams.
Strategic sourcing is a single-point and one-time effort that does not coordinate with other teams. It has no relation with other functions like current stock in stores or marketing insights for an effective advertisement that has garnered a spike in interest in the product line. Strategic sourcing has a single-point focus on getting the best vendor among the options that are available for a business unit.
Category Management Impact on Procurement
1. Inputs From Stakeholders
It is a known fact that all departments in a business tend to differ in their perspective and sometimes cannot see the benefit beyond their function. For instance, if a marketing head feels that they have to copy a trend that will lead to margin pressure for the business, it is after a calculative call to stay relevant. However, the spending can be high and may not meet approval from other functions like procurement or finance. Soliciting inputs from all the stakeholders is a key step for the initial stages of category management. As per region or area-specific needs, procurement is categorized and handled.
2. Projected Spending
Category management solutions help in defining the spending structure by segment, vendor, business unit, and regional centers. It is detailed and specific for future years and often the projections are handed out with sensitivity parameters for a few years at a go. It helps in understanding how the spending will pan out in future years.
3. Summing-up
Category management solutions can be outsourced to expert teams that work as strategic partners to aid the business holistically. With improved automation tools and their core competencies in handling technology and people at a stretch, these service providers help businesses with recommendations that can improve their governing principles and process workflow enhancements. For a seamless operation of the procurement as an end-to-end process, category management solutions are the best aid.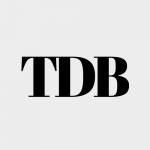 The Daily Buzz combines the pursuit of interesting and intriguing facts with the innate human desire to rank and list things. From stereotypical cat pictures to crazy facts about the universe, every thing is designed to help you kill time in the most efficient manner, all while giving you something to either laugh at or think about!