In our globalized world, consumers have access to more goods and services from all over the world than ever before.
In the past, if you were seeking the services of an attorney or consultant, you were limited to the options available in your area. Now, anyone can access the services of almost any company remotely.
With globalization, the number of contracts firms need to manage has increased.
You are no longer limited to the scope of clients around your geographical location. With that, comes a large inflow of contracts and legal documents.
While professionals have been using technology for years, artificial intelligence contract analysis is still a relatively new concept.
With the help of AI, firms can store and categorize all kinds of documents.
AI-powered software makes it easier to retrieve documents months later and keep sensitive data safe. AI-powered software boasts a myriad of benefits. Here are some of them!
Time-saving
Time is the most valuable resource and the only resource you can't produce more of. If AI-powered solutions can save you some of your precious time, is there any reason to not use it?
At its core, any technological solution is meant to reduce effort on your part, streamline operations, and give you time to focus on more important tasks.
With an efficient software solution in place, you can kick back and relax when it comes to contract management. Manual contract management requires a significant amount of time that most professionals simply don't have.
Automation
Some of the most basic features of many contract management programs include monitoring deadlines, setting up alerts and reminders, and automating license renewals.
Automation comes in handy every step of the way. With proper automation, you don't need to worry about all the logistical and administrative aspects of contract management.
Auto-renewal of licenses can help you avoid late penalties. Get notified when your contracts are nearing their end dates, so you don't forget to renew them in time.
You can give up a large portion of control to automation. This way you won't have to track deadlines manually.
Contract Review
Contract review is an excellent example of a task that can easily be streamlined using AI. A professional lawyer may take up to an hour or more to review one contract.
AI will only take a few seconds to find all the potential mistakes and suggest corrections. Similarly, it will take one person some time to draft an effective contract. The software can do that in a fraction of the time.
In addition to its speed, the software is immune to human error. Using AI will leave you with contracts that are more accurate and contain fewer errors.
Organization
Document retrieval is a big problem in many firms. Oftentimes, firms don't even realize how ineffective their organization methods are.
Storing documents in folders makes them difficult to locate in the future. In order to find a document on your computer, you need to know its exact name or location.
AI can help you sort through documents by using pattern recognition. For example, AI can recognize different types of contracts and sort them into separate sections.
Similarly, you can use tags to differentiate between contracts in the future. Keep your storage organized; you'll thank yourself later.
Collaboration
Collaborating with your colleagues has become difficult with the rise of remote work. Often, there are many different versions of the same document circling the inboxes of you and your colleagues.
That makes finding the correct and most up-to-date version significantly more difficult.
AI-powered programs can keep track of all versions of documents. You can upload the latest version, which would automatically remove the one that's now outdated.
The software also allows you to compare different versions of the same document to implement changes in the most efficient way. It then keeps track of which version is the corrected one and which are outdated.
Cost-saving
Though technology is taking over certain jobs, it's not in the way that some people think. At the moment, AI can only take over certain tasks that don't require a lot of imagination or know-how anyway.
Letting computers process such tasks allows firms to get better use out of their employees. For employees that means focusing on tasks that are much more engaging and require more creativity.
AI can also save money in a much more tangible way. It can prevent late penalties by notifying you about nearing deadlines on time.
You can use AI-powered solutions to save time and money, streamline operations, reduce errors in documents, and so much more! Gain an edge over your competitors by becoming an early adopter.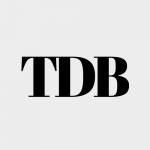 The Daily Buzz combines the pursuit of interesting and intriguing facts with the innate human desire to rank and list things. From stereotypical cat pictures to crazy facts about the universe, every thing is designed to help you kill time in the most efficient manner, all while giving you something to either laugh at or think about!