The holidays are a great time to buy a new cell phone, either as a gift for a loved one or as a gift to yourself.
If you time it right and go to the right source, you can wind up saving hundreds (if not more) on a new cell phone, especially if you're looking for previous-generation models instead of the latest releases.
For the budget-conscious buyer, a new cell phone is a big purchase. Instead of paying for a new phone by putting it on your plan, you can often save more by buying a phone outright if you find the right source at the right time.
When to Find the Best Deals
There are two times around the holidays when you're more likely to find great deals on new cell phones: Black Friday and after Boxing Day.
Black Friday deals can be perfect if you're buying the phone as a gift for someone else, but if you're upgrading for personal use, you might find it easier to compare your options during extended Boxing Week sales.
Buy Last Year's Phones
Usually, the latest-generation models won't be as steeply discounted as previous generations. Another way to save is to wait until the next generation is launched before you start your search. That should push down the prices of older models.
If you hold onto your phone for several years before upgrading, buying last year's generation can be a big upgrade compared to your old phone.
Get Discounts Anytime Online
When it's time to upgrade their phone, most people see what their phone carrier is offering. There can be good promotions, but it's important to read the terms and conditions of any deals on offer, as you'll likely be stuck on a contract and reliant on them for phone service.
But you're more likely to find deals on cell phones for sale by looking at sources other than your carrier. You can often get used phones and new phones from independent retailers at much better prices.
Start your search with online marketplaces where you can find businesses and individuals selling new and used cell phones. You should be able to find most major models, as well as unlocked phones.
Are Used Cell Phones Worth It?
A used cell phone can be an incredible deal, but there are a few factors to keep in mind. The first is the condition of the phone. If you're buying online, check out the pictures and description of the condition.
If there are cracks on the screen or the battery performance is less than ideal, you might want to find another way to save on your phone.
In this case, it is important to know the answer to these questions: Is it worth repairing a phone? Or is it better to buy a completely new one?
The other issue is support and guaranteed security updates. Flagship Android phones (Samsung, Google, etc.) usually get three years of guaranteed security updates.
Typically, iPhones come with seven years, which is one of the reasons used iPhones tend to come at a higher cost than Androids.
You'll want to look up used Android phones to see how much longer the manufacturer will support the phone.
Once your phone no longer receives security updates, it quickly becomes vulnerable to malware and hacking.
As more and more of our information finds its way onto our devices, including sensitive banking information, the more important security updates become.
Buying a phone at the end of its lifecycle can be extremely disappointing. You'll wind up having to spend more money replacing it soon enough.
As long as you're careful, you can save significant sums of money with a used cell phone.
Locked Vs. Unlocked Cell Phones
The difference between a locked and unlocked cell phone is your options for carriers. A locked cell phone has a software code that prevents SIM cards from other carriers from working with the hardware.
When you buy a locked cell phone, you either have to get a plan with the appropriate carrier or pay more to get it unlocked.
An unlocked phone gives you more options to go with a carrier you like, such as a budget carrier or one that gives you a sweetheart deal.
It also makes travel easier and more affordable. Instead of being stuck with your carrier's travel plans, you can switch to a local SIM card when you arrive for however long you plan to stay.
Unlocked phones naturally cost a bit more than locked phones, but it can be worth it to take advantage of the flexibility.
Turn the holidays into a time to save. Find a great deal on a new or used cell phone by going online and looking for good-condition phones with at least several years of guaranteed security updates remaining.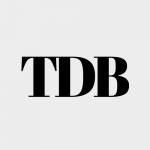 The Daily Buzz combines the pursuit of interesting and intriguing facts with the innate human desire to rank and list things. From stereotypical cat pictures to crazy facts about the universe, every thing is designed to help you kill time in the most efficient manner, all while giving you something to either laugh at or think about!