Marketing through the use of a mascot is a brilliant stroke of genius for any brand. Besides making your brand stand out, mascots can also liven up any event and make it more memorable.
However, in order to have a successful mascot presence or special performance, you need to find the right person to wear the character costume and play your mascot!
If you have never hired a mascot performer before, or have had bad luck hiring the right candidate in the past, here are some tips on how to hire the perfect mascot performer.
Get the Word Out
The more people hear about your job position, the more applicants you will get – and thus the higher your chances of being able to source high-quality talent.
For instance, if not many people know that you are hiring a mascot performer, you may only get a handful of applications, which will severely limit your choice in the matter.
Spread the word around about the available job position and hopefully, you will have a wider pool of candidates to choose from.
Set Up a Job Description
What exactly do you want your mascot performer to do? Do you have specific criteria that you want them to fulfill or certain acts and tasks that they should carry out?
To avoid disappointment and set expectations early on, make sure to draw up a job description so that the candidates know exactly what their role will entail and what their obligations are.
After all, a mascot performer position is just like any other job, so a job description is a necessity!
Pay Attention to References
Your mascot performer will be the one to carry the image of your brand. Needless to say, it is an important role and you would want someone who is trustworthy and responsible in this position.
Unfortunately, sometimes candidates who perform spectacularly at the interview stage can turn out to be less than desirable on the job itself – which is why you should always ask for references.
Ask your candidates about their past working experience and call up their references to find out more about what they are like as a person.
Ask for a Physical Demonstration
Most mascots do not speak, relying instead on their physical performance and mannerisms to carry the character.
With that in mind, you should consider asking your mascot for a physical demonstration of how they would act as your mascot.
Based on this demo, it will be easier for you to spot candidates who shine and would stand out as a mascot performer.
After all, if your mascot performer ends up being shy or self-conscious with their actions, it will be a telling sign that they are not right for the job.
Don't Forget Attitude
Let's say you find a candidate with a solid history of mascot performing experience who has nailed their physical demonstration.
While this is a good thing and you could very well hire them on the spot, do not forget to see if your mascot performer checks this one particular box: attitude.
It is crucial that your mascot performer gives out positive vibes and gets along well with others, whether it is people they work with or the general public.
Go with your gut and do not be afraid to let the conversation flow during the interview to see if you can gauge a candidate's attitude.
Size Specifications
Last but certainly not least, you need to make sure that your mascot performer fits your costume's size specifications!
It will be a complete waste of time for you to go through the selection process, only to discover that the candidate cannot physically put on your company's mascot costume.
When you send out the job description, ensure that the size specifications are clearly highlighted to prevent this from happening.
Your mascot performer should not only fit the costume but be reasonably comfortable in it as well.
Remember, having the right mascot performer can make or break the way your mascot is received by your audience.
Hopefully, these tips will help you pick out the best candidate for your mascot and send your brand to new heights!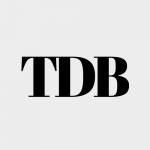 The Daily Buzz combines the pursuit of interesting and intriguing facts with the innate human desire to rank and list things. From stereotypical cat pictures to crazy facts about the universe, every thing is designed to help you kill time in the most efficient manner, all while giving you something to either laugh at or think about!