For many seniors, the word "technology" may as well come from outer space.
The concept of using social media and platforms such as Zoom or Skype can feel foreign to seniors because, for the most part, they haven't needed to use such services for work or socializing.
They've relied on the trusty telephone for the past several decades, calling people when they want to talk instead of sending texts or Instagram messages — weird, right?
For folks who grew up with computers and cell phones, texting and virtually hanging out just seems like the natural thing to do.
However, while the internet has been around for decades, online communication technologies didn't really become popular until the last five years or so.
And due to the COVID-19 pandemic causing people worldwide to isolate, programs like Zoom took off because they connect people digitally and safely.
However, no matter your age, utilizing the internet for all it's worth is beneficial.
Knowing how to use online digital technology platforms opens opportunities to communicate with loved ones and enjoy the conveniences of services such as online banking and shopping.
Is there a senior in your life that you wish was more online-savvy? But has it been a challenge to get them to open up that laptop or turn on the mobile phone you gave them two years ago?
Your loved one might feel intimidated to try something new, and that's natural.
Check out these tips on how you can get your loved one to embrace all that digital online technology has to offer.
Image source: Fujistu Scanners
Take It One Baby Step at a Time
The trick to helping seniors embrace technology is not to overwhelm them with too many things at once.
You might be excited to show them how to use their new iPad and how they can connect it to their smart TV to stream TV shows, but that might be too much to comprehend at one time.
Try to take it one step at a time and introduce new things slowly. Consider which devices or programs would be most beneficial to your loved one and start with the most essential thing.
For example, are you moving away and want to ensure that you can talk to them regularly? In that case, show them how to create and log into a Zoom or Skype account and effectively use the programs.
That way, you will be able to hang out together online wherever you are in the world. Be sure to practice with them before you go so you'll know they have the procedure down pat.
Select Intuitive Devices
You want to choose the most user-friendly programs and devices because they're easier to learn and remember.
While touchscreens feel unnatural for some people at first, they become incredibly instinctive after using them for a few days and are easy to navigate.
Bombarding your loved one with programs involving several complex steps is annoying for anyone, let alone a senior.
It takes a little practice, but using a device such as an iPad or tablet can be helpful for seniors as they only require a few swipes of the fingers.
Keep It Light
These days, you can explore so many entertaining apps and programs. Your family member could learn how to keep in touch via Instagram, discover a favorite digital game to play, or learn how to keep track of their finances through online banking.
They don't need to become experts at any of the apps or programs you show them but take some time to investigate each program so that they'll know what to do when you're not there.
Unless they've explicitly asked, you don't need to show them every program or app on their device. Keep it light and appropriate to their interests.
Ask an Expert
If you want your loved one to feel confident about their online skills, getting help from a tech expert is your best bet.
Do some research to find a tech support company in your area and arrange for someone to come and show your friend or family member the online ropes.
Even if you use the internet daily, a professional might have more effective teaching skills and convey the necessary instructions thoroughly and efficiently.
Get Full-time Help
Did you know that there is helpful digital smart technology to use at home? If your loved one lives at home, contact a professional home care agency that works with smart home technology as part of their practice.
For example, suppose your family member has dementia or another type of cognitive disease that causes them to wander off sometimes.
In that case, you could install motion sensor detectors in their home to alert caregivers if they leave the house.
You could also install a Google Home device to help your loved one operate everything from the temperature in their house to the sound level coming from the television.
With a bit of patience and time, you could help the senior in your life master the art of online digital technology. Use these tips to help start the exciting learning journey.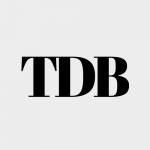 The Daily Buzz combines the pursuit of interesting and intriguing facts with the innate human desire to rank and list things. From stereotypical cat pictures to crazy facts about the universe, every thing is designed to help you kill time in the most efficient manner, all while giving you something to either laugh at or think about!