You love the idea of pursuing a healthy, plant-based diet but struggle to come up with recipes you actually enjoy.
You've learned the hard way that when life gets busy, it's easy to compromise on your goals of eating nutritious, meat-free meals.
Don't give up just yet — if you're having a tough time ditching junk food, you just might need a little more support.
Meal deliveries could provide a helpful boost as you establish better habits and maintain a vegetarian or vegan diet. After just a few weeks, many people can transform both their habits and their mindset.
Need more convincing? The following are just a few of the many ways in which a vegetarian meal delivery service will improve your way of life:
Achieve a Balanced Diet
As a committed vegetarian or vegan, you need to pay close attention to your protein, vitamin B12, and iron intake. It's perfectly possible to get enough of all three on a meat-free diet, but this might take a little extra planning.
However, if you're already struggling to find time to prep plant-based meals, you might never pause to consider which nutrients you're consuming.
Not a problem: let your meal delivery service handle nutritional complications so you can relax and enjoy your favorite meals.
Top delivery services carefully select dishes that include plenty of healthy protein and produce. Chock full of essential nutrients, these meals are sure to satisfy so you aren't left wanting more. Achieve your diel plan using perfect body coupons.
Develop a Healthy Eating Routine
Does your current meal plan feel haphazard? Do you struggle to develop a sense of routine? This is a common problem in today's fast-paced world, as it can be tough to find time for visiting the grocery store or whipping up tasty meals.
Even when you're able to tackle these essentials, finding the motivation to establish — and stick with — a routine can be tricky.
A meal delivery service can ease such concerns by bringing both convenience and accountability into your approach to eating.
Once you've customized your plan, you'll find it surprisingly easy to get into a routine. Soon, healthy eating habits that once felt difficult will become automatic.
Work on Portion Control
Even meals that seem healthy can be problematic when you return for seconds or even thirds. It should come as no surprise, then, that portion control is a huge struggle for many otherwise healthy eaters.
Even when cravings aren't a problem, it's just plain difficult to determine how much of certain foods you should consume.
Meal services remove the guesswork by providing reasonable portions.
The goal: to help you feel satisfied but not excessively full. Spend enough time preparing meals from your delivery service, and you'll get a solid grasp of what constitutes a proper serving size.
Ditch the Impulse Buys
Think back to your latest grocery shopping expedition. Did you bother to write a list? If so, did you actually stick to that list once you arrived at the store?
In all likelihood, you made quite a few impulse purchases — the majority of which were either expensive or unhealthy. These, in turn, made it challenging to stick with your healthy eating plan.
By limiting your need to visit the supermarket, a meal delivery service can safeguard you against making those small impulse buys that add up over time.
Instead, you'll enjoy access to a constant stream of healthy ingredients without having to exert the mental effort typically required when bypassing tasty-looking displays at the store.
Discover New Favorites
Do you return to familiar meals again and again — even when you suspect that you might enjoy other foods? Sometimes, you simply need a nudge to try something new.
That's exactly what a meal service can help you accomplish.
Once you sign up, you'll be exposed to recipes that you might otherwise have little interest in shopping for or preparing on your own. You just might discover that you adore ingredients that you once assumed you didn't like.
Bring Joy Back Into the Kitchen
When you feel rushed or short on inspiration, spending time in the kitchen can feel downright miserable. The less you enjoy meal prep, the more likely you rely on packaged foods or takeout.
However, you can streamline the preparation process with a meal delivery service and cut out the tasks you typically dread. You'll still feel a sense of accomplishment when you sit down to a fresh, expertly-prepared meal.
Kick your kitchen frustrations to the curb. A little assistance can go a long way, as you'll discover when making the most of a plant-based meal delivery service.
This is your opportunity to crush your healthy eating goals without compromising on quality or convenience. You'll never regret doing what it takes to improve your health.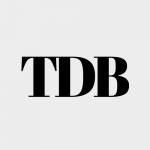 The Daily Buzz combines the pursuit of interesting and intriguing facts with the innate human desire to rank and list things. From stereotypical cat pictures to crazy facts about the universe, every thing is designed to help you kill time in the most efficient manner, all while giving you something to either laugh at or think about!