Deleted by accident or as a result of a system failure, corrupted by malware activity, due to a malfunction or damage to the hard drive, erased after a severe power surge or electrical outage — the list of causes you may face data loss is nearly endless.
And, since each of us at least once came across this problem, it is needless to say that losing important files can be an extremely stressful event… no matter if those were some business-related documents, or a folder full of our precious cat's shots.
Now, what is that panicking users tend to do first and foremost once they realize some important data is missing? Right — they rush to run every free data recovery application they find on the first page of Google results in attempt to restore it.
The fact is that it will rather disserve than be helpful in most cases.
But since we both know you are dead set on doing it anyway, just ask yourself two simple questions before hitting that "Download" button: what is the reason all that data recovery software is offered for free? and how helpful can it be in actual?
Things to Consider First And Foremost
The successful recovery of lost data depends on many factors, the most important of which are these two: type of problem (whether it occured at the system or physical level) and time passed since files were deleted.
Both of them directly affect whether using a free data recovery application will help or harm, so take this into account.
Type of the Problem
There are two things to mention: firstly, data recovery software is not capable of retrieving files when it comes to mechanical damages (which are in the top 3 of the most common data loss causes) and other performance issues occuring at the physical level.
Secondly, hard drive is the most vulnerable part within your system unit; it is, however, remarkable that malfunctioning hard disk doesn't necessary give itself away with noises or clicking sounds coming from the system unit. It could just be causing errors, unusual freezes in system operations or… missing files.
That is, all the things that you won't notice right away.
What comes from that? Well, look: if later it turns out the problem with the missing data was mechanical in nature (and you just didn't know about it),
torturing a failed disk with loads of recovery applications might significantly exacerbate the situation, leading to the loss of even larger amounts of data, and not its recovery.
Time Since Deletion
Whenever you empty the recycle bin, the information it contained isn't immediately vanished from your system.
For some more time, those files remain available for extraction from the platters (memory "containers") of your hard disk — until they get overwritten with new pieces of information.
That's why any professional data recovery company, in case you find resorting to it for help a wise thing to do, will in the first place ask you to shut down your hard drive.
Every smallest action on your part — like downloading a program onto your computer, even moving and altering files — can irreversibly overwrite the gone data, making it impossible to extract even for professionals with advanced tools and equipment.
Okay, so forewarned is forearmed. But since you can merely entrust the salvation of your data to a team of highly-qualified specialists, perhaps it's wiser not to risk at all?
Better save save your nerves and contact Salvagedata — the most entrusted company in the field, whose experience, along with proprietary recovery tools, is able to restore what other labs have claimed to be unrestorable. In addition, you get free evaluation and a solid chance to join their 96% rate of successfully solved cases.
Dangers Over Benefits
Apart from those risks viewed above, there are three more all-that-real dangers you may face when downloading another free data recovery software:
Existing data gets compromised. It's most likely you don't have a clue about what methods and searching algorithms the application uses to explore your system and retrieve the lost data. Thus, you must be aware there's no guarantee the application won't reach to where it shouldn't, like files consisting of sensitive data, passwords or payment information.
System infection occurs. It's not a secret that swingeing majority of free data recovery applications come infected with viruses and all kinds of malware. Even if the program doesn't require to be installed onto your computer, launching an infected .exe file might be sufficient for the malware to get the green light to access your personal files.
Your data becomes damaged. The last, but not the least: since cheap, poorly built applications don't provide any protection against corruption or  overwriting of information, there is a possibility that the recovery utility will destroy your data instead of restoring it.
Wrapping It Up
All the above is not to say data recovery software should never be considered an option. But it's important to be well-aware of the related potential risks — especially when it comes to large quantities of information that will be laborious and pricey to rebuilt in case the DIY recovery goes wrong, and those files get permanently erased.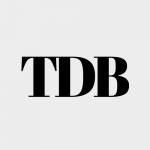 The Daily Buzz combines the pursuit of interesting and intriguing facts with the innate human desire to rank and list things. From stereotypical cat pictures to crazy facts about the universe, every thing is designed to help you kill time in the most efficient manner, all while giving you something to either laugh at or think about!