Every occupation has associated advantages and disadvantages, and the same goes for frontline occupations. No doubt, pursuing emergency medical services (EMS) is a risky choice.
However, the emergency services perhaps deliver the most immediate and lasting impact on people's lives. For that same reason, every medicine branch is popular among youngsters as a potential profession.
Even though the entire healthcare sector is a frontline occupation, a few of its segments bear the most brunt. For instance, the paramedic staff has the most exposed frontline responsibilities among others.
In their job, every other responsibility has secondary importance compared to the professional call.
If they want to continue pursuing their profession, they have to stay alert regardless of personal constraints. Their professional responsibilities decide the course of their routine.
Most of the time, they cannot even exercise control over their personal lives, given trying shifts. As a result, several paramedics suffer from health issues due to overwork and stress.
Irrespective of these challenges, do you know what motivates individuals to pursue such a challenging career?
It certainly would not be like they get paid more in the healthcare profession than other professions. Whatever the case, it is a favorable choice for many.
The following sections explore answers and motives behind personal inclinations towards the EMS profession.
1. Convenience to Acquire Professional Enhancement
Undeniably, individuals in the EMS are required to keep their skillset updated.
Their existing skills require breadth and refinement over time, given the unpredictability of the circumstances.
However, professional development does not come without changes in almost every profession. Fortunately, disciplines like EMS offer their workforce the opportunity to advance and update expertise in cost-effective and convenient ways.
With online education, earning certifications is easy. Working professionals can consult with service providers like careercert to upgrade existing certificates or register for new ones to enhance their skills.
The advantage of availing of such a service is a customized approach towards matching every professional's occupational and personal constraints. It means individuals can help themselves with the flexibility of online certification while delivering and fulfilling their occupational commitments.
Similarly, hassle-free training and certification process is another advantage of these professional certifiers.
Additionally, individuals can also involve their recruiter in the professional development process by utilizing the feedback mechanism. It will help them maintain transparency with their department and acquire training expenses easily.
Hence, ease of professional advancement is another potential factor to promote EMS as an ideal profession.
2. Dynamic Nature of the Profession
The EMS differs from other professions and even other healthcare duties. It would not be strange to say that the EMS workforce's routine and work are unpredictable.
First of all, the job nature does not confine workers to a single desk or activity. Once they hold the reins of a practical game, their duties have no bounds.
Sometimes, they have to cater to people stuck in a natural disaster situation. Other times, they are rescuing and attending to the victims of a road accident.
It means situations lead the course of their routines. It is because there is no predefined protocol for emergencies, consequences, and involvement of subjects.
Hence, what matters the most for emergency staff is their preparedness to jump-start whatever, whenever, and whoever needs emergency assistance. It means they have to stay on their toes throughout their duty schedule.
Though such routines can be stressful and even thrilling for some individuals, their assistance is highly treasurable and crucial in dire situations. That is why EMS finds higher relevance in today's career choices and among aspirants.
3. Abundance of Complementary Privileges
No doubt, frontline work is challenging and can be life-threatening for the worker. It is why such professions offer several additional benefits to compensate for the risks of the job.
For instance, life insurance of the frontline workers is perhaps the most comprehensive compared to other professions.
Their insurance covers the entire healthcare expense during their service duration. In case of severe personal damages, department and insurance providers also offer additional compensations.
In essence, the riskier a job, the more inclusive its compensation and insurance mechanism.
Similarly, workers can also use professional flexibility to cater to personal matters and responsibilities. The good thing is that their job remains secure, and they also get paid for the off-duty duration.
In the end, workers receive satisfactory compensation for their services after the completion of their service duration. It enables them to appreciate the retirement days of their lives in comfort.
Perhaps these privileges further add to workers' motivation and commitment to the profession. As a result, they are willing to give their utmost, even risking their lives.
4. Higher Acceptance and Acknowledgment
The healthcare profession touches people's lives at a time when they are vulnerable and helpless. Automatically, they become more than mere workers.
Their assistance and gestures of kindness appear as heavenly blessings and guidance at the most breakable stages of peoples' lives.
Their impact goes beyond mere professional assistance. It is why people revere the profession as a lifesaver.
Given these many attributes, everyone wants to pursue a career that resides within people's hearts and gives back in abundance.
Similarly, everyone wants to get acknowledgment of their services. And getting them so profusely is a win-win for sure. It is why risks of the frontline job do not even remain comparable to the widespread acceptance of the profession.
In addition, the general population also regards high professional achievements as a plus point of the medical and emergency professions.
Even if professionals engage in day-to-day struggles and unpredictable activities, the profession still maintains its caliber as a white-collar occupation.
In essence, individuals pursue emergency medical services as a career due to their universal acknowledgment, acceptance, and admiration in public.
5. Service Providers Leave a Lasting Impact
Every profession requires hard work and unwavering commitment for survival and progress. And professionals are bound to abide by the requirements, regardless of associated challenges.
However, what attracts people towards certain professions is if their hard work earns them more than just money. For many people, several things substitute money and even matter more.
For instance, the EMS workers assist people when they are struggling with life-threatening circumstances. Their assistance at the right time can save, extend, and heal those who are vulnerable. Their selfless contributions have the potential to transform people's lives unimaginably.
Naturally, everyone reaches a point where they start pondering and caring beyond their selves. Their efforts and services for others matter more than their desires and aspirations.
At such times, they are more focused on making a positive impact and change in people's lives by giving them even beyond their capacity.
They also intend to explore opportunities that can provide them lasting accolades rather than temporary wages and success.
In essence, in frontline professions, what you give matters more than what you get in return. Their actions and help at the most crucial times can prevent damaging consequences. That is why EMS is a better choice to achieve self-fulfillment aspirations readily.
Concluding Remarks
No doubt, the emergency field is daunting and tiring. Yet, it attracts a majority of young adults. It is because they get the chance to contribute to the community every single day. And who would not get associated with a profession that pays more than material and that too beyond measures?
Thus professional achievement and personal fulfillment are the main reason behind EMS as a better career idea.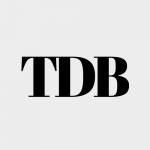 The Daily Buzz combines the pursuit of interesting and intriguing facts with the innate human desire to rank and list things. From stereotypical cat pictures to crazy facts about the universe, every thing is designed to help you kill time in the most efficient manner, all while giving you something to either laugh at or think about!