Introduction
In the world of investing, there's a common saying, "It's not about timing the market, but time in the market." This timeless wisdom serves as a reminder that building wealth requires patience, discipline, and a strategy that withstands the ebb and flow of the market's tides. One such strategy that has garnered widespread recognition and appreciation among savvy investors is Dollar-Cost Averaging (DCA).
A Glimpse into Dollar-Cost Averaging
Dollar-Cost Averaging is a simple yet powerful strategy that involves consistently investing a fixed amount of money in a particular investment at regular intervals, regardless of the price. You might be using this strategy without even knowing it. If you're contributing to a 401(k) or an IRA with every paycheck, you're essentially practicing DCA.
The primary aim of this strategy is to reduce the impact of volatility on large purchases of financial assets such as equities. It's a disciplined approach to investing, where the focus is on regular investments over an extended period rather than trying to time the market.
As we delve deeper into the benefits of DCA, it's worth mentioning the importance of having the right tools to aid in your investment journey. In today's digital age, there are numerous platforms and services that provide a wealth of financial data to help you understand market trends and make informed decisions. One such tool is Koyfin, a Bloomberg Terminal alternative, known for its comprehensive financial data and user-friendly interface.
The Power of Regular Investments
One of the striking characteristics of DCA is its simplicity and efficacy. The stock market can be a daunting and unpredictable beast. It's constantly risky. Prices can skyrocket one-day ups and downs can intimidate even the most risk-tolerant investors, and the fear of investing at the wrong time often leads to decision paralysis. This is where DCA stands tall.
By regularly investing a fixed amount, you buy more shares when prices are low and fewer when prices are high. This strategy effectively eliminates the need to time the market and allows investors to take advantage of market fluctuations in a disciplined manner. Over time, this approach can potentially lower the average cost per share of your investment, hence the term "dollar-cost averaging."
Mitigating Risks and Emotions
Another compelling benefit of DCA is its ability to mitigate risks. Investing in the stock market is inherently and plummet the next. By spreading your investments over time, DCA allows you to reduce the risk of investing a large amount of money at an inopportune time. This can be particularly beneficial during periods of market volatility when prices can fluctuate widely.
Moreover, DCA serves as a strong antidote to the emotional roller coaster that often accompanies investing. It's all too easy to let fear or greed dictate your investment decisions. This often leads to a destructive cycle of buying high and selling low—the exact opposite of a winning strategy. DCA promotes discipline and removes much of the emotional bias and impulse from investment decisions, leading to a more rational and calculated approach.
A Strategy for All Seasons
DCA is a strategy that can be employed by investors of all stripes. It serves as a gentle introduction for beginners to the world of investing. By committing to invest a small, fixed amount regularly, new investors can start building a portfolio without requiring a substantial upfront investment.
For the experienced investor, DCA serves as a stabilizing force amidst the often chaotic world of stock market investing. It provides
an opportunity to focus on long-term growth instead of getting swept up in the daily or weekly noise of market fluctuations. This steady and disciplined approach can help seasoned investors build substantial wealth over time.
Understanding the Limitations
Like all investment strategies, DCA is not without its drawbacks. In a consistently rising market, DCA could result in a higher average cost per share compared to investing a lump sum at the outset. However, accurately predicting a consistently rising market is notoriously difficult, if not impossible.
It's also worth noting that DCA doesn't guarantee profit or protect against loss. Markets can decline over extended periods, and employing DCA in such situations will not prevent your investment value from decreasing.
The key to successfully employing DCA is understanding that it's a strategy geared towards steady, long-term growth rather than immediate returns. It's about playing the long game and allowing the power of time and consistency to work their magic.
Harnessing DCA for Your Investment Journey
Implementing a DCA strategy can be as simple as setting up automatic contributions to an investment account. Most brokerages offer this functionality, and it's often as easy as a few clicks to get started.
For those interested in exploring DCA further, tools like Koyfin can provide valuable insights. With its broad range of financial data, this Bloomberg Terminal alternative can help you monitor your investments and stay informed about market trends.
Conclusion: The Power of Patience and Discipline in Investing
In conclusion, investing is not about predicting the future; it's about preparing for it. Dollar-Cost Averaging is a method that can help you prepare by smoothing out the highs and lows of market volatility, reducing emotional decision-making, and providing a path to steady, long-term growth. It's a tried and true strategy that, when implemented with discipline and patience, can turn the tide of the market in your favor.
In a world where the only certainty is uncertainty, having a consistent strategy like DCA can provide a sense of control. It's like setting sail with a sturdy, reliable ship and a trustworthy compass, ready to weather any storm that comes your way. It's not about avoiding the storms but learning to sail through them.
And as you sail through the ever-changing waters of the investment world, remember the wisdom of investing legend Warren Buffett: "Our favorite holding period is forever." With Dollar-Cost Averaging, you're not just investing in the market; you're investing in the timeless power of patience, discipline, and steady growth. Happy investing!
Remember, the journey of a thousand miles begins with a single step. So, take that step today with Dollar-Cost Averaging, and let the power of consistency guide you toward your financial goals.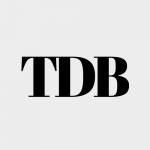 The Daily Buzz combines the pursuit of interesting and intriguing facts with the innate human desire to rank and list things. From stereotypical cat pictures to crazy facts about the universe, every thing is designed to help you kill time in the most efficient manner, all while giving you something to either laugh at or think about!