BOPP bags are undoubtedly one of the most durable and efficient packaging materials. These bags are widely used for packaging bird seed, pet food, deer corn, and animal nutrition products. They are also preferred for packing rice and minerals due to their ability to hold weight without breaking easily. The strength and durability of Bopp bags are due to the use of high-quality materials, which include weaving and lamination using organic materials. One of the critical advantages of these bags is their customizability, as they can be tailored to suit specific needs. BOPP bags remain a top choice for manufacturers prioritizing quality and durability in their packaging solutions.
What Are the Features of These Types of Bags? 
1. Bopp Film Finish  
One of the prominent features of Bopp bags is their high-quality BOPP film finish, available in both matte and gloss variants. This film finish provides excellent clarity and glossiness to the bags, making them ideal for showcasing products on shelves. Moreover, the BOPP film finish also offers protection against moisture, dust, and other environmental factors, ensuring that the contents inside the bag remain fresh and intact for extended periods. Besides, the durability and tear-resistant nature of Bopp bags makes them a reliable choice for packaging bulk items like grains, pet food, and fertilizers.
2. Center and Twist Gusseting 
Among the many features of these bags, center, and twist gusseting are highly noteworthy. This feature adds extra strength to the bag by providing a flat base, making it easier to store and stack. The center gusset creates a neat and streamlined appearance, while the twist gusset offers an attractive look that enhances the overall presentation of the product. These features improve the functionality of Bopp bags and provide a visually appealing option for packaging. Whether it's food items or industrial products, Bopp bags with center and twist gusseting are popular for businesses who want to ensure their products remain safe and secure during transit.
3. Micro-perforations 
One of the critical features of Bopp bags is micro-perforations, which allow air to circulate and prevent the build-up of moisture. Additionally, many Bopp bags come with transparent gussets or windows, which provide a clear view of the contents inside. This feature is handy for products that must be displayed attractively, such as food items or cosmetics. Overall, the features of Bopp bags make them an ideal choice for businesses looking for reliable and visually appealing packaging solutions.
4. Folded Seams 
These bags come with folded seams that strengthen their structure and make them more durable. Additionally, Bopp bags have different stitch patterns that enhance their overall appearance and make them look more attractive to consumers. This makes them ideal for use in retail stores where product presentation can be crucial in generating sales. Whether looking for functionality or aesthetics, bopp bags have got you covered. Their versatile design can cater to various industries and products, making them an excellent choice for your packaging needs.
5. EZ Open Seams 
One of the most notable features of BOPP bags is the EZ open seams that make it easy for customers to access their contents without hassle. These seams are designed to open effortlessly, making it convenient for customers to access what's inside. Additionally, BOPP bags have a single handle that makes them easy to carry around. Combining these two features makes Bopp bags an excellent choice for packaging various products such as snacks, grains, and clothes.
6. Strong Handles for Easy Lifting 
Additionally, these bags are designed with two handles for easy lifting, making it convenient for manufacturers and consumers to handle the packaged products effortlessly. Furthermore, the bags come with a notch cut on the open mouth, facilitating easy tearing and opening. These features make Bopp bags a preferred choice for various industries, including food and beverage, pharmaceuticals, agriculture, and more.
7. Incredibly Versatile and Environment Friendly
Another main advantage of Bopp bags is that they are incredibly versatile and suitable for automated bag-filling systems. Additionally, Bopp bags provide superior barrier protection against moisture, gases, and other external factors that could damage the contents.
Where Are They Used? 
1. Pet and Animal Feed Businesses Have Much to Gain From Using Bopp Bags.
These bags are perfect for packaging pet and animal feed products as they are durable and moisture-resistant. BOPP bags also have high tensile strength, making them resistant to tears and punctures during transportation and storage.
2. Fertilizers and Pesticides 
One of the essential considerations when dealing with fertilizers and pesticides in your business is their appropriate storage. To ensure that these chemicals retain their quality, storing them in high-quality packaging materials such as Bopp bags is crucial. Moreover, Bopp bags come in various sizes and designs, making selecting ones that suit your business requirements easy. With proper storage in these bags, you can be assured of the safety of your employees and the longevity of your products.
3. One of the Most Versatile Packaging Solutions for Businesses That Deal With Chemicals and resin is Bopp Bags.
They provide an excellent barrier against moisture, dust, and other contaminants, making them ideal for storing and transporting hazardous chemicals. Moreover, the bags can be customized to meet specific business needs, such as printing logos or product information.
4. Construction Materials Play a Vital Role in Developing Any Infrastructure.
Good quality and durable construction materials ensure the longevity and sustainability of the construction project. In this regard, BOPP bags have gained increased popularity amongst businesses for their durability and versatility. Using BOPP bags in your business can significantly improve the packaging and transportation of construction materials. Incorporating BOPP bags into your business strategy can help you save money while ensuring the safety and security of your construction materials.
5. Bopp Bags Are an Excellent Choice for Businesses That Require High-quality Food Packaging Products of Various Weights.
Using Bopp bags in your business ensures that your products remain fresh and safe for consumption while presenting them attractively and professionally.
6. Regarding Packaging, Bopp Bags Are an Excellent Choice for Businesses With Grasses and Seeds.
Additionally, the bags can be printed with your company logo or product information, making them a great marketing tool. By using these bags in your business, you can ensure that your products are packaged securely while also promoting your brand.
Summary
Regarding packaging solutions, Bopp bags are one of the most popular choices for businesses of all sizes. They offer a range of benefits, from being lightweight and durable to being easy to print on and customize. One company that stands out in the Bopp bag market is Anita Plastics. By using bags from this brand, you can be confident that your products will be protected during transport and storage while presenting a professional image to your customers. So why settle for anything less than the best? Choose them for all your Bopp bag needs.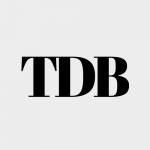 The Daily Buzz combines the pursuit of interesting and intriguing facts with the innate human desire to rank and list things. From stereotypical cat pictures to crazy facts about the universe, every thing is designed to help you kill time in the most efficient manner, all while giving you something to either laugh at or think about!