Psychotherapy helps people to overcome their mental health and emotional issues with support from a therapist.
The treatment helps to improve your mood, thoughts, and behaviors. Psychotherapy is not a quick fix but helps people work through their problems and achieve sustainable change in their lives.
Here are seven essential benefits of psychotherapy for mental health.
1. Helps People Identify the Underlying Problems That Cause Their Mental Health Issues.
Psychotherapy helps you gain insight into your self-defeating thoughts, negative emotions, and harmful behaviors causing you distress.
This insight allows you to recognize the problems and control them on a regular basis.
When you book a psychotherapist, they help you to identify the root causes of your mental health issues so that you can deal with them.
This is really important for short-term and long-term treatment. The problem is that you would never recognize the problem at all until you see what it looks like from the outside, down in your head, but once you do, you can start to figure out how to solve the problem.
2. Helps People Develop Healthier Habits.
Psychotherapy helps you to change your habits in order to improve the quality of your life. It also helps you to develop new positive thoughts and behaviors towards better functioning in your life.
Healthy habits such as regular physical activity, relaxation techniques, and spending quality time with family and friends can help maintain mental health.
Healthy habits will also help you to manage your stress levels with the assistance of a therapist.
You will learn how to develop healthy habits that will help you deal with stressful situations in life in order to improve your state of mind.
3. Helps People Build Stronger Self-esteem.
Psychotherapy helps you to identify your strengths and weaknesses and improves your self-esteem by teaching you how to deal with your weaknesses.
The therapy also helps you improve the quality of communication between yourself and others in order to make them more effective in achieving their goals.
Psychotherapy also helps you identify what makes you feel good about yourself by helping you overcome negative thoughts, which leads to less stress and better moods.
Once you build your self-esteem, you will learn to appreciate yourself more and develop a more positive approach to dealing with yourself.
This helps you to achieve better emotional and mental health outcomes in your life.
4. Helps People Manage Their Emotions Better.
Talking out problems or emotions is important for mental health issues because it allows one to process their thoughts, feelings, and actions with others.
The therapist helps you find ways to deal with your emotions and problems in a healthy manner. Not knowing how to handle your emotions leads to stress and anxiety, which can cause lifelong mental health problems.
It is important for a person with mental health issues to learn how to manage their feelings as it helps them regulate their behavior to avoid negative emotions.
Additionally, it also reduces stress and helps one know how to deal with difficult situations in life.
5. Helps Reduce Anxiety
Psychotherapy helps reduce anxiety by helping you understand the problem of anxiety and how to manage it.
You may be able to avoid certain situations that cause your thoughts to become anxious and thus alleviate your symptoms.
Psychotherapy can also help you identify triggers that lead to anxiety attacks and help you develop new ways of coping with those events in order to prevent future attacks.
You can also deal with social anxiety as the therapist helps you to understand the thought process of social anxiety and how it affects your social interactions.
This will help you to deal with social anxiety over time.
6. Helps Cope With Depression
Depression is a very common problem, but most people do not receive treatment because they feel ashamed or refuse to believe that they have a mental illness.
The depression psychotherapist deals with the symptoms of depression in order to improve the quality of life or help prevent future outbreaks of depression.
Psychotherapy helps people cope with depression by changing negative thoughts into positive ones, which decreases self-defeating behaviors such as stress, anger, or grief.
Psychotherapy can help you work through grief and loss to improve your mental health and help them learn to cope with the emotions that arise from the loss to avoid long-term trauma.
7. Helps People Cope With Bipolar Disorder
Psychotherapy helps one cope with bipolar disorder by teaching the person how to recognize their symptoms and work through underlying and present-day difficulties.
They also teach the person how to manage their moods in a healthy way and what triggers their manic episodes.
Psychotherapy and medication can work together to reduce the symptoms of bipolar disorder, causing a person distress.
In conclusion, as you can see, psychotherapy is a powerful tool for addressing mental health issues.
It helps people gain insight into their problems and learn the skills necessary to improve their mental health in the short and long term.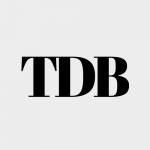 The Daily Buzz combines the pursuit of interesting and intriguing facts with the innate human desire to rank and list things. From stereotypical cat pictures to crazy facts about the universe, every thing is designed to help you kill time in the most efficient manner, all while giving you something to either laugh at or think about!