Special occasions need celebration! Surrounded by your friends and family over a lunch or a dinner party can be an enjoyable experience. But what makes the entire celebration even more remarkable is the excellent food!
True, there is nothing more authentic than having the company of your loved ones over a meal, but a delicious meal is always the 'star of the show.' However, this can be an overwhelming experience for you if you are the host! It would help if you prepared a menu according to the guests and your culinary skills. Once you decide on the menu, you will have to go grocery shopping to buy the items on the list. After that, you will spend a couple of hours prepping the dishes. And before your guests arrive, you will have to look presentable to welcome them. This might take half of your day, and you will find yourself grasping for your breath by the night's end.
Most of the people who invite guests over for dinner find themselves behind the countertop in the kitchen, most of the time catering to the requirements of everyone. They spend the least time with their friends and family after working hard throughout the day to ensure everything is perfect.
But wouldn't it be better if someone else did all the work professionally? How much easier can it get?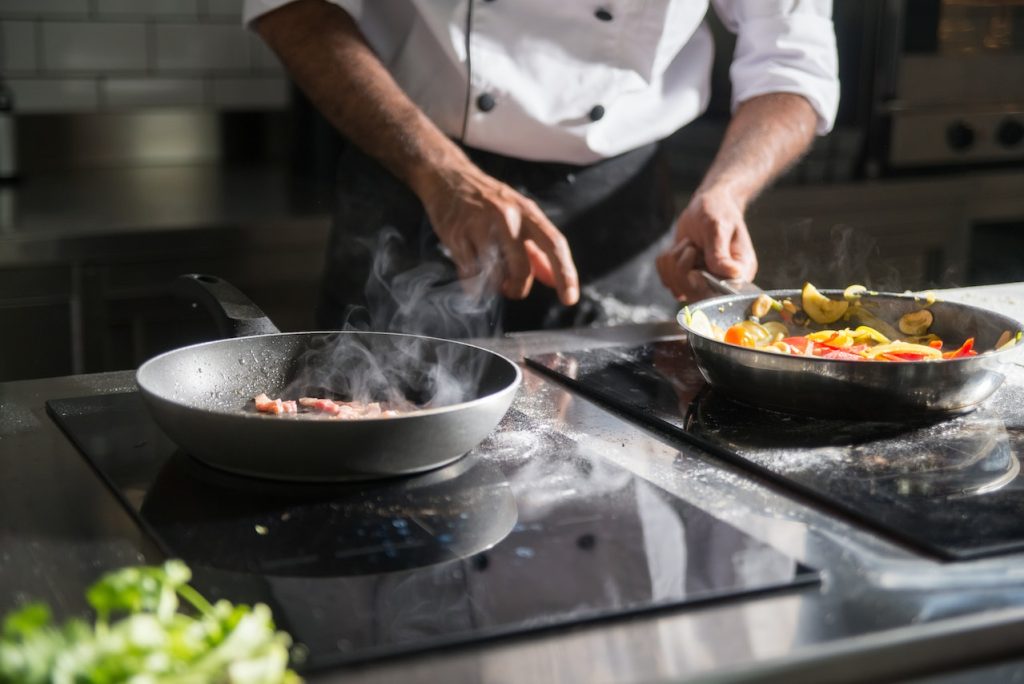 What About Hiring an in-home Chef? 
In recent years, since the onset of COVID-19, the demand for private chefs has been on the rise. The hiring of personal chefs eventually became a trend during the pandemic when restaurants were closed, and people were craving delicious meals. When the word went out about the exceptional dining experience a personal chef can create, many people opted for it.  
When you hire a personal chef, you get time to interact with your friends and enjoy specially prepared meals. From French and Italian cuisines to traditional ones infused with exotic flavors, you can experience five-star restaurant-styled food at home.
Why Should You Hire a Chef for Your Next Party? 
Combine the exotic menu of a restaurant with the comfort and privacy of being home. Wouldn't it be nice to sit, relax and enjoy meals with your guests to celebrate the moment? There are many excellent benefits of hiring a personal chef. Some of them are listed below:
1. Get Time to Sit, Relax and Enjoy Your Special Occasion
When you throw a party at your home, you might spend the entire day and the following day preparing meals and cleaning your house. You will have to take care of everything from the table to the kitchen. Also, it can be exhausting to keep your mind everywhere but the conversation, especially on a special occasion.
A private chef can help you organize everything. From designing a menu for your guests to grocery shopping, chopping, preparing meals, and cleaning your kitchen afterward, they can take the wheel and execute the party with finesse. This will allow you to be truly present and enjoy the day.
2. Curated Customizable Menus  
Do you have vegan friends? Or friends with a gluten allergy? Are you trying to eat only healthy food or strictly a low-carb diet? When you hire a personal chef, you can design a menu based on specific food restrictions and dietary requirements. If you have kids, you can get a healthy and tasty meal cooked by a professional chef.
It is best to discuss what your guests enjoy eating and any dietary requirements with the private chef. You can get unlimited options for designing a menu that suits your needs and preferences.
Think about the drinks before your guests arrive. You can get an expert recommendation from your in-house chef, who can happily guide you on what beverage to serve, so it complements the dish. Overall, these professionals can help you manage the event, customizing every detail you can think about.
Bon Appetit in Your Own Private Space
Sometimes the ambiance of a place makes a huge difference. While loud music can be fun on certain occasions, some events deserve more intimate surroundings. However, enjoying a personal space in a restaurant is not easy. You can bring in the comfort of a restaurant at home with the help of a private chef. Besides eating and drinking, you can enjoy deep conversations with your guests in the utmost privacy.
It is more Cost-Effective than Dining-Out
Of course, there are costs involved when you hire a personal chef. But in the long run, it can help you save time and money.
A regular meal at a restaurant might cost you around $20- $35. Now, if you have more than ten people on your guest list, the dinner will cost you more than $4000 (including taxes and a 15% tip).
Hiring a personal chef can be a lot more cost-effective. There are various packages available from which you can choose that suit your budget the most. However, multiple factors determine the costs of a private chef like – the number of guests, location, menu, and event type.
You will never have to worry about hidden costs or other surprise fees. So, you can focus more on enjoying the evening rather than stressing about the bill.
3. Get a Sparkling Kitchen After a Party 
Let's face it- no one likes to clean up the mess or washing dishes after a party. With the chef-for-hire services, you will not have to worry about cleaning and scrubbing your kitchen countertop. They handle the clean-up so you can savor the conversation with your guests around the table.
Final Thoughts
The whole point of hosting an event is to connect with people you have invited for a party. Being stuck handling cooking on a special occasion is less than ideal. So, when you hire a personal chef, you will not miss a single toast, joke, or laugh and can make many memories. Besides this, you can feel 100% confident that you are enjoying freshly cooked meals prepared with high-quality ingredients.
Whether you want an elegant three-course meal, a casual family-style dinner, or a theme-based menu for your guests, conceptualizing it beforehand will enhance the overall experience with an in-house chef. Hosting a dinner party should be fun, and putting your trust in a professional will ensure you get the best experience. Make your next party a hit by hiring a personal chef from CookinGenie.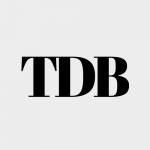 The Daily Buzz combines the pursuit of interesting and intriguing facts with the innate human desire to rank and list things. From stereotypical cat pictures to crazy facts about the universe, every thing is designed to help you kill time in the most efficient manner, all while giving you something to either laugh at or think about!