Finding a psychotherapist for the first time seems like a pretty easy job. Because most people seem to trust absolutely any therapist nearby.
Well, the decision of getting help to improve your mental health was far from easy, so how could the decision to find the right therapist be so smooth?
If you don't put enough effort and dedication into finding the right therapist, your first session may end up being your last.
Already burdened with mental health issues, you don't want to put yourself in a therapist's traumatic position.
Whether to choose an online therapist or an offline one, the decision needs some guidance. Here we list some expert ways to help you find the right therapist in pursuit of a better mental state:
Ask Someone You Trust
When trying to find the right therapist, you are entering unknown territory. Why not ask for guidance from someone who has already been through it?
You should preferably try consulting your physician, lawyer, or a qualified family member who respects your confidentiality and has received positive results.
Keep in mind that you don't need to discuss your issue with the person you ask for a reference.
A question as simple as 'Hey, I am having some trouble, do you know a therapist I can consult?' It would suffice most of the time.
Use a Therapist You Know For a Reference
If a friend, family member, or acquaintance is a therapist, he can help you find a suitable one easily.
Therapists understand the concept of confidentiality more than most people and understand you don't want to consult them.
Suppose your family or friends happen to be consulting a therapist. In that case, you can contact them for good recommendations around your area.
Ask a School Counsellor for Recommendations
Your kid's school or college would have an in-house counselor that you can reach out to for recommendations.
Colleges and schools are increasingly investing more and more in mental health services and may have an in-house counseling center.
The qualified psychologists and counselors at these centers can address a host of mental health issues related to children.
If they can't solve your problem, they may be able to recommend someone who can. In any case, it's better than selecting any therapist closest to your house or office.
Contact Your Insurance Company
If your insurance company has a customer-centric approach, they would likely come to good use searching for a good therapist for you.
They can suggest reputable therapists that come on their panel and have a good record with patients. These therapists are highly qualified.
You can choose from the specializations offered by each of them depending upon your requirement.
Search Online
You can now find a great therapist right from your own home. BetterHelp has a great article on their site to help you decide which type of psychiatry may be best for you.
Always try to look for therapists who describe their philosophy and work ethic rather than selling themselves using their qualifications and experience.
Gender
You may or may not believe it, but everyone has a gender preference when discussing specific mental health issues.
Since it's a highly confidential and personal matter, you should look for a gender you can be most open to.
Although there may not be any right or wrong with the gender you chose to be comfortable with, it's essential to choose the one that would make you more comfortable.
Some men prefer male therapists to discuss sexual issues that are leading to mental health problems. If you know the gender, you don't want to work with, put in extra effort to find a good therapist of the other genders.
Use Internet Instead of Yellow Pages
Reliable websites have minimum qualification criteria for listing, while the same can't be said about local directories or Yellow Pages.
The process of finding a therapist online is mostly free. It provides a list of highly-rated professionals around your area.
You'd already know about the therapist's qualifications, reviews, area of specialization, and work experience before making an appointment.
It's also easy to locate these therapists and get to know about their fees on online portals. Also, check if your therapist accepts insurance and other practical stuff like that.
After doing all your research, also consider doing a quick google search to know what patients have to say about the therapist. You can get a good idea of them just by reading what's already written about them.
Conclusion
Finalize a list of two to three therapists so that you can be picky and have options if things don't work out with any one of them.
If your area doesn't have any well-qualified therapists, consider booking an online appointment on a video call, which will be less expensive and flexible with your timetable.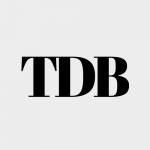 The Daily Buzz combines the pursuit of interesting and intriguing facts with the innate human desire to rank and list things. From stereotypical cat pictures to crazy facts about the universe, every thing is designed to help you kill time in the most efficient manner, all while giving you something to either laugh at or think about!