Things in life are always up for upgrade – from phones, cars, houses, and even their lifestyles. It is but human to always strive for something better, something different from what you already have.
Ironically, these upgrades are often applied to non-essentials, particularly things that do not even contribute to one's well-being.
A case in point is when it comes to your sleeping needs. Have you ever given your mattress a check? Does it give you the comfort you need to have a full night's rest?
If you think your bed is currently not at par with the comfort level you want to have the quality of sleep you deserve, perhaps it also needs an upgrade.
Now the next question is, how do you choose what mattress is the best for you? Lucky for you, this is a guide that would help you navigate your way into the world of mattresses and get the perfect one that is attuned to your needs.
Step One: Is It Time for a New Mattress?
This is one vital question you need to ask yourself before you start with your new mattress journey.
According to statistics, American consumers keep their mattresses for an average of 8.9 years before they decide to get a replacement. Let's face it – mattresses are expensive.
Prices for mattresses differ according to material, thickness, brand, and other particular factors.
When you have finally determined whether or not you need to purchase a new mattress, the next challenge is the search itself.
There are so many stores all over the US that offer dozens of kinds of mattresses. Adding to these are numerous online websites that also provide top-of-the-line and innovative mattresses suitable for different needs.
However, it is important to remember at the start of your mattress-finding journey that the best mattress suitable for you is the one that you can picture keeping with you for a long time.
Think of it as your sleeping partner – it would give you the comfort, reliability, and assurance that you will have the quality of sleep you desire.
Step Two: Setting Your Budget
As it has already been established that getting a new mattress can be a bit pricey, you must set a threshold for how much you can spend on this contemporary bedroom staple.
Not everyone can easily have a thousand dollars to splurge on a top-quality mattress, and there is even no guarantee that a highly-priced one could suit your sleeping taste and preference.
Determining the cap of how much you are willing to spend and perhaps even making a little room for allowance if you pick one over your budget will greatly help narrow your choices for your dream mattress.
With the rise of different technologies with the sole purpose of developing mattresses to fit different sleeping needs, prices can now go up to $1200.
Fret not; however, if you find this price too intimidating, many stores online offer quality mattresses at a reasonable price.
You can also watch out for deals during holidays, such as Black Friday promos, where you can save a lot while getting to have a new mattress that you will love.
Step Three: Know Your Ideal Mattress Type and Material
Perhaps the biggest challenge in mattress-finding is determining what material and type would suit your sleeping style.
With so many choices out there in the market, both in physical stores and online, picking the right mattress might seem overwhelming.
To help you out, here are the most common mattress options:
Innerspring – Innerspring types are the most traditional and common among all others. It is also one of the less expensive options out there now due to less demand, but it still offers significant benefits to comfortability and overall health. Qualities you can get out of this spring bed are strong support, cooling, and durability.
Latex – Mattresses of this type are known for their cooling capacity and comfort. Users have also commented on its great bounce.
Memory Foam – This is currently the most in-demand and popular type of mattress. It provides superior comfort and is helpful, especially for those who have pain problems such as in the back, joints, and other body parts that need support.
Hybrid – Hybrid mattresses present an unusual combo of innerspring and memory foam.
Step Four: Determine Your Usual Sleeping Position and Match It With Firmness.
After identifying what type of mattress is ideal for you, the next thing you need to evaluate is how you sleep at night. Knowing your sleeping position is vital as it also would determine the matching firmness level of your mattress.
A softer option is recommended as this gives support to your side body and prevents your arm or side stomach area from feeling cramped in such a position.
For back sleepers, on a scale of 1-10 (softness starts at one and 10 being very firm), a medium-firm (4-7) mattress would be ideal. Stomach sleepers need the firmest options (6-7) to avoid sinking into the mattress.
Step Five: Face Your Weight and Body Type
Although this is a tricky area to determine, you have to come in terms of how much you weigh for you to pick out the mattress that suits your sleeping needs.
It is practical and beneficial to overall health to have a mattress that could support your body as you rest throughout the night.
For lighter people, a softer mattress can suffice. However, for heavier people, a thicker and sturdier mattress is ideal for giving support, as they have more pressure points, especially when it comes to their backs.
Takeaway
Knowing your ideal mattress and choosing one that would suit your sleeping situation, with the corresponding areas of support you need for a good night's rest, may seem like an overwhelming task.
But with proper research and discernment, you can invest in a good mattress and finally get the sleep you deserve.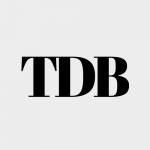 The Daily Buzz combines the pursuit of interesting and intriguing facts with the innate human desire to rank and list things. From stereotypical cat pictures to crazy facts about the universe, every thing is designed to help you kill time in the most efficient manner, all while giving you something to either laugh at or think about!