In today's digital age, it's easy to assume that traditional marketing strategies like direct mail are outdated and ineffective. However, this is far from the case, especially with the rise of programmatic direct mail marketing, which has gained popularity in recent years. Programmatic direct mail allows businesses to automate their direct mail campaigns with greater precision and personalisation. Furthermore, automated direct mail can be combined with digital ads to launch a powerful marketing campaign that will not only drive conversion but also increase customer loyalty to your brand. In this blog, we'll explore the advantages of integrating programmatic direct mail with digital ads for your business and provide practical tips for getting started.
What is Programmatic Direct Mail Marketing?
Programmatic, or automated, direct mail is one of the most recent advancements in direct mail marketing, combining data with automation to deliver personalized direct mail pieces to your targeted or segmented audiences. By leveraging automated direct mail, businesses can use data-driven insights to personalize and create highly targeted and relevant mail pieces that can resonate with their audiences, leading to a better return on investment (ROI). In fact, around 74% of marketers agree that direct mail delivers the best performance, including conversion and response rates, of all the channels used. Not only this, but it also has the ability to track and measure the success of each direct mail campaign, making it a go-to strategy for businesses looking to boost their offline marketing efforts.
One of the biggest advantages of programmatic direct mail is the ability to personalize each piece of mail. By using data and analytics, businesses can create highly targeted direct mail pieces that speak directly to each recipient's interests and preferences. This can be especially effective when combined with digital ads, as businesses can use the same, or segmented, data to serve targeted digital ads or physical direct mail, creating a cohesive and more impactful marketing campaign.
Benefits of Integrating Automated Direct Mail With Digital Ads
Integrating programmatic direct mail with digital ads offers several advantages over traditional marketing methods. For one, it allows businesses to reach potential customers online and offline, increasing chances of engagement and conversion. By combining the physicality of direct mail with the precision targeting of digital advertisements, businesses can create a powerful, tailored marketing strategy that can resonate with different audiences and drive results. Another benefit of using automated direct mail is its ability to track and measure ROI. Businesses can make informed decisions to optimise their marketing efforts by using real-time data and analytics to track the performance of each campaign. This is especially useful when used in conjunction with digital ads, as businesses can easily track the success of both channels using digital tools and make changes as needed.
Programmatic direct mail can also be highly cost-effective and flexible when compared to other marketing channels. Brands can leverage data and automation to create highly targeted marketing campaigns regardless of their budget size, as most direct mail providers also allow you to scale your campaign as you grow. This can result in a better return on investment and higher conversion rates, making programmatic direct mail a smart choice for businesses of all sizes. To find out more, click here.
Creating Your First Direct Mail Campaign Alongside Your Existing Digital Ads Strategy
To launch a successful programmatic direct mail campaign, businesses need to take a strategic approach when integrating it with other in-house marketing strategies. For one, brands should identify their target audience and create detailed customer personas to target different audiences. This could entail using data from digital ads and websites to better understand the needs, interests, and pain points of their customers in order to segment and customize their messaging. Marketers, for example, can identify specific actions or behaviors for triggering programmatic direct mail campaigns, such as abandoning a cart or visiting a specific page on their website.
Brand messaging is also important for creating highly personalized direct mail pieces. Again, your existing digital ad strategy can help you with this because you already have data and analytics on which messaging works best for your audiences, allowing you to create highly targeted direct mailers that speak directly to each recipient's interests and preferences.
Finally, markets can also track and measure the success of their direct mail campaigns by comparing performance between channels. For example, response rate, or click rate for digital ads, is a good indicator of how well your campaigns are performing online or offline, and can help you identify and segment audiences based on their preferences—some age groups may prefer direct mail over digital advertising, such as Gen Z customers.
To Sum It Up
Integrating programmatic direct mail with digital ads can be a powerful marketing solution that can have an impact both online and offline, and deliver results for businesses of all sizes. This approach uses data and technology to develop a seamless and impactful marketing campaign that resonates with different audience groups and drives conversions.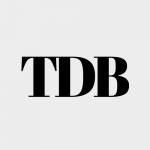 The Daily Buzz combines the pursuit of interesting and intriguing facts with the innate human desire to rank and list things. From stereotypical cat pictures to crazy facts about the universe, every thing is designed to help you kill time in the most efficient manner, all while giving you something to either laugh at or think about!